Anodized Carbon Special Edition Package Available on 2014 SRT Viper GTS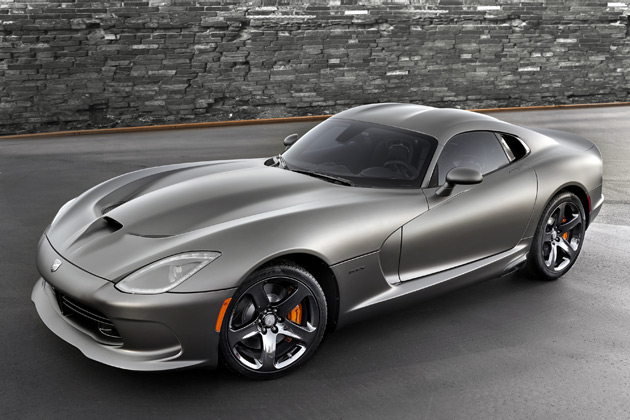 SRT recently announced that they will produce an exclusive, limited run Anodized Carbon Special Edition package for the SRT Viper GTS model. Part of the special edition package is the new metallic matte exterior color that is being used for the first time to add to the exclusivity of the SRT Viper.
"We've been waiting for the right time to use this striking new exterior color at the Chrysler Group and as the flagship for the SRT brand, the Viper is the perfect vehicle to showcase this combination of finishes and details to create such a unique look," said Ralph Gilles, President / CEO, SRT Brand and Motorsports. "The Viper's unique, hand built and hand painted process allow us to create these ultra-exclusive special series builds. At SRT, the art of the American exotic supercar is every bit as important as its performance, and this car is for the enthusiasts who feel that way too."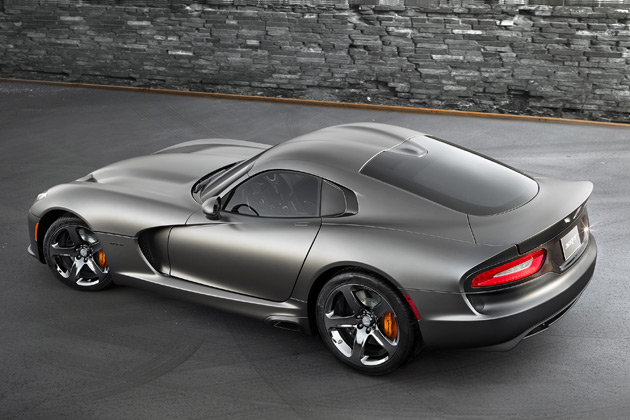 The new metallic matte exterior body color brings the Viper GTS a one-of-a-kind, luxurious look by providing even greater accentuation to the vehicle's form. The metallic finish adds depth while the dark matte color amplifies the Viper's sinister quality.
Unique exterior accents in the Anodized Carbon Special Edition package include: Black Vapor Chrome five-spoke "Rattler" wheels, Gloss Black GTS badge, Satin Black exhaust bezel, Anodized Carbon fuel filler door, orange brake calipers, carbon fiber brake ducts and rear applique.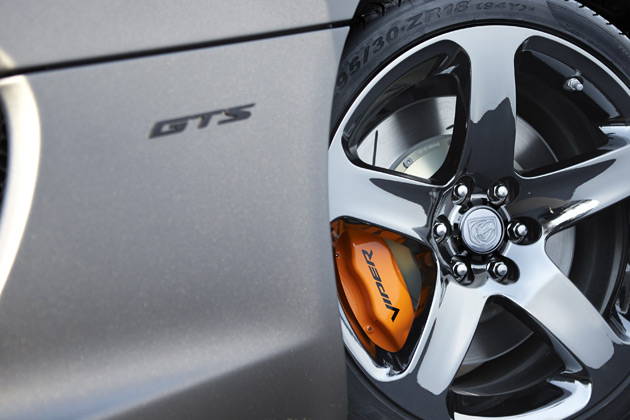 Luxurious interior accents include Alcantara wrapped headliner, door bolsters and knee blockers; orange accent stitching on the Nappa leather wrapped door trim, center console and instrument panel and on the Nappa leather and Alcantara seats. Orange accents are also added to the door panel and instrument panel. Carbon fiber accents are added throughout the center stack, door panels and steering wheel, and an exclusive carbon GTS badge adorns the dashboard.
A limited production run of 50 Viper GTS models with the Anodized Carbon Special Edition Package begins in January 2014 at the Conner Avenue Assembly Plant in Detroit.