2015 BMW M3 Sedan / M4 Coupe Revealed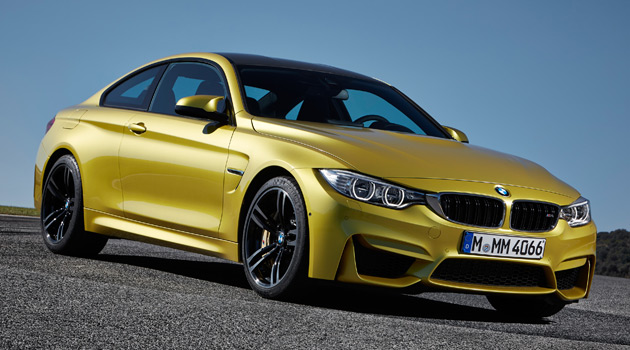 BMW has officially announced the all-new 2015 BMW M3 Sedan and 2015 BMW M4 Coupe models, which capitalize on the strengths of the latest 3 Series Sedan and fresh 4 Series Coupe models as their respective foundations.
As the first-ever BMW M cars to feature the achievement of an engineered-in reduction in curb weight from one generation to the next, the all-new M3 and M4 stand poised to attack corners, hills, and braking zones, and will vigorously defend BMW M's decades-strong position as segment leader around the world.
Featuring a return to the inline-6 engine format made famous by BMW M, the all-new, 3.0-liter BMW M3 and M4 engine is approximately 10kg lighter than its V-8 predecessor and packs an even stronger punch. The M3 and M4 will put out 425 horsepower and 406 lb-ft of torque, and they'll do the 0-60mph sprint in 3.9 seconds when equipped with the M-DCT transmission (4.1 seconds with standard 6-speed manual).
The all-new BMW M3 Sedan and BMW M4 Coupe will debut at the 2014 North American International Auto Show in Detroit next month, and will begin sales as 2015 models in early Summer 2014. Pricing still hasn't been announced, but we'll be sure to update you once those figures are released.
We'll be taking lots of photos in Detroit next month, but until then, these press photos will have to do:
For more info on the all-new BMW M3 Sedan / M4 Coupe, check out the press release on the following page.