Sitting Down With The Stars Of 'Mob City'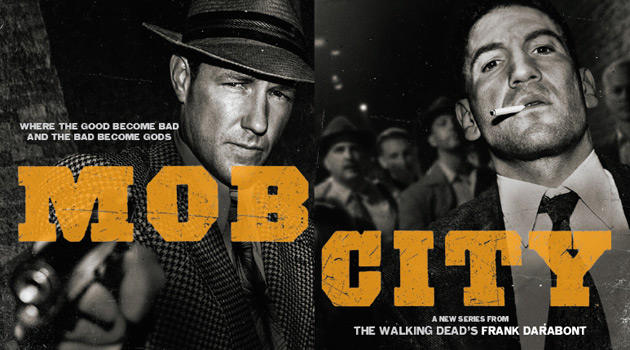 TNT's motto is "We know drama." They've produced unique dramas such as The Closer, which ended it's run in 2012. Another cult favorite of mine was Southland. Lately, crime dramas such as Major Crimes have taken this cable network by storm. But now TNT is kicking off one of it's most interesting series to date, Mob City.
Mob City is set to air on December 4th 2013, and star Robert Knepper calls it "an early Christmas gift for all!" Created by The Walking Dead and Shawshank Redemption mastermind Frank Darabont, Mob City will tell the story of an epic battle between a determined police chief and a dangerous mobster.
Mob City is based on the critically acclaimed book, L.A. Noir: The Struggle for the Soul of America's Most Seductive City. The Walking Dead fans will see some familiar faces, as Jon Bernthal (Shane) plays Det. Joe Teague, who is assigned to a new mob task force which is headed by another Walking Dead alum, Jeffery DeMunn. The task force is part of a crusade by Los Angeles Police Chief William Parker (Neal McDonough) to free the city of criminals like Mickey Cohen (Jeremy Luke) and Ben "Bugsy" Siegel (Ed Burns).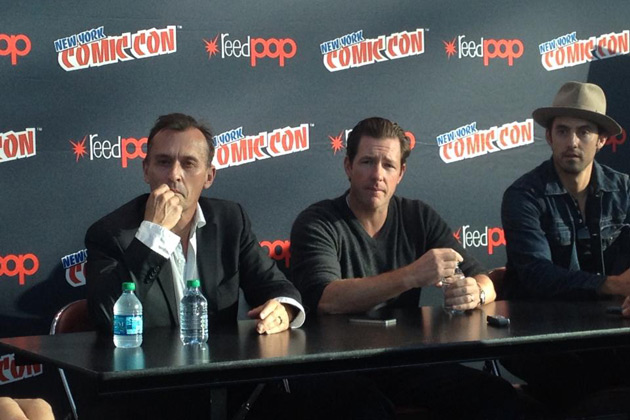 Ed Burns sat down with us at New York Comic Con to talk about his character and about the series. He noted that he's excited to play a bad guy, and that "he has done enough romantic comedies." Bugsy Siegel is an iconic mobster during the 40's who made a name for himself through bootlegging, gambling and ruthless assassinations. Burns was excited to play such a charismatic villain like Siegel. Darabont has also mixed in dozens of fictional characters such as Sid Rothman, played by Robert Knepper (Prison Break, Heroes) Rothman is Bugsy Siegel's closest friend, and one of the most legendary hit men in Los Angeles.
I asked him if he was worried that his character could die at any time in a Frank Darabont series. Knepper told me that he doesn't event think of that. If his character is fortunate to survive the series or even the first season, then that is great, but if Rothman does die, he assured me that Darabont did it for a reason. He said "no role lasts forever."
Another fictional character is Ned Stax, who is a middle man for both the police and the mob. Stax is played by Milo Ventimiglia (Heroes) Stax is a budding lawyer with a chess-player's mind. He has all the tools to be a master "fixer" for the mob – The position for which he's been groomed. Ventimiglia was shocked that he got the role in a Frank Darabont series. He said he didn't even read for his character before taking the role. How could you turn down something written by Frank, and he said that "he is an amazing boss, someone who truly cares about their work."
With an electric cast that also includes Alexa Davalos (Clash of the Titans, The Mist) and Gregory Itzin, (24, The Ides of March) Mob City is surely going to become one of the top shows this winter.
This powerful drama will air in two-hour installments over three Wednesdays, beginning December 4th. Make sure you save the date, because it will surely be something that you won't want to miss.