TNT's New Wilderness Competition Show '72 Hours' Premieres Thursday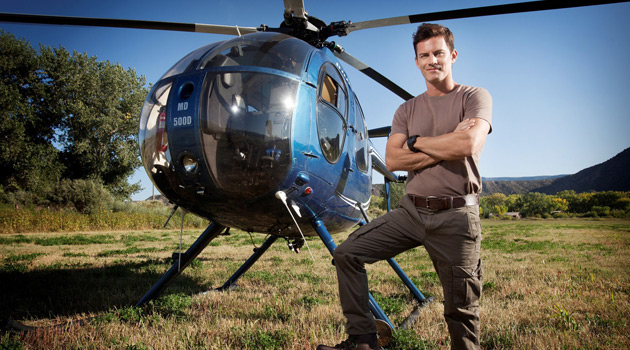 TNT is taking adventure to a whole new level with the exciting new competition series 72 Hours. Hosted by Brandon Johnson and premiering this Thursday, June 6th at 9pm ET/PT, 72 Hours will drop competing teams of strangers into the wilderness, leaving them with only a single bottle of water and a GPS tracking device as their guide. The teams will then have just three days to form strategic bonds, hike across treacherous terrain, battle the elements and make difficult survival choices, all in a quest to be the first to find a hidden briefcase full of $100,000 cash.
Every episode of 72 Hours opens with three teams comprised of three strangers who must traverse through a variety of challenging environments – jungle, mountain, desert, etc. – in search for a briefcase filled with money. The teams will consist of three competitors from diverse backgrounds, such as a fireman, a tattoo artist, a kickboxing instructor, or a civil engineer. Each team member brings his/her own unique survival skills, personalities and motivations to the competition.
Competitors will navigate a wide variety of terrains, including the lush Hawaiian islands, the mountainous Southern Rockies, the breathtaking canyons of the American Southwest, the jungles of the South Pacific, the majestic Wasaya Islands in Fiji, the jagged coastlines, the lush lagoons of Tasmania and the expansive alpines and forests of New Zealand. Even the most beautiful of these locations has obstacles that the teams must overcome, whether it is insect infestations, suffocating heat, dangerous wildlife, or inclement weather.
The choices the teams make strategically and geographically will be critical to how they finish in the competition. All three members of a team must find the money together in order to win, making any team member's notion of quitting a drama-filled and sometimes confrontational decision. The first team to locate the briefcase of cash within the three-day timeframe will win the $100,000 cash prize.
Website: http://www.tntdrama.com/series/72-hours
Facebook: http://www.facebook.com/72HoursTNT
Twitter: http://twitter.com/72HoursTNT | #72HoursTNT