Sony Announces A New (Even) Smaller Playstation 3
Well kids, with another year comes another PS3 refresh. Since its inception, Sony has been doing what it can to reduce the weight, size and cost of the PS3 system, and at this year's Tokyo Game Show Sony announced the console you see here.
Beyond the lighter weight and smaller size (Sony says 25% smaller and 20% lighter) the new console also comes with your choice of a 250B HDD, or a larger 500GB model. The new console goes on sale next week, and for $269.99 you get a special edition package that comes with Uncharted 3 and a bunch of DLC content for the game Dust 514.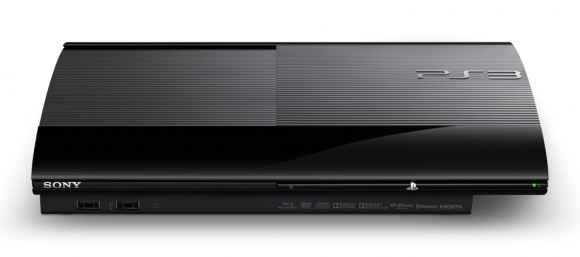 The 500GB model will be available packaged with Assassin's Creed 3 starting October 30th.
If you have been holding out on picking up a PS3 because it was too expensive or didn't have a big enough hard drive, well now is your chance. If you were waiting because you own an Xbox 360 and think the controller is more ergonomically friendly, I won't argue and you are shit out of luck. Sorry.
Official On-Sale date is September 25th, and it will be available at every major and minor electronics or big-box store.