Sponsored Post: S.I. Swimsuit Models Star In Sexy Airplane Safety Video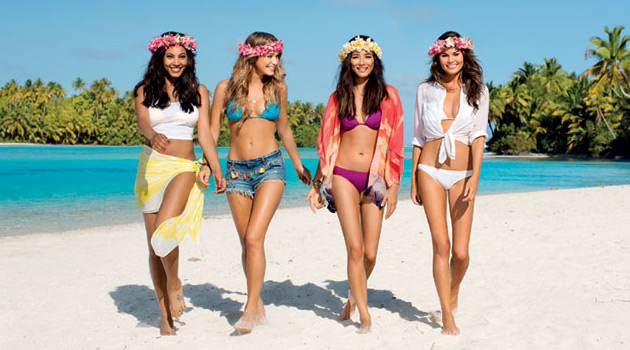 Air New Zealand is world renowned for their innovative safety videos, but they're really outdone themselves with their latest video, Safety in Paradise.
The challenge was to create a safety video that gets passengers to put down their tablets and pay attention to the screen. So they shot this video in the idyllic Cook Islands and included some of Sports Illustrated hottest swimsuit models, including Chrissy Teigen, Ariel Meredith, Hannah Davis, and Jessica Gomes. If that's not enough, supermodel Christie Brinkley makes a guest appearance in the video!
Needless to say, we dropped everything and watched the whole 4-minute video.. If you haven't watched the video yet, stop reading this and go watch it now! And make sure you click the "watch now" link in the video for your chance to win one of five trips to the sun-soaked Cook Islands. You and a friend will be flown to Aitutaki and treated to 5 nights at the Pacific Hotel with NZD $500 spending money to help you splash out.
The Safety in Paradise video was released today to coincide with the start of Sports Illustrated Swimsuit's 50th anniversary global celebrations.
It's kind of brilliant when you think about it. I never even considered visiting the Cook Islands before watching this video, but now all I can think about is taking a trip there to escape the brutal winter we've been having. And flights on Air New Zealand from Los Angeles to Rarotonga aren't too expensive either..
Air New Zealand is a member of the Star Alliance network, so if you fly on one of their partner airlines, you might even have enough frequent flyer points to get there for less, or at the very least upgrade yourself to a better seat. After all, it's a LONG flight from the States!
Who's ready for a vacation??
This post has been sponsored by New Zealand Air, but all thoughts are our own