Stunning Alfa Romeo Stelvio SUV Does 0-60 In Under 4 Seconds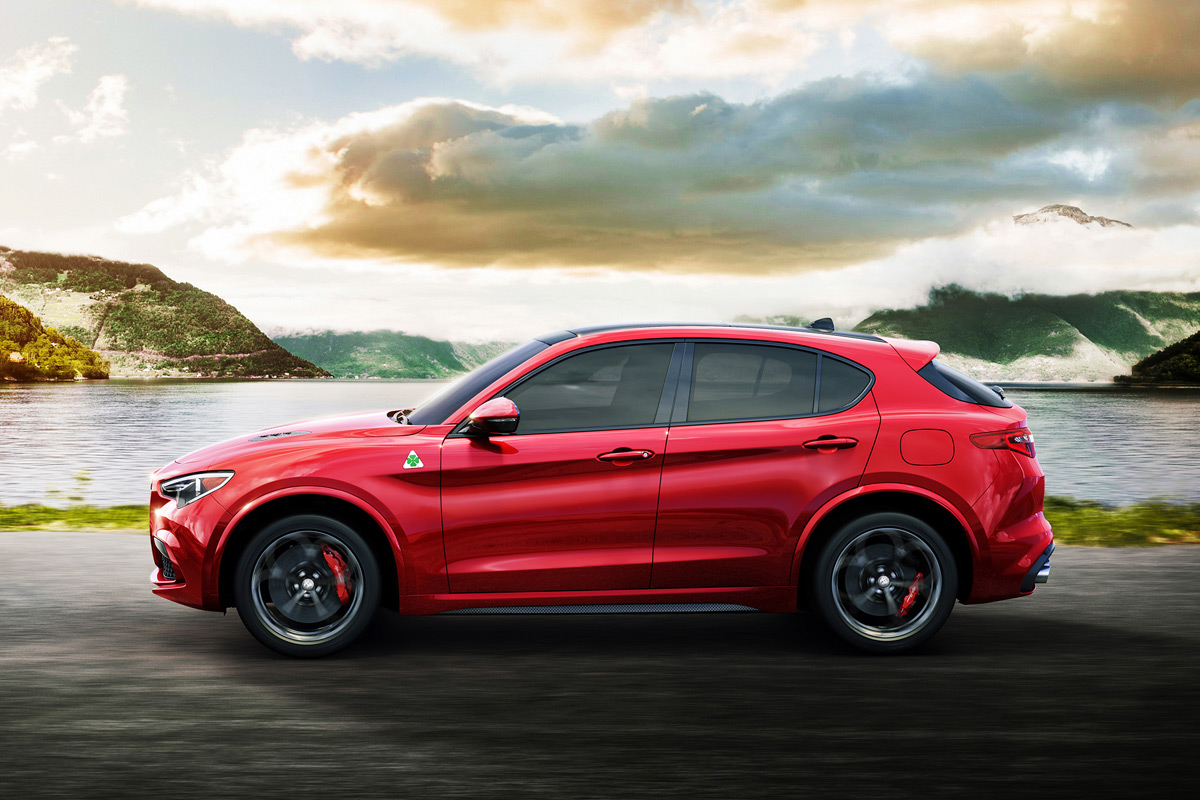 Alfa Romeo is building on the excitement of the award-winning 4C sports car and the all-new Giulia sedan with the introduction of their all-new luxury SUV, the Alfa Romeo Stelvio.
Based off of the Giulia (a heck of a platform to begin with), the 2018 Stelvio epitomizes Alfa Romeo's spirit, delivering race-inspired performance, real-world driving confidence, state-of-the-art technologies, seductive Italian style and an exhilarating driving experience to the premium mid-size SUV segment.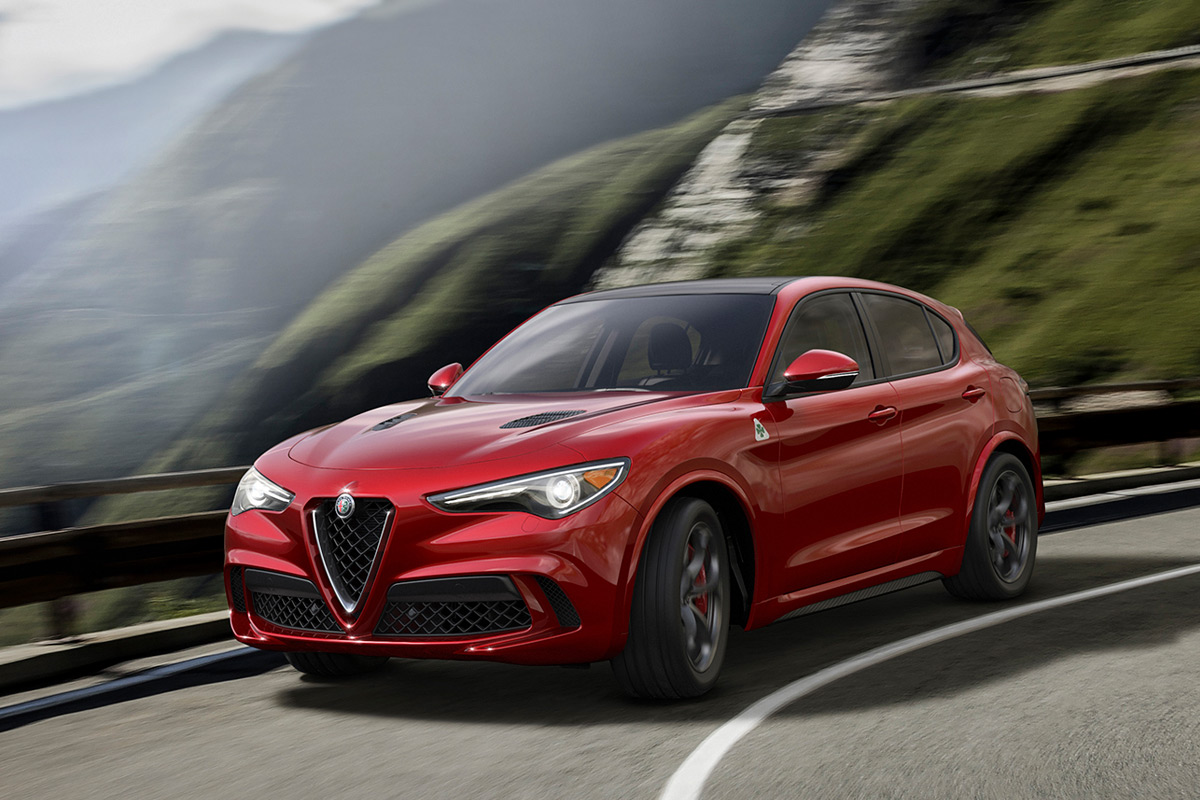 "The all-new Stelvio, named after one of the greatest driving roads in the world – the Stelvio Pass in the Italian Alps – sets a new benchmark for the segment," said Reid Bigland, Head of Alfa Romeo. "Stelvio is uniquely engineered to challenge two-door sports cars on the track, without sacrificing any of the characteristics you would expect from a premium SUV, resulting in the perfect mix of high performance, capability and Italian design."
Speaking of performance, Alfa comes with guns blazing, giving their top-of-the-line Stelvio Quadrifoglio the same 505-horsepower twin-turbo 2.9-liter V6 found in the Giulia Quadrifoglio sedan, with a standard Q4 all-wheel-drive system delivering power to all four wheels. The Quadrifoglio races from 0-60 in a blistering 3.9 seconds, on it's way to a top speed of 177mph.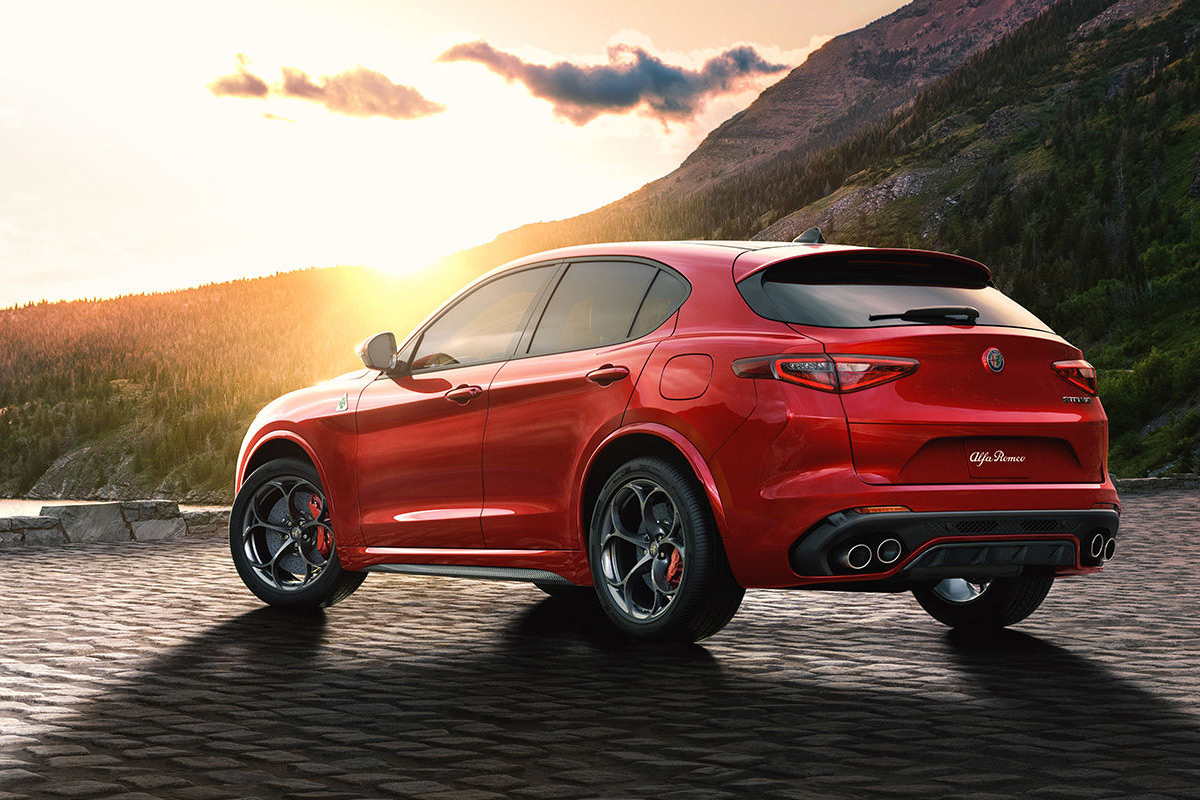 The company believes that it will be the fastest SUV ever to traverse Germany's famed Nürburgring, but they haven't yet made the journey to Nürburg for an on-track record attempt.
And for those people who don't need to get their kids to soccer practice quite that fast, the base model with it's 280-horsepower turbocharged four-cylinder should still pack plenty of punch for you.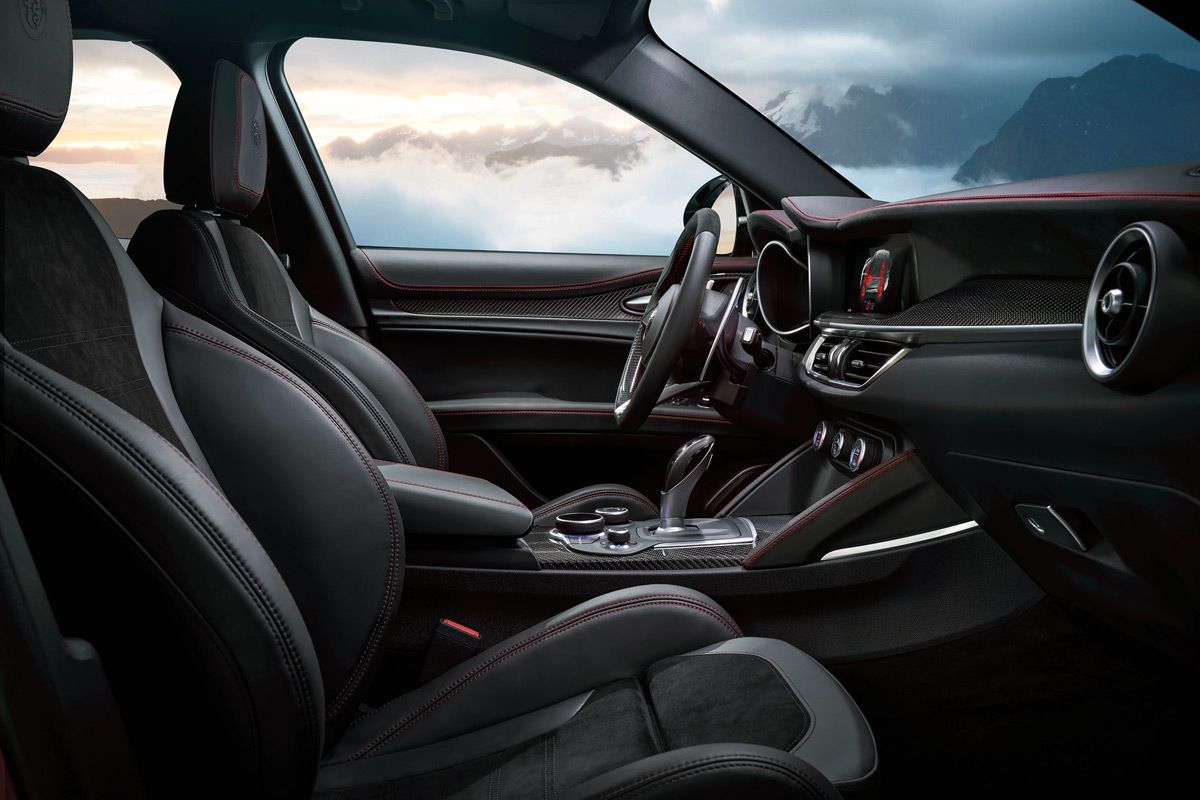 There's no question that the Stelvio is Alfa Romeo's most important car yet, as they're hoping to cash in on that booming (and lucrative) SUV market. If they're successful, that could mean even more great cars from the Italian automaker in the future.
What do you think of the Alfa Romeo Stelvio?