The 2013 Guys Gab Holiday Gift Guide!
For Her
She's been dropping gift hints for months now, but if you're like me, you've been oblivious to them. But don't worry, we've got some great gift ideas for that special lady on your list that will make you look like a hero.. Even if you haven't been listening!
[ENCLOSED] Luxury Knickers – $50 – 500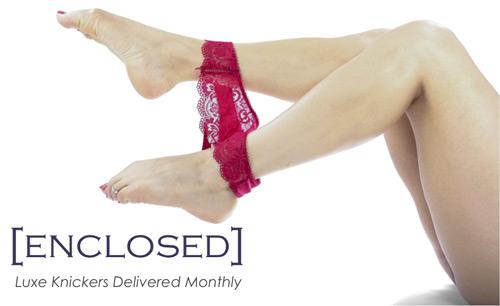 With [ENCLOSED], you can send your girl one or more months of ultra high-quality, elegant panties, which arrive on a bed of real flower petals, in a really cool box. Only the finest here: lace from Calais, France and silk from China. This is a gift experience like no other. A one month is $50, and a one-year subscription is $500. She probably wouldn't splurge on such an indulgence, which makes this gift all that more special.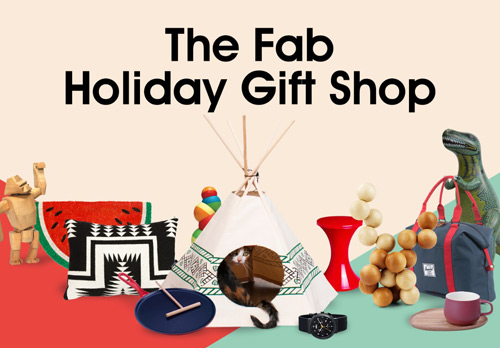 Fab.com is Everyday Design. Fab's mission is to help people better their lives with design. Millions of people use Fab to discover everyday design products at great prices, and the people at Fab make sure that every purchase leaves you smiling! With literally thousands of things available for purchase at any time, our advice is to "accidently" leave Fab.com pulled up on the computer and see what items she looks at.
Women love spa days, so if there's a place she likes going to, you can get her a "Day at the spa". Most spas have specials running for the holidays, with various option to suit any budget. She'll be happy when she opens the gift, and she'll be doubly happy after using it, so you get double the benefits from a single gift!
And if all else fails, you can always get her a gift card. Sure, it might not be romantic, but if you've been with her for awhile now, she'll appreciate the practicality of the gift. You can buy it for a store she frequents (Victoria's Secret, Nordstrom, Macy's, Williams-Sonoma, DSW, etc), or you can always get her a Visa or AMEX gift card that can be used anywhere she likes.

So there you have it.. Hopefully this gives you some ideas. If you have an specific questions, leave a comment below and we'll be sure to respond ASAP.
Happy Holidays!