The 2013 Guys Gab Holiday Gift Guide!
Video Games
All the talk this holiday season has been surrounding the two new next-gen console gaming systems, the Xbox One and the PlayStation 4. As expected, these consoles sold out in record time despite the high price tags they carry, and if you're still trying to get one in time for Christmas, good luck!
Consoles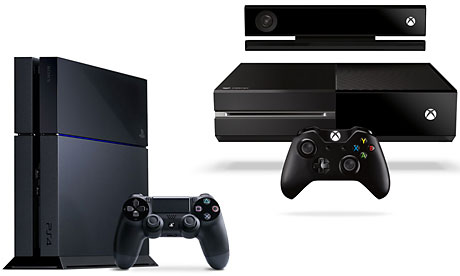 The Xbox One is actually in stock at Amazon as I write this post, but there's no telling how long that will last. And they've posted a disclaimer warning that the console won't arrive in time for Christmas. But if you don't feel like driving to 50 different stores looking for one, this might still be your best bet.
As for the PlayStation 4, that's proving a little harder to find. There are some folks on Amazon selling theirs for a premium, but if you absolutely MUST get one for Christmas, this might be your best bet. Sure, you could try your luck on eBay, but if you're not careful, you could get screwed..
If you're not interested in either of the next-gen consoles, you might want to check out the Xbox 360 E 250GB Kinect Holiday Value Bundle, which comes with an Xbox 360 E 250GB console with Kinect, 3 games (Forza Horizon, Kinect Sports: Season Two, and Kinect Adventures), an Xbox 360 wireless controller, built-in Wi-Fi, and a 1-month Xbox Live Gold membership. All this for just $374.99.
Games

If you've already got the console and just need some games to put under the tree, here are our top picks:
In additional, here are some games exclusive to the Xbox One: