The 2013 Guys Gab Holiday Gift Guide!
Gadgets
Tablets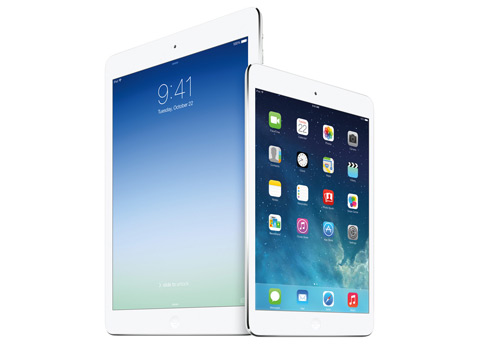 Tablets let you check your e-mail, surf the web, update your Facebook page, shop for last minute Christmas presents, and play games like Angry Birds. For most people, that's all they do online anyway. Now you've got a light, compact alternative to a computer or laptop that's 100% portable.
When it comes to tablets, the iPad Air is hands-down the gold standard! It's got the best user interface, the largest selection of apps, and the most accessories. And if you're looking for something a bit smaller, check out the iPad mini with Retina display. It's every bit an iPad, only smaller!
Another tablet that's been getting a lot of positive buzz is the Microsoft Surface 2, which weighs less than 1.5 pounds and is just 8.9 mm thick. The Surface 2 runs Windows RT 8.1 and comes preinstalled with Microsoft Office 2013 RT, so you get Outlook, Word, Excel, PowerPoint, and OneNote right out of the box. With an up to 10-hour battery that keeps you charged through the day, Surface 2 is powerful, yet thin and lightweight.
Laptops / Ultrabooks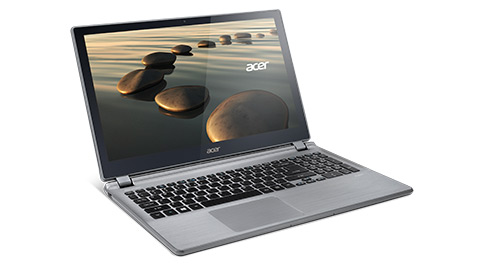 While tablets are great and all, some people prefer using a laptop. And there's never been a better time to be shopping for a laptop, as today's machines are powerful, lightweight, and cheap! Gone are the days of $2000 laptops, today you can get a laptop with the latest and greatest technology for under $600.
The Microsoft Store has a ton of great laptops and ultrabooks to choose from, with prices starting from just $249. I recently picked up an Acer Aspire V5-572P-6858 touchscreen laptop from them for $499, and it's one beastly machine. 1920x1080p, Multi-touch LED 15.6″ Touchscreen, i5-3337U 1.80GHz processor, 4GB of RAM, and a 500GB hard drive.
Computers from the Microsoft Store aren't loaded with bloatware, which is a HUGE selling point for me. And they're doing free shipping until December 21st, which is pretty sweet!
Headphones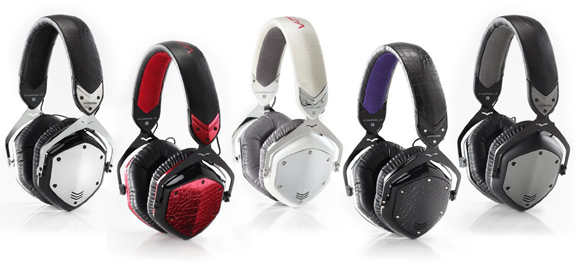 These days, everyone's listening to music on the go. But just cause you're on the move doesn't mean that you don't deserve good clarity and sound output. We're featuring a variety of headphones and earbuds, and we're sure that one of them should resonate with that music lover on your list.
On The Cheap:
Skullcandy Hesh 2.0 – Skullcandy is known for their high quality headphones, and these Hesh 2.0's don't disappoint. The new Hesh 2 is a HUGE upgrade from its iconic predecessor. The new aesthetic is both sleek and simplified, while the conical over-ear housing drives an even more powerful sound. The headphones come in a variety of colors, and with an MSRP of just $59.95, they won't break the bank either.
Bluetooth Wireless:
JayBird BlueBuds X – JayBird BlueBuds X Premium Bluetooth earbuds deliver Wireless Music and Calls coupled with superior audio performance rivaling the best in wired headphones. Plus you get a revolutionary eight-hour battery play time, patented Secure Sport fit, Sweat Proof with Lifetime Warranty Against Sweat, and the all-new X-Fit—which lets you lift the cord off your neck for the perfect active headphones.
Noise Cancelling:
SMS Audio Street by 50 ANC headphones – These innovative headphones are the ideal solution for users who want to eliminate unwanted ambient noise while on an airplane, at the office or other loud environments. Featuring active noise cancellation technology, professionally tuned 40mm drivers and soft leather memory foam ear cushion. The STREET by 50 Over-Ear ANC Wired headphones deliver superior studio grade audio while blocking outside noise allowing users to enjoy music the way the artist intended without outside noise seeping in.
Audiophile:
V-Moda Crossfade LP – V-MODA Crossfade LP headphones are the result of over four years of research and development collaborating with some of the worlds top artists, products and DJs. The revolutionary metal design, patent pending 50mmm Multimodal HD drives, premium materials and ultimate ergonomic comfort create the most sophisticated headphone on the market. Award winning sound and signature bass make the Crossfade LP the best headphone for listening to all music genres from the street to the stage.