The 2017 Nissan GT-R NISMO Is The Most Powerful GT-R Yet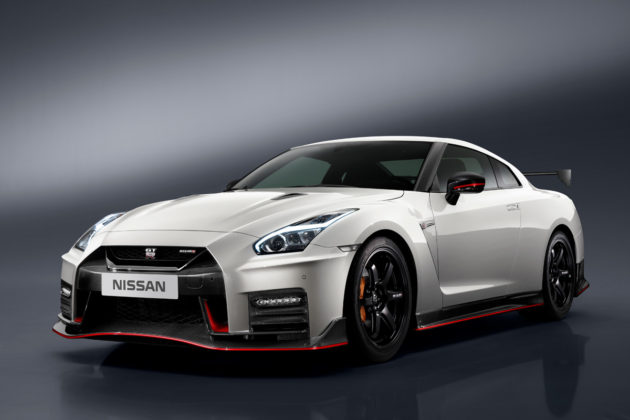 Back in March, Nissan unveiled the 2017 Nissan GT-R at the New York Auto Show, which sported a number of updates, both aesthetic and under the hood.
For most people, the new GT-R would be more than enough. But for those racing enthusiasts who demanded even more, there's the 2017 Nissan GT-R NISMO, which debuted at the famous Nürburgring race course, a fitting place for the reveal since this is where the GT-R's performance was honed, tuned and developed.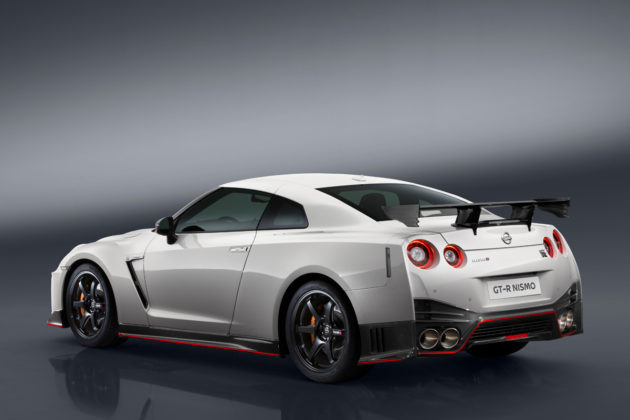 The 2017 Nissan GT-R NISMO puts out a whopping 600 horsepower and 481 pound-feet of torque from its twin-turbocharged 3.8-liter V6, which is mated to a six-speed dual-clutch gearbox and all-wheel drive.
The performance of the all-wheel-drive GT-R NISMO has also been upgraded, thanks in part to the standard model's significantly reinforced body. The stiffened body structure allowed the engineers to further refine the GT-R NISMO's shock absorbers, springs and stabilizers, all of which, when combined with the car's added downforce, result in a better handling car than the previous model.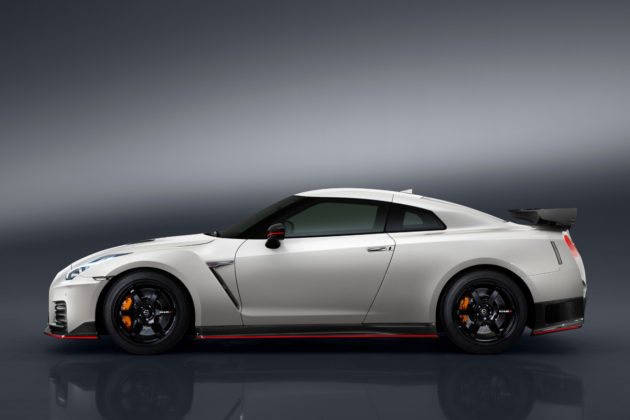 Like the GT-R Premium, the GT-R NISMO's front end features a freshened face highlighted by an aggressive new fascia. To help cool the car's high-output engine, the dark chrome "V-motion" grille has been enlarged to collect more air, without diminishing the car's aerodynamic performance. But unlike the standard model, the GT-R NISMO features a stiffened carbon fiber front bumper that improves airflow around the car, generates a high level of downforce, and enhances aerodynamics.
Inside, the GT-R NISMO features the same refreshed interior as the standard 2017 GT-R, with the additions of Alcantara suede to the redesigned dashboard and steering wheel, and leather-appointed Recaro seats with red synthetic suede inserts.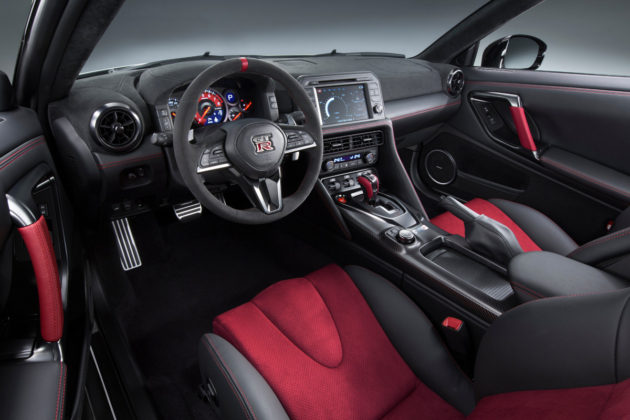 Needless to say, the 2017 GT-R NISMO may be the most badass Nissan money can buy. And yet despite its more potent nature, the new GT-R NISMO boasts better overall balance than before, evolving into a car that can be enjoyed on a winding mountain road, as well as on the local race circuit.