The Ferrari FXX K : A 1035HP Track-Only Hybrid Supercar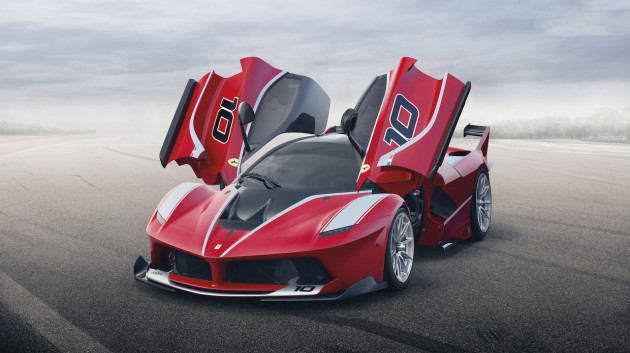 Ferrari LaFerrari not fast enough for you? Not to worry, because Ferrari will be unveiling the 1035HP Ferrari FXX K next weekend during the Finali Mondiali at the Yas Marina circuit in Abu Dhabi.
The FXX K is the latest car in Ferrari's non-competitive XX Program. Unfettered by homologation and racing regulations, the vehicle was developed to be completely uncompromising, incorporating various technological innovations that will guarantee an unprecedented driving experience.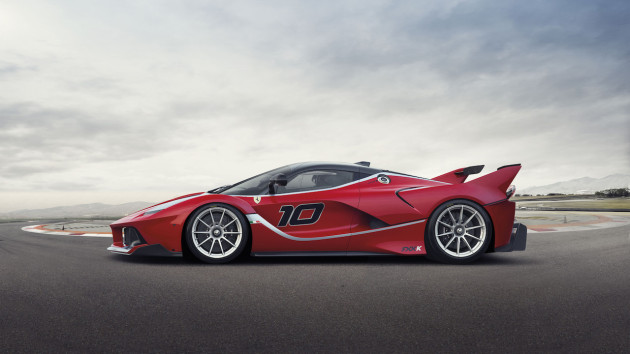 The car's enormous potential can be summed up in a few short but telling figures: an overall power output of 1035HP (847HP coming from the car's conventional V12 engine, with the remaining 187HP delivered by the electric motor), plus total maximum torque exceeding 663 lb-ft. That's an increase of 89HP, thanks in part to a revised cam profile and mechanical tappets that replace hydraulic ones. The intake manifold has also been specially polished, and Ferrari deleted the silencers from the exhaust system. All of this power is channeled through a 7-speed DCT.
A focus on delivering maximum efficiency at every stage of every track lap has resulted in extensive but integrated work on the entire car body in terms of both active and passive aerodynamics.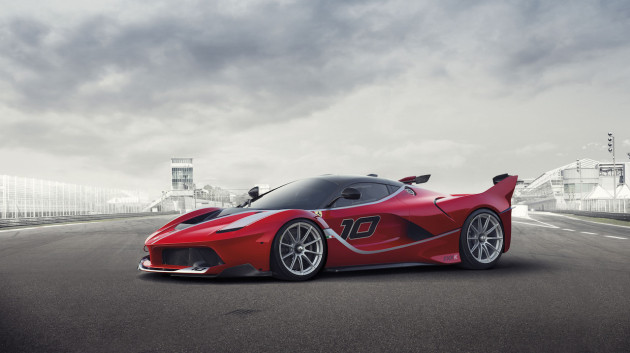 A traditional monoplane spoiler is eschewed; instead, the FXX K makes it happen with a pair of vertical fins fitted with small wings, and a moveable rear spoiler. These fins serve as fins in low-drag mode, stabilizing the car. In high-downforce mode, the mobile spoiler extends about 2 inches and the winglet-equipped vertical fins help boost the spoiler's efficiency. In total, the car generates 1190 lbs of downforce at 124 mph.
Vehicle dynamics are further improved by the adoption of Pirelli slicks complete with sensors that monitor longitudinal, lateral and radial acceleration, as well as temperature and pressure. This ensures an accurate analysis of the interaction between the tire and track surface, providing even more vital data to enable the traction control system to guarantee maximum performance.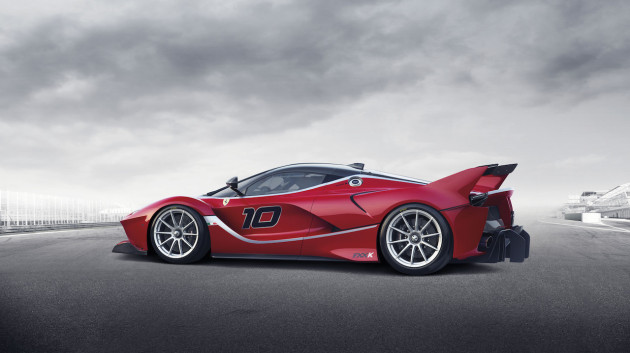 A four-position switch on the steering wheel has new modes: Qualify (maximum power), Long Run (maximum endurance), Manual Boost (instant maximum torque), and Fast Charge (maximum energy recovery).
Ferrari will build just a few dozen of the model, which may cost about 2.5 million euros apiece. The FXX K will be reserved for a limited number of customers who will use the car only on tracks in private sessions or at events organized by the manufacturer.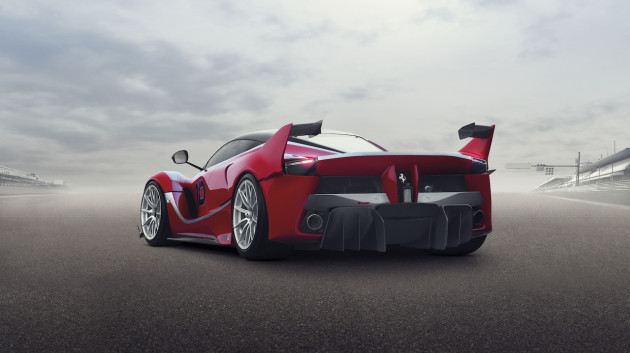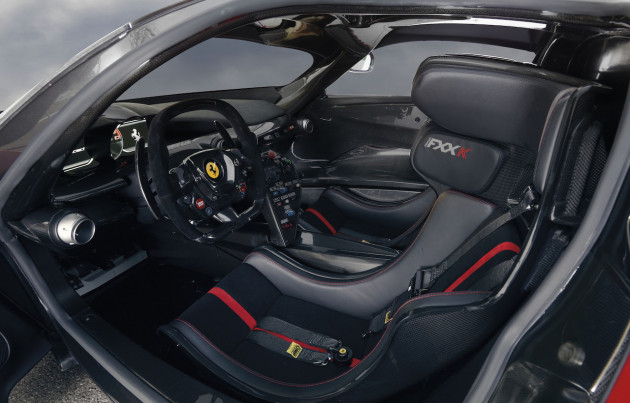 The Ferrari FXX K is expected to be delivered to customers sometime in 2015. Hopefully we'll get to see one in the flesh at a future Ferrari track event!