The 2015 Kia Sorento Is Still Affordable, Capable, and Right-Sized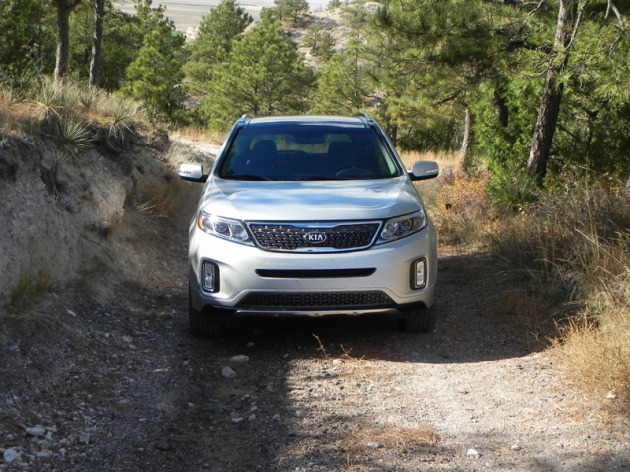 The 2015 Kia Sorento is a sort of odd duck in the crossover market. It's neither a compact nor a full midsized crossover, but instead is somewhere in between them. As such, it's unique. Since its redesign in 2014, when we said you should forget about it being "yer mamma's lame crossover", the Sorento has continued to wow the public. The Kia Sorento is essentially unchanged from last year, but that doesn't mean it's not new.
The excellent panoramic roof option, one-button adjustable steering control, great looks, and extremely ergonomic interior are all still there. An available third-row seat, V6 engine option, and a size that isn't quite compact but isn't too big either are all great selling points.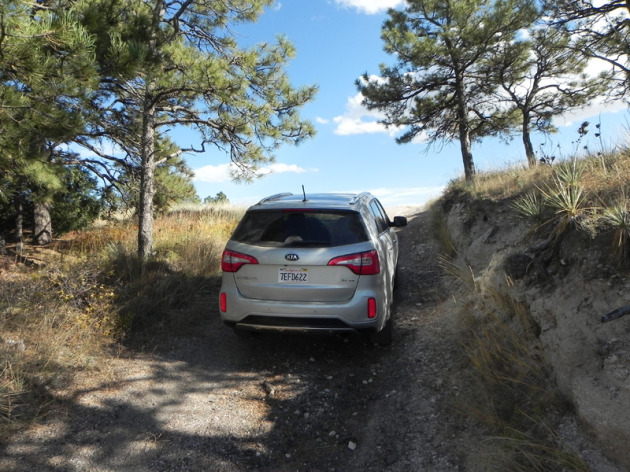 During his baseball park tour, Sujeet learned how comfortable the 2015 Kia Sorento is when on the long haul down highways and through cities. That road trip put the crossover through its paces in East Coast driving. For a week, it was mine to ply around the West in the wilds of Wyoming, the plains of Nebraska, and the mountains of Colorado.
The one Kia loaned to me was a 2015 Sorento SX AWD with standard equipment and no additions, giving it a price tag of $38,300 plus destination. For that, it had a lot of interior comfort and convenience items including built-in rear window shades, a third row of seating (suitable for children), navigation, satellite radio, leather seating, heated and ventilated front seats, and more. It was very well-equipped.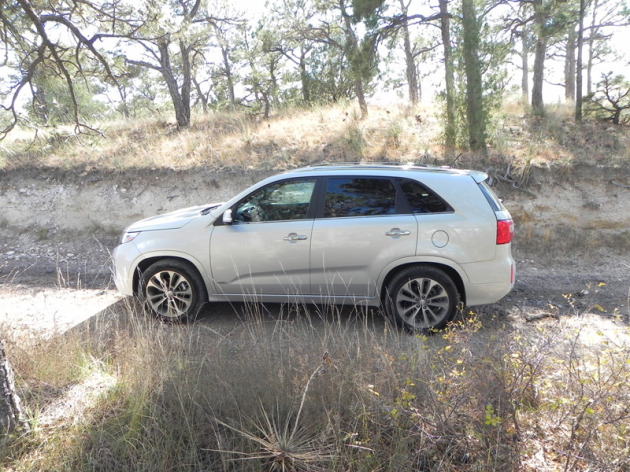 We used the Sorento as any family of four would, plying the highways and streets to take the kids places, get groceries, make appointments, and so forth. Where we live in rural Wyoming, it's 50 miles to anywhere, so we put a lot of travel time in and the Sorento proved to be a comfortable way to do it.
Kia has stepped away from the bargain basement price strategy of its past and is instead focused on bringing value for the dollar spent. In all grade levels for the 2015 Sorento, standard features are generous. Even the mid-grade EX package has leather upholstery and heated front seats. The base LX begins around $25,000, so pricing is still competitive with the others in the game. Most of the competition, however, is in the midsize range in terms of price per appointment and few of those can compete with the Kia Sorento's maneuverability and MPG ratings.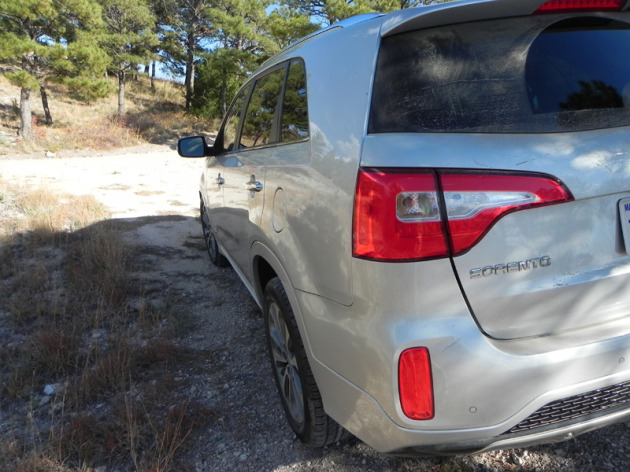 The engine in the V6-powered Sorento is responsive and smooth and its six-speed automatic transmission is quick. Most will also note the excellent cabin quality of the 2015 Sorento and its very quiet nature when on the highway. In fact, it's one of the quietest crossovers I've driven and is on par with some luxury offerings in this size. Handling is nimble, though not aggressive, and the Sorento is one of the most maneuverable SUVs you'll ever slide into a parking slot. Visibility is good and the standard equipment (rear backing camera and, in our trim, blind spot detection and so forth) make this an easy vehicle to drive. The same great steering adjustment found in the 2014 model carries over as well, making for some nice customization.
With three adults and three children packed into the Kia Sorento on a short road trip, no one felt cramped or complained about the ride quality. With wide doors, plenty of leg room in the first and second rows, and a tall interior, the ergonomics of the 2015 Sorento are certainly good.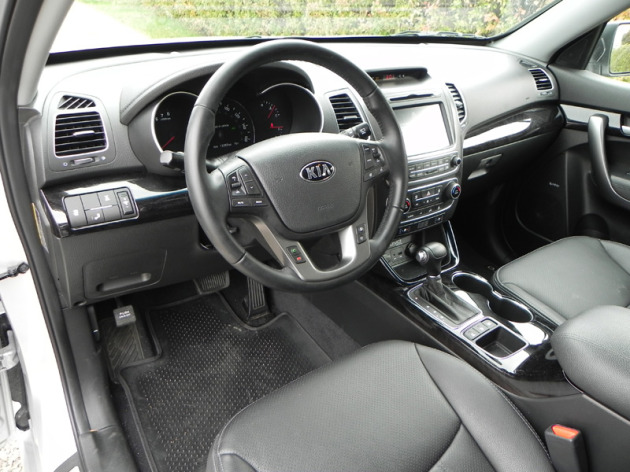 Taking it all together, I found that the 2015 Kia Sorento to be posh and capable, as well as right-sized and affordable. Because it fits between the often too-small compact crossovers and the oversized midsized crossovers, the Sorento is definitely worth a try.