The Jaguar C-X17 Concept Is An Automotive Orgasm On Display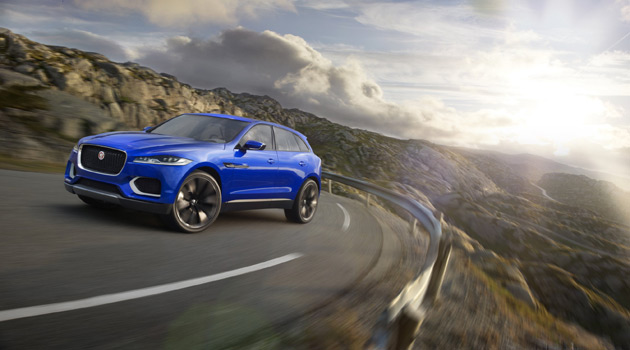 How do you get luxurious technology in a beautiful package? Have Jaguar make it.
The Jaguar C-X17 Concept was introduced at this year's Frankfurt Motor Show. It's everything one would expect from Jag: a beautiful design with breathtaking looks, a serious street glider, and a forward-looking technological innovation. One look at this blue devil and you'll know that Viagra will never be needed in your lifetime. Auto lust was unleashed at Frankfurt.
Despite the fact that the C-X17 is a crossover, which would normally mean it's likely not all that interesting, it's a crossover made by Jaguar. That automatically makes it worthy of note. Add in the extensive use of aluminum, including new lightweight technologies never before seen on the street, and you have something more than just a Jaguar crossover. Go further and add a panoramic roof with louver-like slats of aluminum for support and you have even more. Throw in some great interior design, a refined but powerful stance, and the V6 from the F-TYPE with a similar power:weight ratio and you may as well start the cold water now because even your girlfriend can't make you this hot.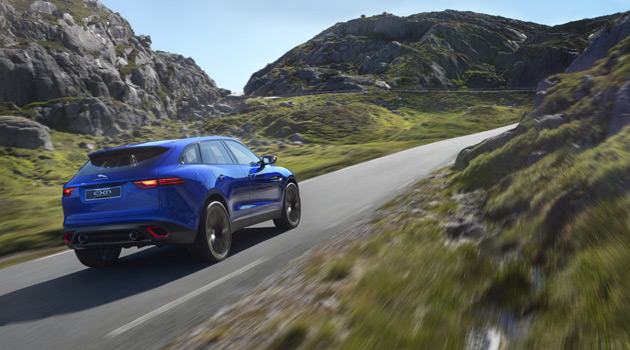 The Jaguar C-X17 is a beautiful, powerfully-designed, and technologically-advanced machine that wows at every turn.
Just looking at the Jaguar C-X17 is enough to induce the cold sweat of automotive lust we're all familiar with.
There is more to this story, but we'll wait until things aren't as sore for you down there to talk about them. If you don't mind the pain, visit CarNewsCafe for more details on this bit of blue awesomeness from Jaguar.