The Porsche 718 Boxster T and Cayman T Put The Focus On Performance Driving
The Porsche 718 Boxster and 718 Cayman are following in the footsteps of the 911 Carrera T with somewhat stripped-down variants that put the emphasis on maximum driving pleasure.
Introducing the 718 Boxster T and 718 Cayman T. Designed to slot in between the standard and S models, the 718 T models are powered by the 300 horsepower turbocharged 2.0-liter four-cylinder engine from the base Boxster and Cayman, with a choice of a six-speed manual or seven-speed PDK automatic transmission.
Porsche 718 T models (the 'T' standing for 'Touring') receive an extensive equipment package that includes 20-inch wheels, a more aggressive PASM sports chassis option that drops the car nearly a full inch (something not available on base models), the Sport Chrono package and Porsche Torque Vectoring rear differential as standard equipment, and a shortened gear lever for manual-equipped cars.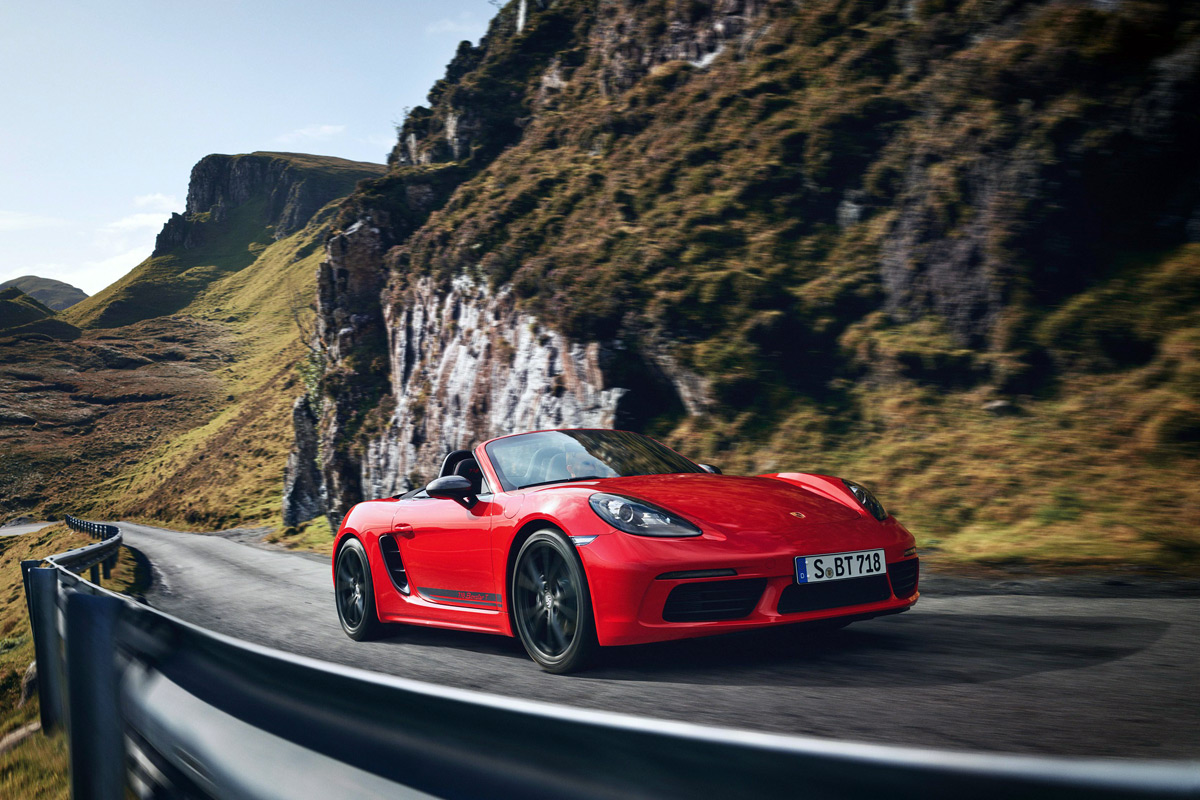 Weight-saving measures include fabric door pulls, an infotainment system delete, and electric sport seats that offer just two-way adjustability. Unfortunately, those weight-saving measures are offset by the addition of a gasoline particulate filter, so overall weight and straight-line performance remains unchanged. Still, the 718 T's are no slouches, rocketing from 0-60 in 4.7 seconds on its way to a top speed of 170 mph.
Visually, the 718 T stand apart from other models thanks to special side graphics, gray mirror shells, a sports exhaust finished in black, and 20-inch high-gloss titanium grey wheels. Paint choices include white, black, silver, red, yellow, Miami Blue, and Lava Orange.
Overall, there's a whole lot to like about the 718 T, with Porsche focusing on driving pleasure in its purest form, which is what these cars have always been about. My old Boxster had a mere 201 horsepower, and it was still a blast to drive. I can only imagine what this car must be like!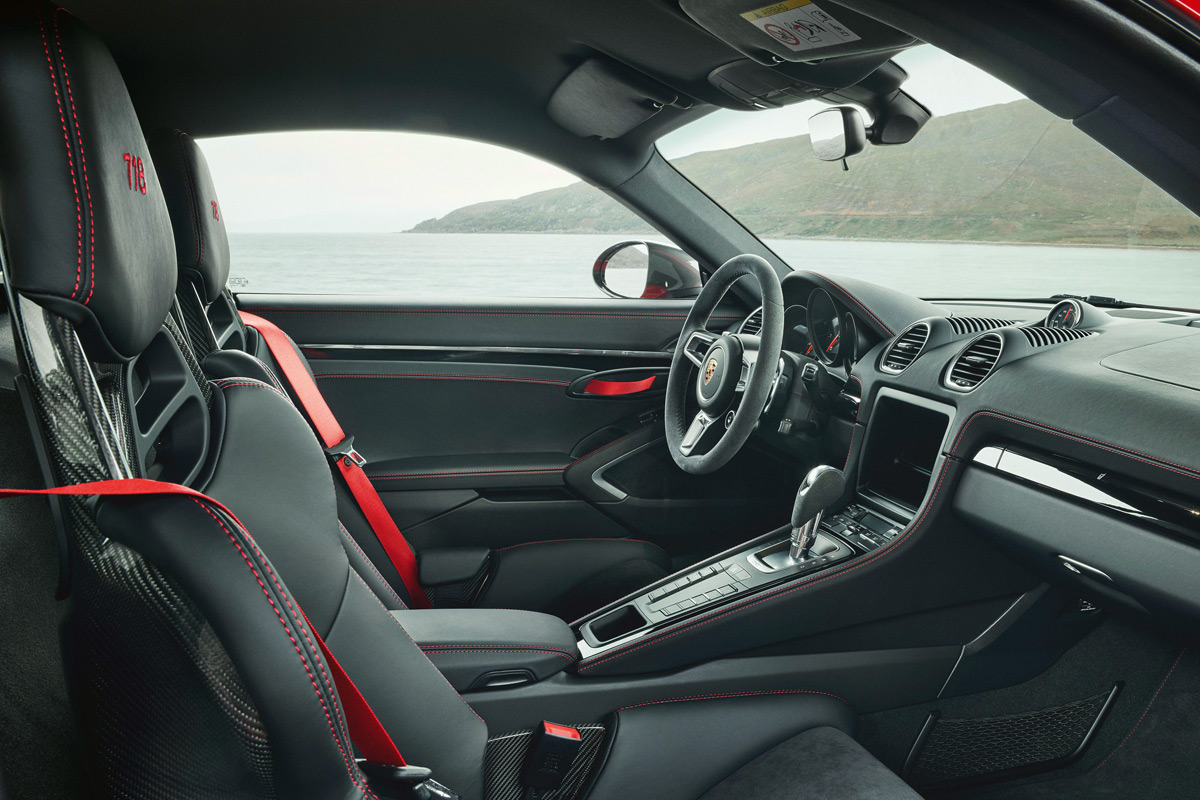 Porsche hasn't released pricing for the 718 Boxster T and 718 Cayman T, but they did say that the models will enjoy a 5-10% discount when compared to a base Boxster or Cayman equipped with these optional extras.
While there are no plans to offer the 718 Boxster T and 718 Cayman T in the US right now, if enough pressure is given, we're sure that Porsche will bring these highly-desirable models to our shores as well.
So what are you waiting for, give your local Porsche dealer a call and let them know that you are interested in the 718 T if they bring them to the United States. Fingers crossed!
What do you think of the new Porsche 718 Boxster T and 718 Cayman T?