The Work Wear Trend For Men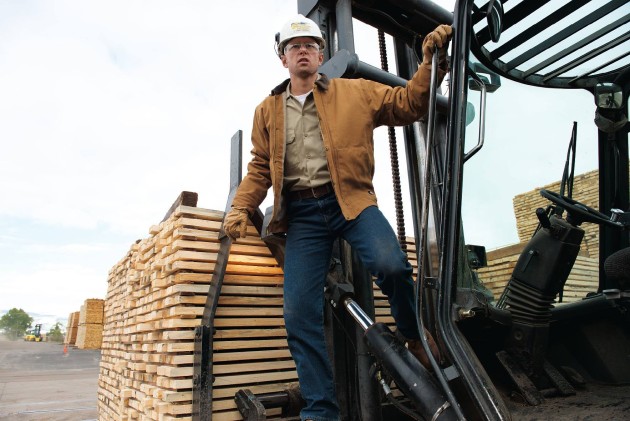 Work wear as casual wear from Dickies.com is probably one of the dominant fashion trends of the last fifty years. While both men and women have steadily migrated towards blue collar clothing staples like jeans, work shirts, and wool jackets, men especially seem drawn to the rough edges of stylish work wear. Look at the people in the streets of trendy cities around the country and you're sure to see some of these work wear trends being sported.
Shirts
Chambray & plaid shirts are probably the most common types of fashionable work wear for men. Chambray shirts are often dyed the same shade of indigo as blue jeans, but they are much more lightweight and flexible than denim. Plaid shirts come in a variety of patterns and materials. Light cotton ones are ideal for summer, while heavier plaid flannels keep you warm in the winter. Both types of shirts can be worn with jeans and casual jacket, or dressed up with a pair of slacks and a blazer.
Pants
Jeans are the ultimate example of the popularity of work wear outside of heavy labor. Practically everyone in the United States owns at least one pair, even if they have never done a day of hard work in their lives. There's good reason for this, however, as jeans are sturdy, comfortable, and go with just about anything. There's a lot more to work wear than just jeans, though. Any fabric that's heavy and a little bit rough, such as corduroy or heavy cotton, can be used to complete the look nicely.
Outerwear
When choosing a coat or jacket, once again it's best to stick to heavy and durable fabrics. A wool pea coat is a great choice since it goes with practically anything, but denim jackets have also been popular choices in recent years. When pairing a denim jacket with jeans, choose a top that is roughly the same shade or a little bit lighter than the bottoms. When choosing a sweater to wear alone or layer under a coat, get one with a classic military or sailor-inspired cut and color scheme.
Shoes and Boots
Sturdy leather boots are a must-have for completing the look. A pair of surplus military or work boots is often a great choice as they will last for years if well cared for. However, you may also want a more fashionable pair of brogues or ankle boots. Look for a pair made of genuine leather, and remember to allow a few days for the shoes to break in before you decide for certain whether they fit or not.
Accessories
There's no need to overdo it with accessories, but the ones you do wear should be study, simple, and well-made. A leather belt, with or without a buckle, is essential, as are some weather-appropriate items such as sunglasses for summer or a scarf and gloves for winter.
It's easy to see why work wear trends have caught on. These clothes tend to be tough, practical, and weather resistant. They are also easy to wear and don't require a lot of complicated matching or shopping for the perfect accessory.