This 2020 Ford Bronco Concept Rendering Is Absolute Perfection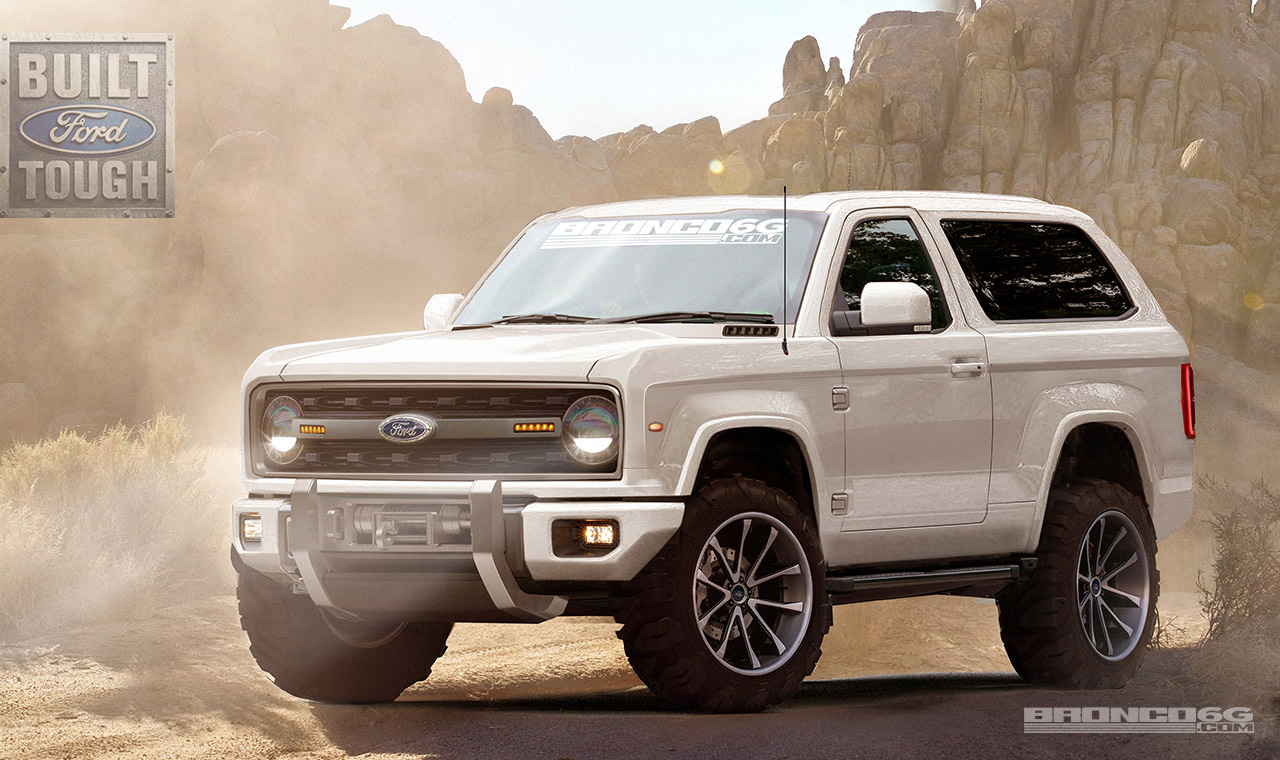 It's been nearly 20 years since the last Ford Bronco rolled off the production line. But the Detroit Free Press recently reported that a new, sixth-generation Ford Bronco could return to the US by "no later than 2020", according to details in a proposed UAW contract.
With that news in mind, Bronco enthusiast site Bronco6G.com wasted no time rendering multiple versions of a concept 2020 Ford Bronco that absolutely nail what they, and we, think the burly two-door 4×4 should look like. The only thing missing is the removable top.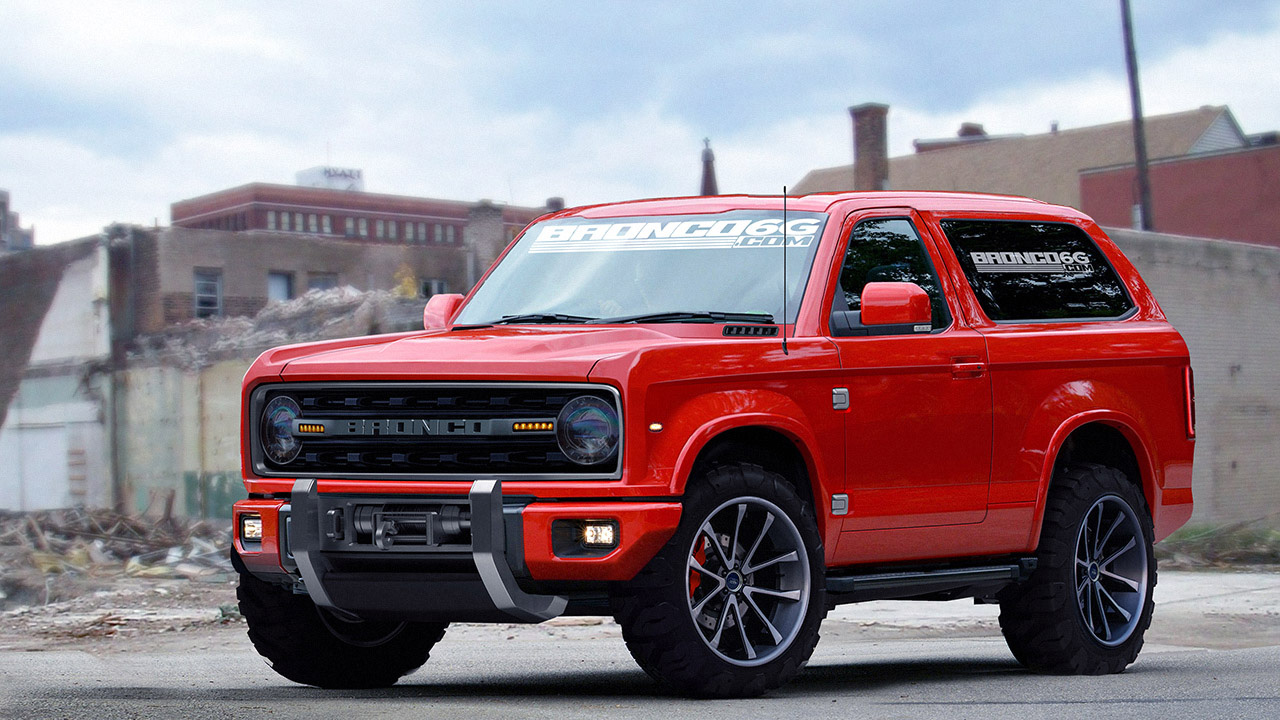 "For our Bronco concept, we fused styling elements from previous Bronco generations, the 2004 Bronco concept, and modern Ford trucks and SUVs," said Bronco6G.com administrator Tom. "You can see the classic round headlights and square inset front grille evolved from the 1st gen Bronco, which was also showcased in the retro-futuristic 2004 Bronco concept."
"Our concept features a modern body-on-frame next-generation Bronco that retains a tall, boxy, tough, no-frills design with a strong focus on utility and off-road capabilities. We fitted separate versions with different grilles, wheel fender shapes, varying ride heights, and cargo rack for some different looks," Tom said.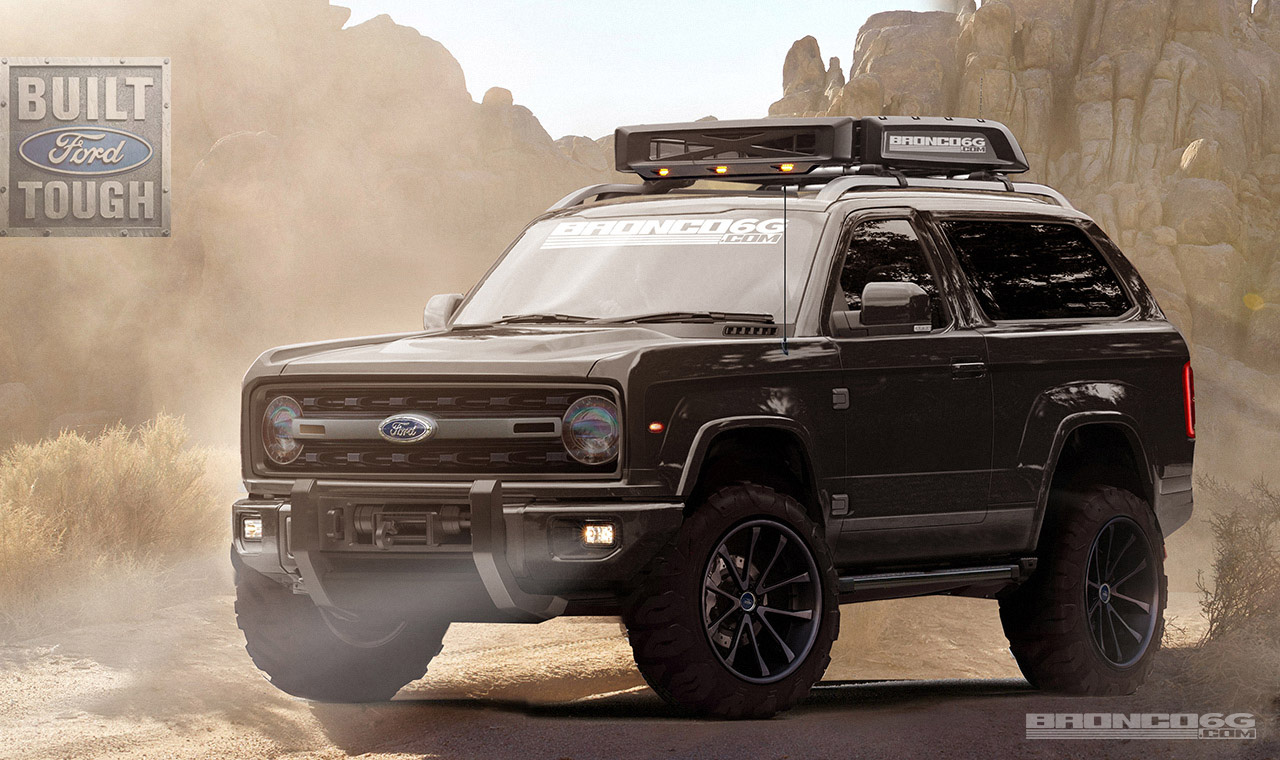 When these photos started making their way around the web, people went absolutely CRAZY, and for good reason. The design concept is definitely worthy of the storied Bronco nameplate. If Ford built this truck today, I would buy one in a heartbeat!
As great as it looks in the various colors, I'd have to get mine in white, with the vanity plates "ISEEOJ", giving a nod to Robert Higgins and that infamous phony phone call during the O.J. Simpson "slow speed chase".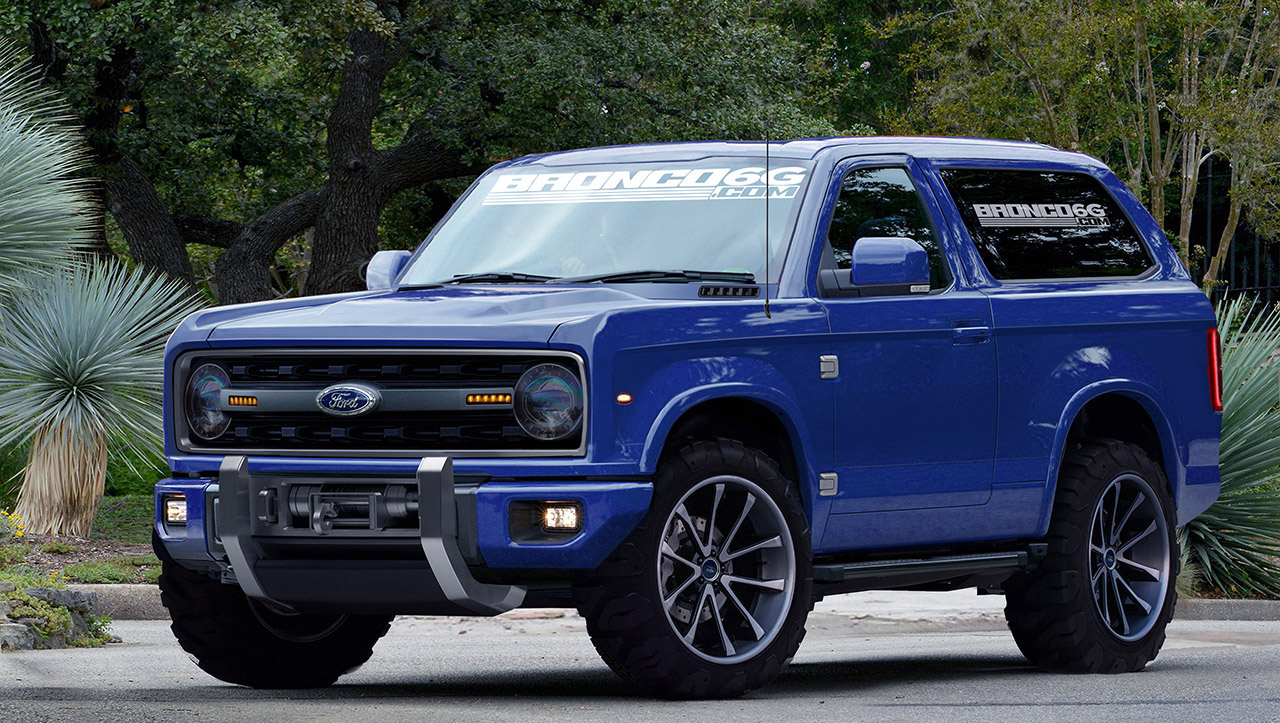 What do you think of this 2020 Ford Bronco rendering?