Spending A Day Getting Dirty In The 2016 Ram Rebel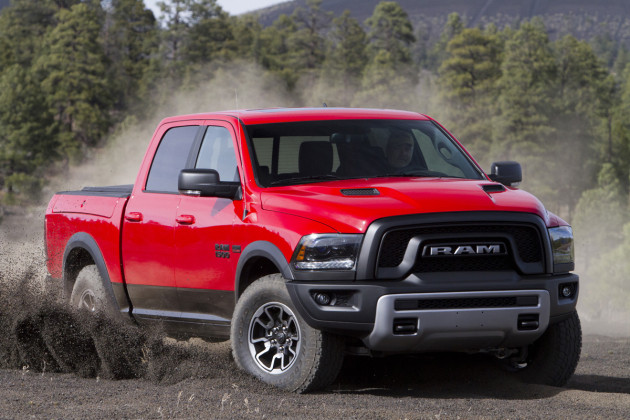 Ram Trucks recently called me and asked if I'd like to drive a new 2016 Rebel for a day. Their motive was to quickly expose me to the truck before the Rocky Mountain Automotive Press voted for Truck of the Year.
My thoughts were "All this snow we had yesterday is melting and tomorrow there'll be a huge mud puddle out there. Hells ya!" So the 2016 Ram Rebel arrived and we got to "work" getting it dirty. Hey, it's a tough job, but somebody's gotta do it!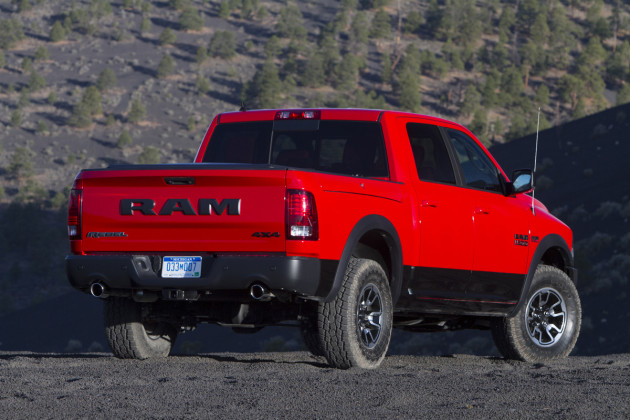 The Rebel is a 2016 Ram 1500 Crew Cab 4×4 that has a base price of about $45,000. Introduced in Detroit back in 2015, the Rebel has a unique interior style and some interesting badge options (or deletions) for those who prefer to customize their truck. It is otherwise a Ram 1500 powered by the 5.7-liter Hemi V8 and 8-speed automatic found throughout the Ram lineup.
In addition, the Rebel package adds dual rear exhaust tips, an exclusive interior with tire-tread pattern seating and Rebel badges on the seats and floor. A host of other goodies added on brought our test model's price tag up just over $53,000.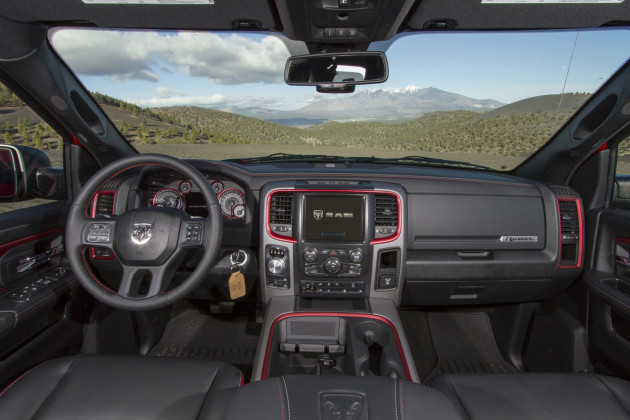 We took it into the hills and began working to camouflage it with mud. A circuit of our favorite mudhole haven made a good start on that. From there, we just kept going, altering the angles of approach and speeds into which we sloshed and rooster tailed.
Let me tell you, it's always a good time to run a vehicle that's this capable of mayhem through as much goop and gunk as can be found. The Rebel performed nicely, sliding only when we wanted it to, never sticking, and always flinging gobs of mud and water around like it was born to it.
It's a tough job, but somebody's gotta do it.. 🙂