Touring The Toyota Texas Factory and Visitors Center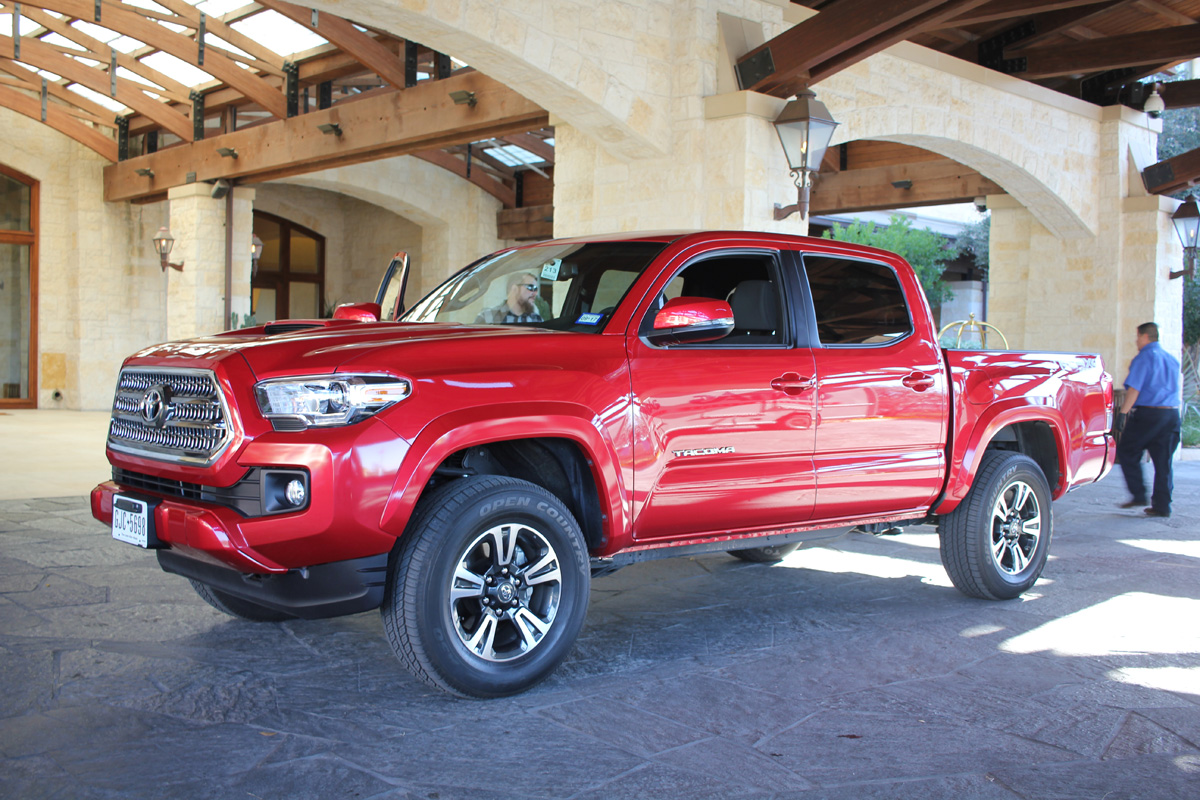 I recently met up with some of my #MenWhoBlog buds in San Antonio for a little "mancation", and we had a great weekend exploring the sights and sounds of this great city. To get around town, we borrowed a pair of new 2016 Toyota Tacomas from our friends at Toyota. It's Texas after all, and driving around in a truck is almost a prerequisite here, right?
They hooked us up with a red Toyota Tacoma TRD Sport and an orange Toyota Tacoma TRD Off-Road, and these bad boys got looks everywhere we went. In fact, the valets at the JW Marriott San Antonio couldn't stop gushing about how much they loved them.
I'll admit, while I wasn't much of a "truck guy" prior to this trip (except for the Ford Raptor, which is all kinds of awesome), the new Tacoma really won me over with it's sleek styling, great ride and handling, and off-road prowess. In my opinion, the Tacoma is one of the best light-duty pickup truck on the market right now.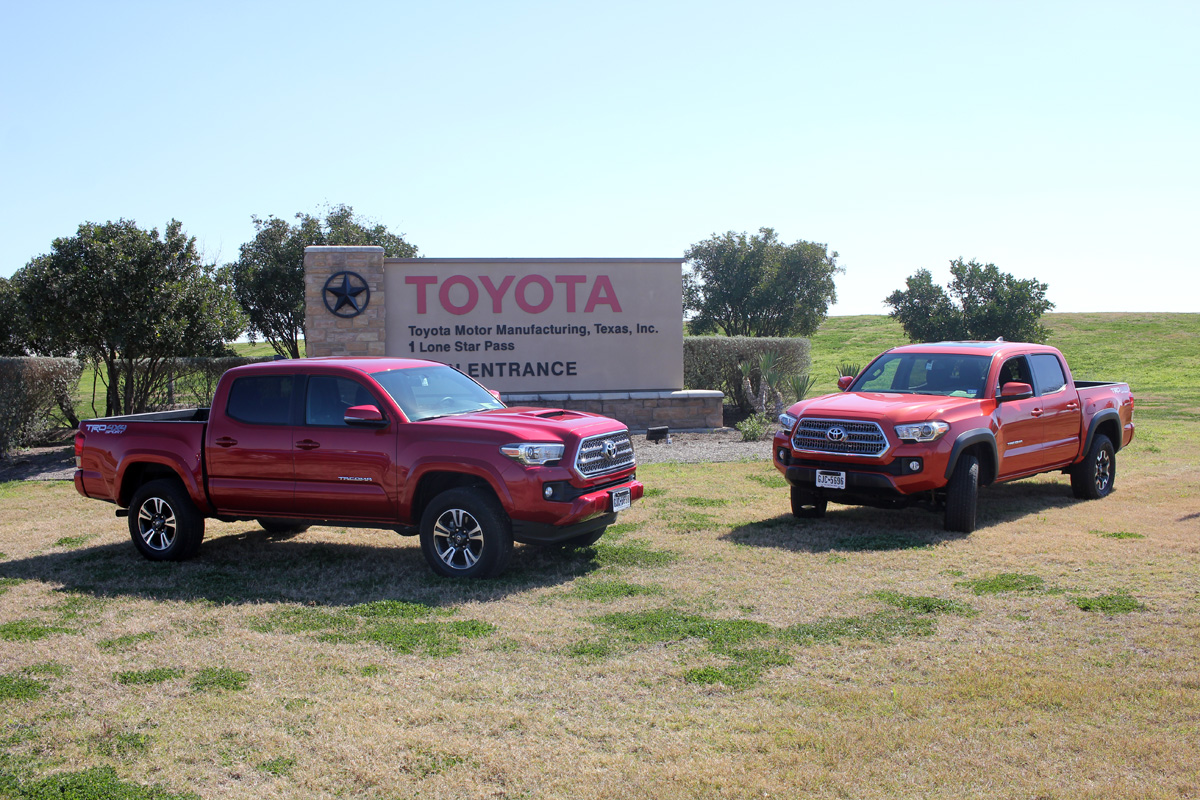 One of the cool things we did while in San Antonio was visit the Toyota Texas manufacturing and visitor education center, where we not only got to learn about the amazing history of Toyota and it's culture, but we also got to tour the 2.2 million square foot facility where over 200,000 Tundras and Tacomas are built each year!
Naturally, safety is of the utmost importance here, so that meant donning hard hats, steel toed shoes, safety vests, and googles. You see, unlike other plant tours that I have done where we watch the action from a safe distance above, on this tour we were right on the line, literally inches away from the trucks and workers. Let me tell you, it was a pretty surreal experience.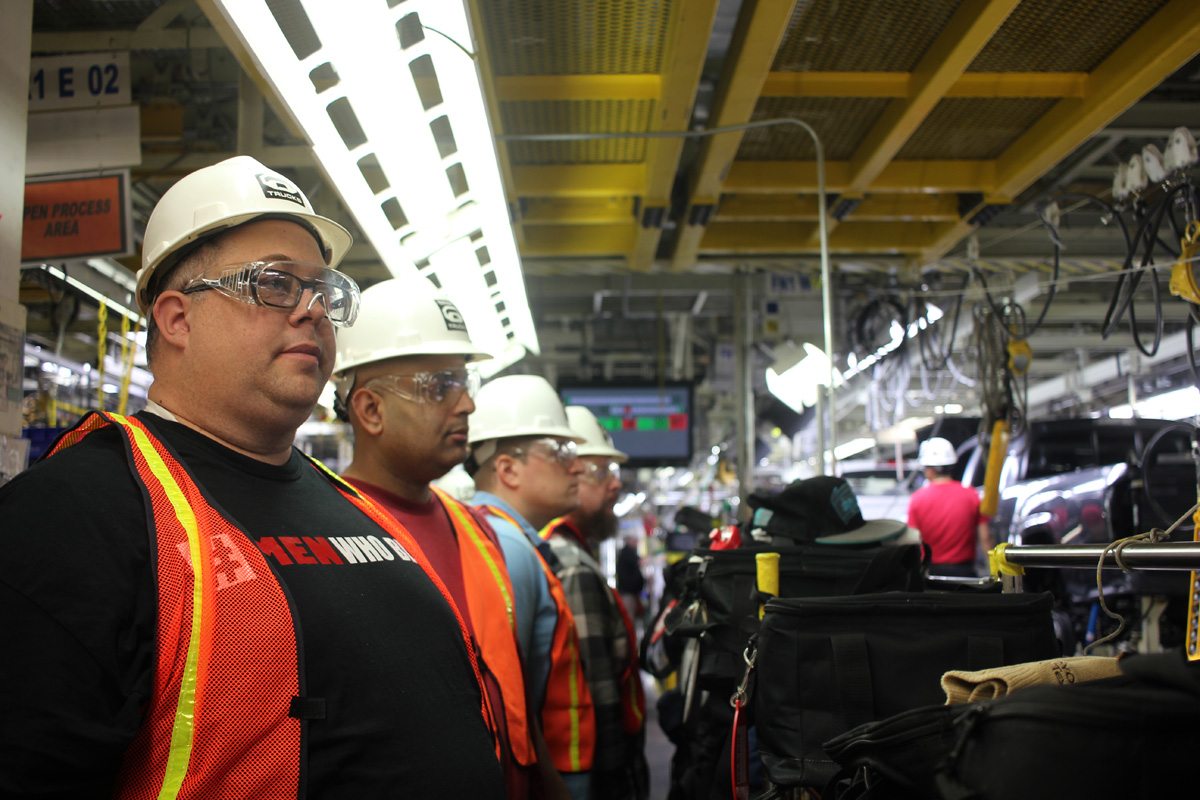 The tour takes you into the Body Weld Shop, where you can watch a team of computer-controlled robots use state-of-the-art technology to weld stamp steel pieces together. From there, you move into the Plastics Shop, where critical components, including the vehicle bumpers and instrument panels, are made. Afterwards, you see overhead conveyors transport the trucks from Paint to the Final Line in assembly.
Our guide pointed out the foundations of the world-renowned Toyota Productions System, and she gave us a lot of insight to the line side processes of the TMMTX team members. All of the people we met there were unbelievably friendly, and they clearly loved what they did there.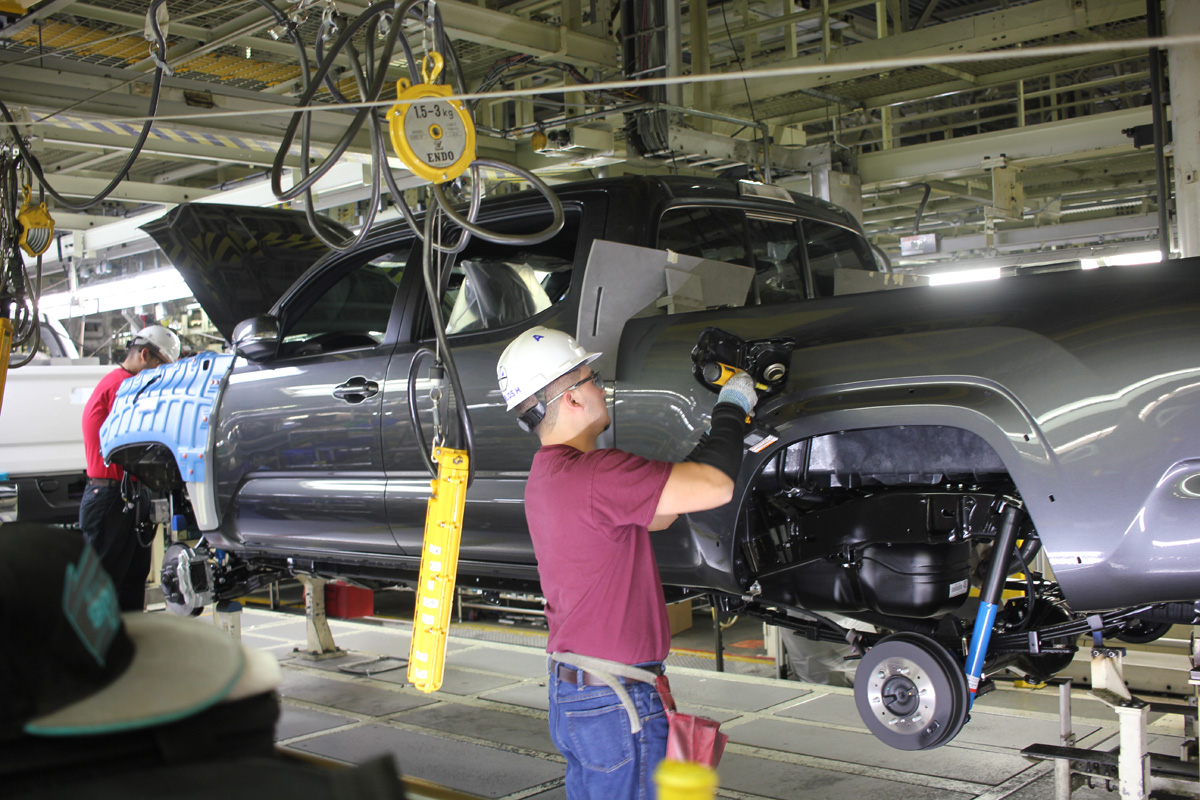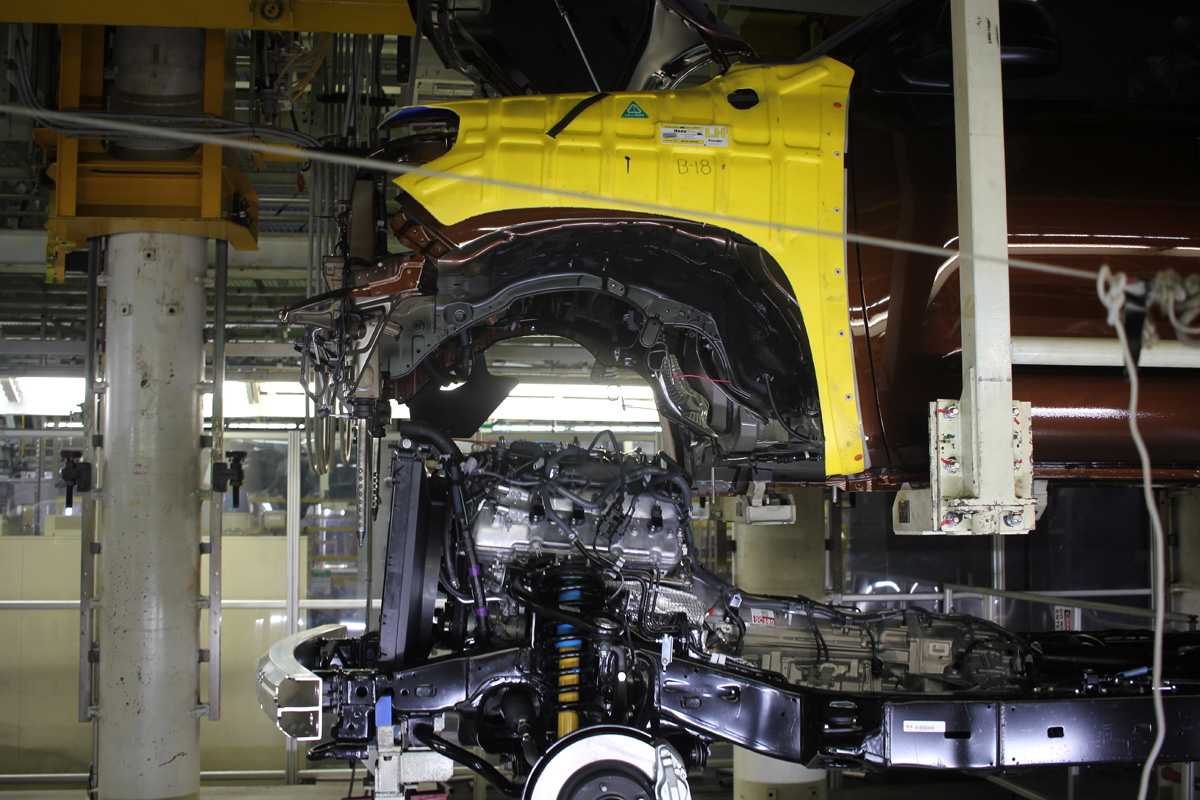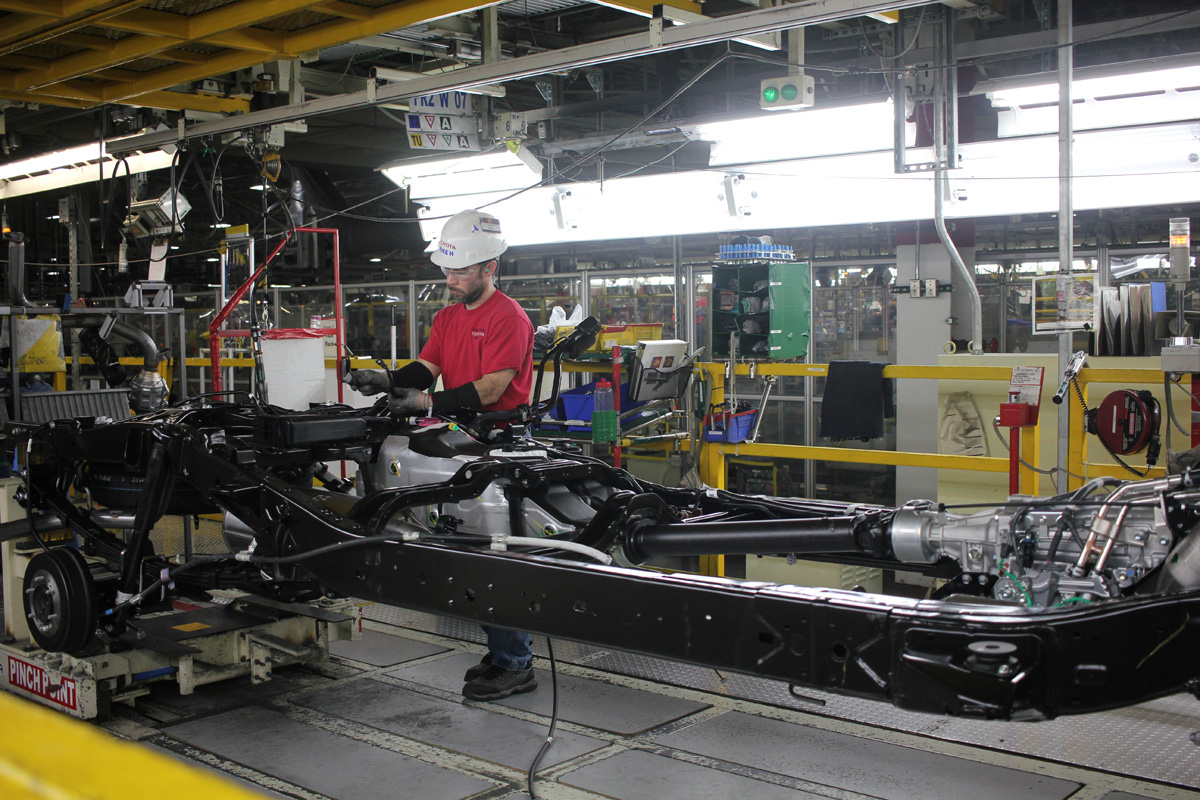 Seeing how these trucks are built was really impressive, to say the least. If you're into trucks and are passing through San Antonio, I highly recommend setting aside some time to check out Toyota Texas. We only spent a few hours there due to our action-packed schedule, but I could have spent all afternoon there..
Thanks to Toyota for hooking us up with this VIP experience, and for use of the trucks for the weekend. To learn more about the new Tacoma and the rest of the Toyota lineup, be sure to visit Toyota.com.
Check out more of our Texas mancation experiences at menwhoblog.com!