This Boba Fett Inspired Body Armor Is The Best Thing You'll See All Day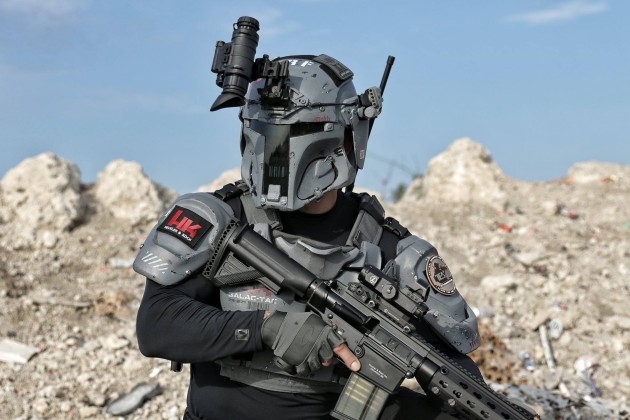 Have you ever wanted to dress like the most badass bounty hunter in the galaxy? Well here's your chance!
The Galac-Tac ballistic armor you see here is a collaboration between AR500 Armor, Heckler & Koch, and several other industry leaders who were inspired by the infamous Star Wars bounty hunter Boba Fett, and what can we say but "Shut up and take my money!"
The suit was designed by Ryan B. Flowers, an artist known in the airsoft circles for his custom Mandalorian armor. The Galac-Tac suit of armor comes with custom AR500 ballistic plates along with various other parts from companies who are part of the project. The set includes the helmet with the T-shaped visor, chest and shoulder armor, gauntlets, and a cod piece.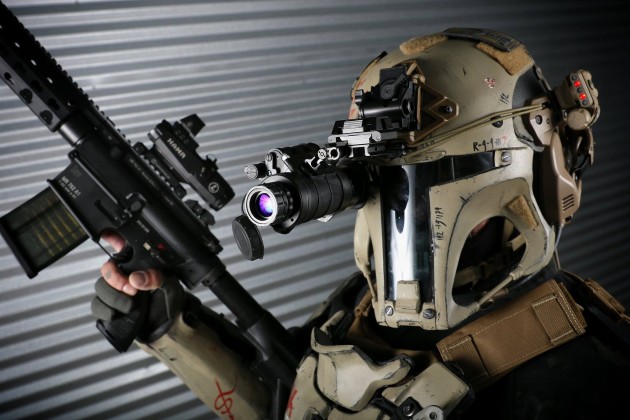 While there's no word yet on when the Galac-Tac armor will be available (or for how much), you can order a non-bulletproof airsoft variant of the armor for the low, low price of $325.
So what do you think, would you shell out some of your hard-earned money to buy this armor?