Tim Lake Seeks Justice For His Stolen Amazon Package
This guy is pure genius. Instead of crying about his stolen box, Tim Lake is using humor to make this video go viral, and no doubt increasing his chances of catching the Dog The Bounty Hunter look-alike. I'd fill a box full of cockroaches and leave it on my doorstep for the next person who thought about stealing my package.
The flyer he put together is an instant classic: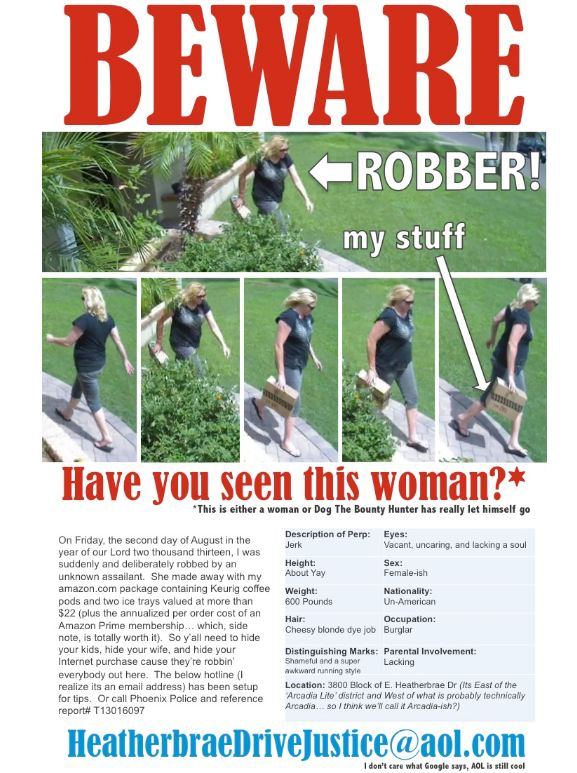 Updates to come if she ends up getting caught.