Today Is National Daiquiri Day!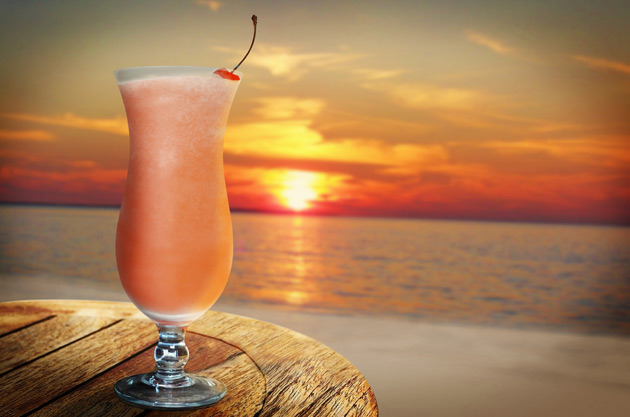 As the quintessential summer drink, the frozen daiquiri has long inspired feelings of seaside vacations and lounging by the pool. How else then would you expect to celebrate National Daiquiri Day today but with a cocktail that will add a bit of paradise to your weekend? Created by Cruzan Rum Master Mixologist Jesse Card, The Cruzan Sunset Daiquiri will take you to the beach – even if you can't get there yourself.
While the frozen daiquiri varies slightly from the original drink popularized by Ernest Hemingway, it still has the honor of being called the grandfather of all blended cocktail recipes, as the frozen daiquiri was first mentioned in a recipe book written by Fred Waring, the inventor of the blender.
Cruzan Rum's take on the classic frozen daiquiri includes smooth and full-bodied Cruzan Aged Dark Rum balanced with the sweet and tart flavors of passion fruit and fresh lemon.
Cruzan Sunset Daiquiri
Ingredients:
3 parts Cruzan Aged Dark Rum
2 parts Passion Fruit Syrup*
1/2 part Fresh Lemon Juice
1/4 part Grenadine
Add all ingredients to a blender with ice. Blend until smooth. Pour into a hurricane glass. Garnish drink with a Cherry.
Passion Fruit Syrup
Ingredients:
12 parts White Sugar
10 parts Water
8 Ripe Passion Fruits
Cut Passion Fruit in half and scoop out the juice, pulp & seeds into your sauce pot. Add the sugar and lightly muddle to combine. Add the water and stir cold, until sugar is mostly dissolved. Bring to a soft boil while stirring continuously then reduce to low heat for three minutes. Fine strain & chill.
Enjoy!