Tommy Bahama Celebrates National Relaxation Day on August 15th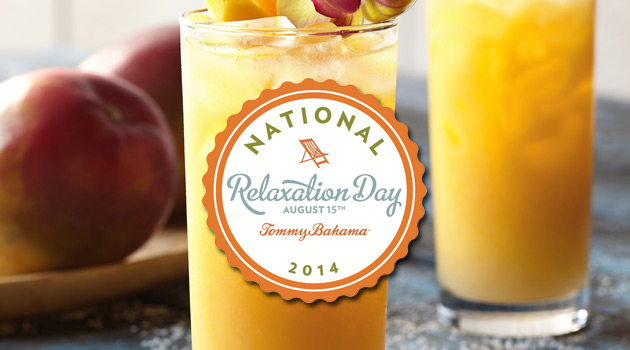 Tommy Bahama, the brand that launched twenty years ago with the mantra "Relax in Style," is celebrating National Relaxation Day on August 15th, in true island style. The company will mark the day with a variety of activities, including a cool new shave ice cocktail called the Tommy Bahama Chillax, a sweepstakes with the chance to win a private yacht trip for four in the British Virgin Islands, parties in all Tommy Bahama retail and restaurant locations across the country, and exciting brand events in NYC.
The nationwide celebration includes:
National Relaxation Day Cocktail: Tommy Bahama asks everyone to lift a glass and celebrate with the Tommy Bahama Chillax, an original shave ice cocktail. Unlike blended drinks that have a slushy texture, shave ice which originated in Hawaii, produces micro thin slices of ice. This snow-like texture captures the flavors and absorbs them rather than just surrounding the ice, making the first sip as tasty as the last. The Chillax tastes like a creamsicle, and features mango and vanilla rum, mango puree, cream of coconut and fresh squeezed orange juice.
Here's the recipe to make your very own Tommy Bahama Chillax: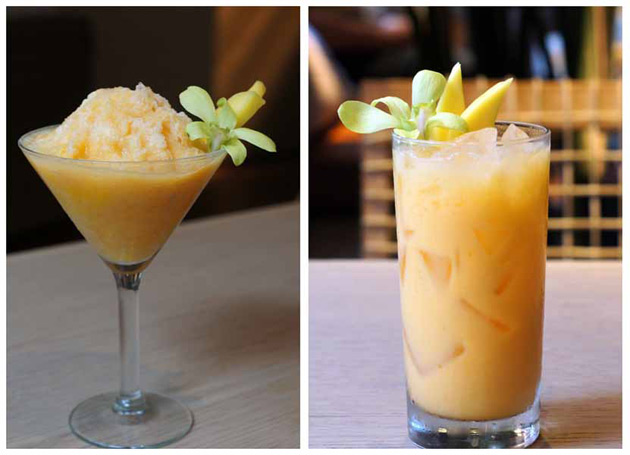 Ingredients:
1 Part Cruzan Mango Rum
1½ Parts Cruzan Vanilla Rum
1 Part Cream of Coconut
1 Part Mango Puree
1½ Parts Fresh Squeezed Orange Juice
Preparation:
Combine all ingredients in a mixing glass. Shake over ice. Strain over shaved or cubed ice.
New York City Events: Since most of us can't take the day off, Tommy Bahama will supply a small respite for New Yorkers to help them kick back and take it easy…even if it's only for a moment. In Bryant Park, there will be Tommy Bahama branded shave ice carts serving free cool, refreshing razor fine shavings of ice with a choice of mango or pineapple flavoring. There will also be relaxing at the MLB Fan Cave in Tommy Bahama beach chairs and umbrellas. Free frozen treats will be served to all MLB Fan Cave dwellers and audience. To finish off the day in the most exciting way…Tommy Bahama will ring the closing bell at the NYSE.
Sweepstakes: How'd you like to win a trip for four to the British Virgin Islands on a private yacht courtesy of MarineMax Vacations? The 6-night, 7-day package includes ship captain and crew, private chef and five star amenities. Airfare, travel-related insurance and taxes, all food and beverages, a Go Pro camera, and four $1,000 Tommy Bahama Gift Cards are all included for a total value of over $25,000.
Tommy Bahama Store & Restaurant Parties: All 14 Tommy Bahama Restaurant & Bar locations will be serving the Tommy Bahama Chillax on National Relaxation Day, August 15th, along with specially created Tommy Bahama island appetizers for a pleasurable taste sensation from 4-6 pm. Meanwhile, all Tommy Bahama stores will be a relaxation destination with live music, refreshments, and massages.
Tommy Bahama is passionate about the one thing everyone can agree on – the right to relax! With a global presence featuring everything from men's and women's sportswear and accessories to furniture, home décor and restaurants, Tommy Bahama delivers the message to "Relax in Style" all year long!