Tommy Bahama Announces New Co-Branded Collection of NFL Apparel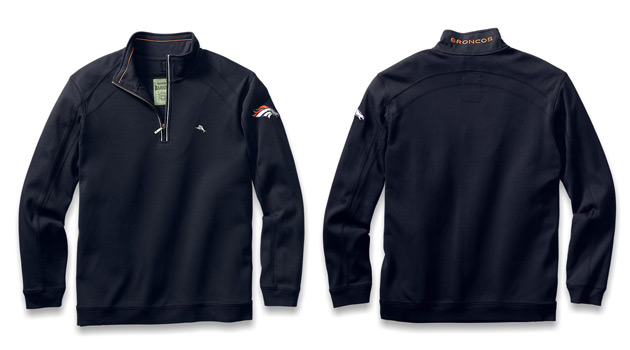 When most people think of Tommy Bahama, they think of silk shirts and pants. But the brand has branched out into other niches over the years, including footwear, home goods, liquor, and even restaurants. And now they've inked a multi-year deal with the National Football League to custom design apparel for the brand.
Tommy Bahama's CEO Terry Pillow talked about the collaboration:
Tommy Bahama is proud to be teaming up with the National Football League. The NFL has a long standing tradition of excellence and a commitment to football fans worldwide. We're honored to join with the NFL in offering a new line of football-inspired lifestyle apparel that has been designed to connect football fans with their favorite teams and with our brand of relaxed sophisticated apparel.
Tommy Bahama's first licensed collaboration with the NFL is a co-branded collection of premium sportswear for men, available in two custom designed styles featuring select NFL teams. The featured teams include the Chicago Bears, Denver Broncos, Indianapolis Colts, New England Patriots, New York Giants, Pittsburgh Steelers, San Francisco 49ers, and the Seattle Seahawks.
The first style is a half-zip pullover that highlights the NFL team logo on the left sleeve and back collar and retails for $148. The second style is a full-zip team jacket with the NFL team logo and trim on the inside neck and a large team logo on the back. The full-zip jacket is made of a luxurious, high tech Italian wool/nylon fabric and retails for $295 – it's lightweight but heat insulating and incorporates stretch for comfort.
These special Tommy Bahama NFL team items are available just in time for holiday shopping and to show off team spirit. The pieces can be purchased online now at www.tommybahama.com and at select Tommy Bahama retail locations.