Stantt Says "F U" To Standard Sizes, Gives Perfect Fitting Shirts in 3 Clicks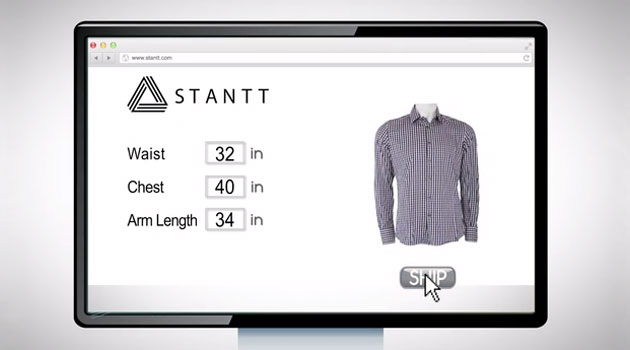 Stantt is a new men's brand that wants to challenge the industry's standard approach to off the rack sizing by putting an end to Small, Medium and Large, as their research shows that the standard clothing sizes only fit 15% of men off-the-rack!
Up until now, your choices were few – Either deal with ill-fitting shirts, or spend an arm and a leg for custom tailored shirts. But thanks to Stantt, you now have a third option.
Stantt has created a new, patent-pending approach to sizing that will reinvent how men shop for clothes in the future, using nearly 200,000 measurements from body scans of guys. A customer simply enters three measurements (chest, waist and arm length), and an algorithm matches him to the one of over 50 sizes created from 3D body scan data that's tailored to fit their build.
The following video shows you how it works:

Stantt launched a campaign on Kickstarter to get started, and it's been a HUGE success, already at 6x it's crowd-funding goal, taking orders from men all over the world who are tired of ill-fitting shirts.
There are only a few days left in the campaign, so if you want to get one at 20% off retail, then you'd better head over and make your pledge before it's too late. Shipping is set for May 2014.