Celebrate National Rum Day With These Great Cocktails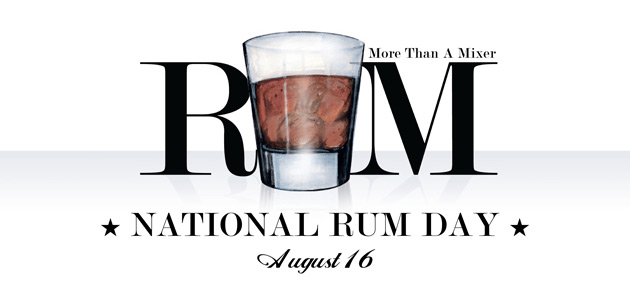 Tomorrow marks one of my favorite holidays of the year. Not Labor Day, that's still a few weeks away.. I'm talking about National Rum Day, which just happens to fall on a Friday this year. TGIF indeed!
What's not to love about a day dedicated to rum?! Whether you're enjoying the Caribbean spirit in a punch, on the rocks or as the key ingredient in an iced tea cocktail, rum is the perfect go-to drink as the summer months wind down.
Here are some delicious cocktail recipes we thought you might enjoy while celebrating National Rum Day:
Port Royal Punch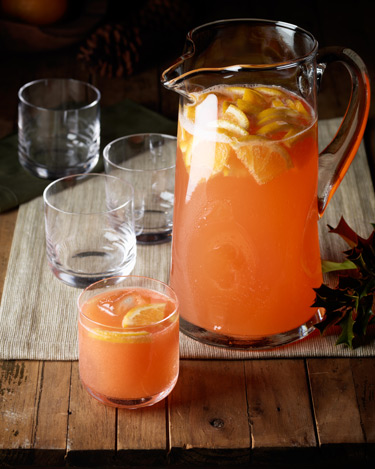 Ingredients:
2 46-oz. cans of pineapple juice
3 cups mango juice
1 750 mL bottle of Captain Morgan Original Spiced Rum
4.5 oz. grenadine
3 oranges sliced thinly and quartered
3 cans of Sprite for fizz
Preparation:
In a punch bowl or large serving vessel, add the above ingredients and stir. Serve over ice in a punch glass or glass of your choosing. (Serves 25)

Black & Ginger Tea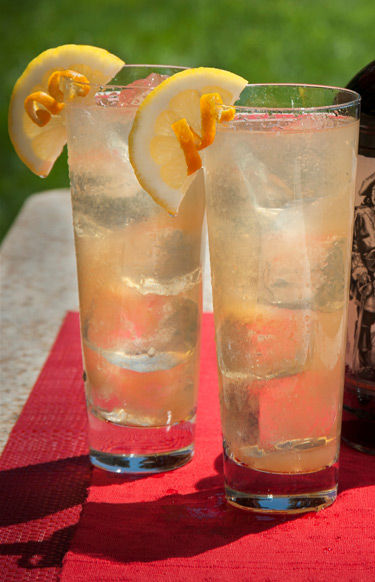 Ingredients:
3 oz. Ginger Tisane (tea base)
1 oz. Captain Morgan Black Spiced Rum
1 Tablespoon agave nectar (or sweetener of choice)
1/4 oz. lemon juice
Preparation:
Brew tea base or tea bag in 6-8 oz. of water. Brew hot for four minutes and flash-chill, or cold for one hour. Shake with Captain Morgan Black Spiced Rum, sweetener and lemon juice, and pour into rocks glass over ice. Created by Owl's Brew.

Captain's Invasion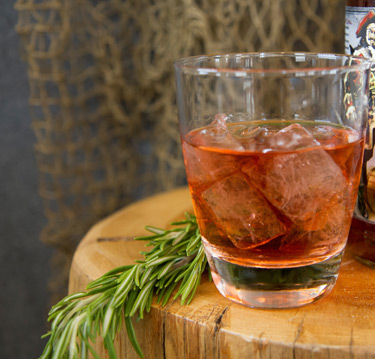 Ingredients:
1 ¼ oz. Captain Morgan Sherry Oak Finish Spiced Rum
¼ oz. Grand Marnier® Liqueur
¾ oz. lime juice
2 dashes of bitters
Preparation:
Add all ingredients to an ice-filled rocks glass. Stir to blend and garnish with lime wedge. Created by Owl's Brew.

Cruzan Pineapple Passion

Ingredients:
2 parts Cruzan Passion Fruit Rum
2 parts Pineapple Juice
1 part Lime Juice
1/2 part Honey Syrup
2 Pineapple Chunks
Fresh grated Cinnamon
Preparation:
Combine all ingredients in a blender with 1 cup of ice and blend for 20 seconds. Pour into a cored pineapple and garnish with fresh mint.
Note: Slice the top of the pineapple off a half-inch from the top. Core the inside of the pineapple. Don't have a pineapple corer handy? Core your pineapple with an ice cream scoop! Make sure you don't scoop all the way to the skin or your pineapple will leak.