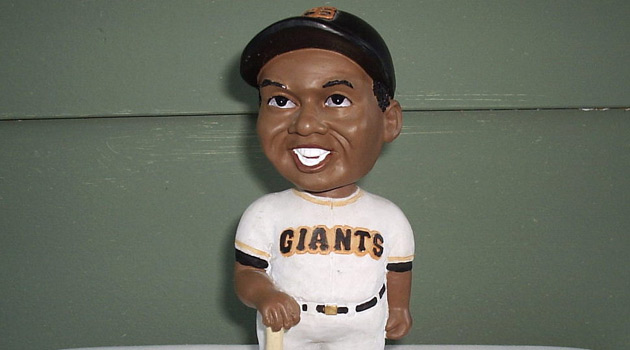 Bobblehead dolls have become valuable and sought-after items in the collecting world. On any given day, there are thousands of bobbleheads for sale on the many auction websites that permeate the Internet. Bobbleheads have become synonymous with Major League Baseball. The MLB has successfully used bobbleheads as a giveaway for the past 15 years.
Here are some of the best and most desired MLB bobbleheads.
Cal Ripken, Jr.
For the 2001 MLB All-Star game, there was a special edition bobblehead created for Baltimore Orioles Hall of Famer, Cal Ripken, Jr. This is the most valuable and popular of all the bobbleheads that have depicted Ripken. The main reason this doll has become more sought after than his other dolls is that this one is numbered.
Roger Maris
The slugger who bashed 61 homers in 1961 has a popular bobblehead among collectors. The bobblehead of Maris from the 1960s has been a hot item for many years. Because bobblehead dolls were not considered a collectible when this one was originally produced, there are not a large number of them in existence. This makes it all the more attractive to collectors.
Willie Mays
Generally regarded as the best all-around baseball player in history, Willie Mays was depicted in a 1962 bobblehead that has become a legendary item in the bobblehead community. Significant value is added to this bobblehead if it comes with a white base. This is true for all 1960s bobbleheads.
Mickey Mantle
The legendary baseball icon Mickey Mantle was featured in a series of bobbleheads that were produced in 1961-1963. These are easily some of the most sought-after baseball bobbleheads of all time. Having a box for older bobblehead dolls can make the value skyrocket. This is because there are not many of the boxes still around.
Ichiro Suzuki
Japanese baseball icon Ichiro Suzuki burst onto the MLB scene in 2001 with a flurry, winning both the MVP and Rookie of the Year awards. That same year, Ichiro was depicted on a limited edition All-Star bobbehead. The bobblehead of the former Seattle Mariners star is more valuable if it is a first edition.
Barry Bonds
In 2001, Barry Bonds of the San Francisco Giants hit a record 73 home runs in one season. This is a record that still stands today. To commemorate that spectacular feat, the Giants produced a special limited edition bobblehead of Bonds. This is the hardest to find and most valuable of all bobbleheads that depict Bonds.
Randy Johnson
The pitcher with more strikeouts than any other left-handed pitcher in history was depicted on a bobblehead in 2002. This particular one has become popular because of its accurate likeness of Johnson's trademark mullet hairstyle. Collectors feel it captures the essence of what Johnson was all about.
Hank Aaron
The legendary Braves player who hit 755 career homers was immortalized in a bobblehead that was produced in 2003. He is wearing a classic Braves uniform that imitates the style he actually wore as a player.
Shoeless Joe Jackson
The controversial Jackson is one of the greatest hitters in the history of baseball. In 2003, 1000 bobbleheads were given away at a Chicago White Sox game. They feature Jackson in the classic White Sox uniform he played in 100 years ago.
Ivan Rodriguez
In 2004, while playing for the Detroit Tigers, Ivan "Pudge" Rodriguez was depicted on a bobblehead that features an uncanny resemblance to him. The greatest catcher of his generation would be proud.
Terrence Chesterfield writes on a variety of topics which pertain to the sport of baseball. He is a big collector of custom made bobbleheads of MLB stars. To view custom bobble heads click here.