What's On Your Automotive Bucket List?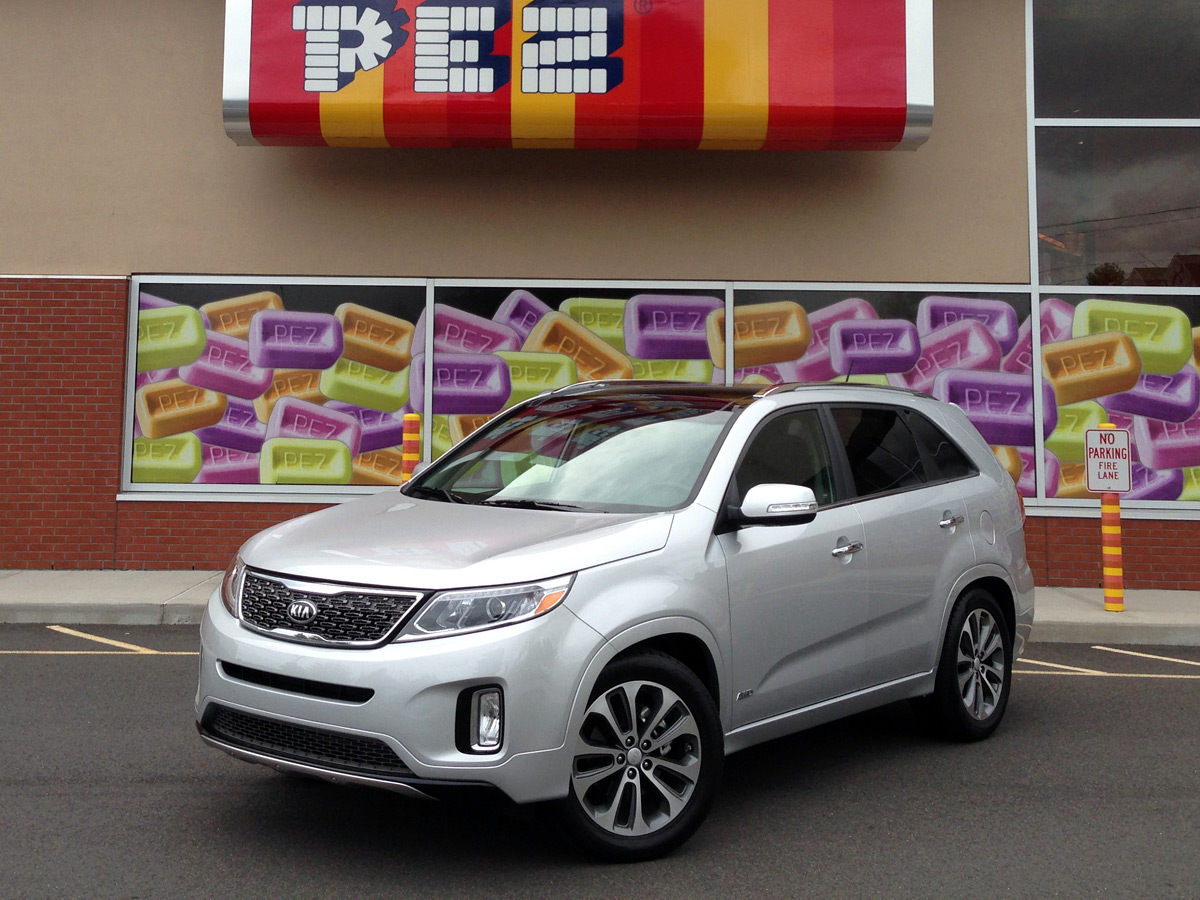 Growing up, I couldn't wait to get my license and head out on the open road in search of adventure. And that is exactly what my friends and I did during our college years, heading out on random road trips and making memories that would last a lifetime.
One New Year's Eve, we decided to drive up to New York City so that we could watch the ball drop. The only problem? We had no plans, or even any idea how to get there. So we bought a map from a gas station (this was in the days before Google Maps) and plotted out a route. We got there just in the nick of time, and it was a pretty amazing (and cold) experience that we still reminisce about to this day!
Sadly, after college, it became harder and harder to round everyone up for one of our epic road trips. "I have to work." "I'm spending the weekend with my girlfriend." "Gas is expensive, I can't afford it."
And I understood where they were coming from. My first job was at a startup dot-com where I worked 60-70 hours a week, and all I wanted to do in my off time was rest. But the travel bug never left me, and I made sure to set aside some time each summer for just that.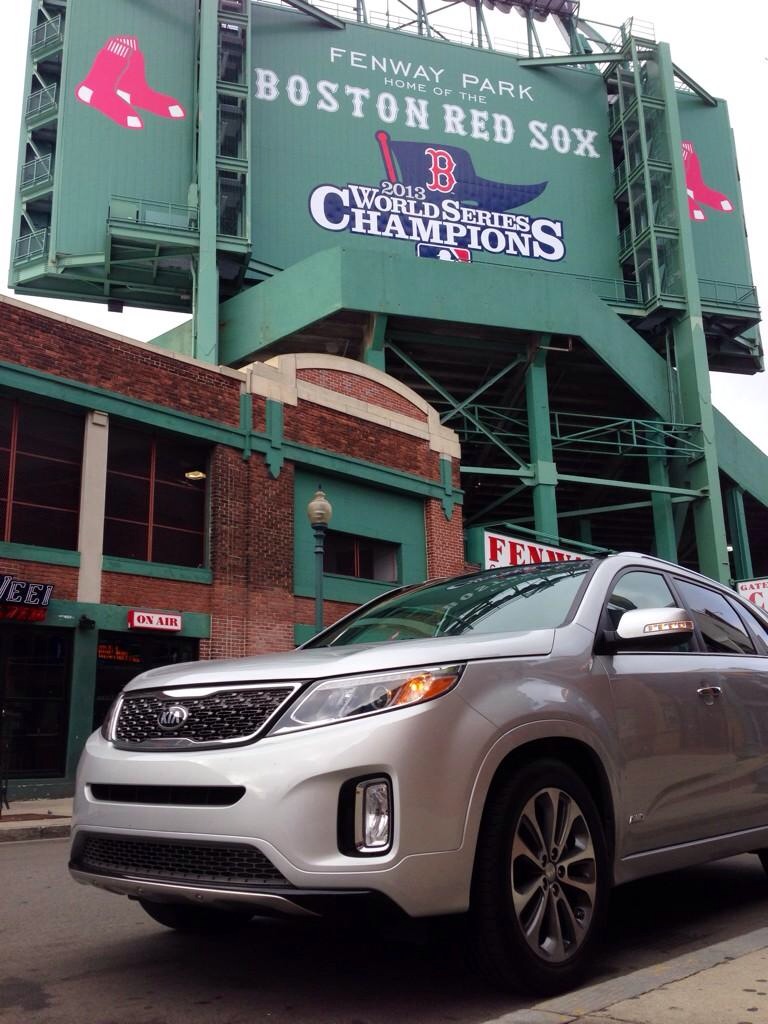 A few years ago, my buddy Phil and I decided to check off a few items from our bucket lists and embark on a baseball road trip, hitting up five baseball parks in five days. We drove from Boston to NYC to Philadelphia to Maryland, taking in the sights along the way, meeting up with old friends, sampling the local cuisine, and of course taking in the games from some of baseball's most iconic venues.
Our baseball road trip started in Boston, a town I have always wanted to visit. We went downtown and took a Boston Massacre tour, ate delicious lobster rolls at Top of the Hub, watch the Red Sox win at Fenway Park, and wrapped things up with burgers at Wahlburgers, where I got to meet chef Paul Wahlberg!
The next day, we jumped onto 95 and plotted a course for New York City, as we were heading to a Yankees game that night. We met up with some friends at a historic bar down the street from the stadium, got some grub, and then made our way into Yankee Stadium. This place couldn't be more different than Fenway, but it was cool in its own right. The museum inside the stadium is a hidden gem, and it's a must-see for any die-hard Yankees fan!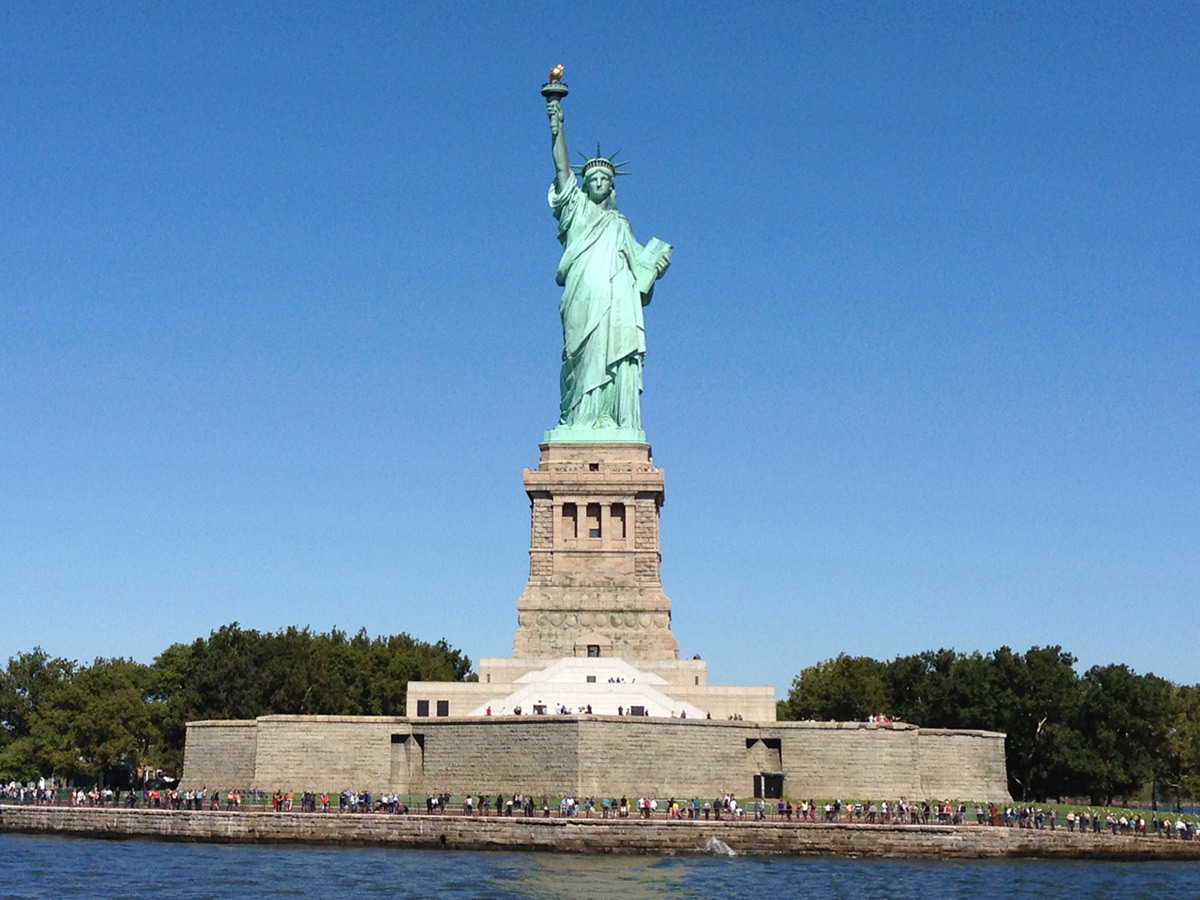 The following morning, we got up bright and early for a 2.5 hour "Best of NYC Cruise", where we got to take in the sights (Empire State Building, Freedom Tower, Ellis Island, Statue of Liberty, Brooklyn Bridge, United Nations, Yankee Stadium) from a unique perspective, while learning some great history as well. We also had time to visit the Top of the Rock (AMAZING views of the city, so much better than the Empire State Building) and MOMA, before heading down to Citi Field for some tailgating before the Mets game.
We packed up the truck the next morning and made our way towards Philadelphia. Since we were passing through Hoboken, I convinced Phil to make a quick pit stop so I could get some treats from Carlo's Bakery (the famous Cake Boss shop). Unfortunately, the lines were crazy long, and after waiting for about 35-40 minutes, we decided to cut our losses and move on. While it was cool seeing the shop in real life, I really wanted to try the crumb cake that they're famous for..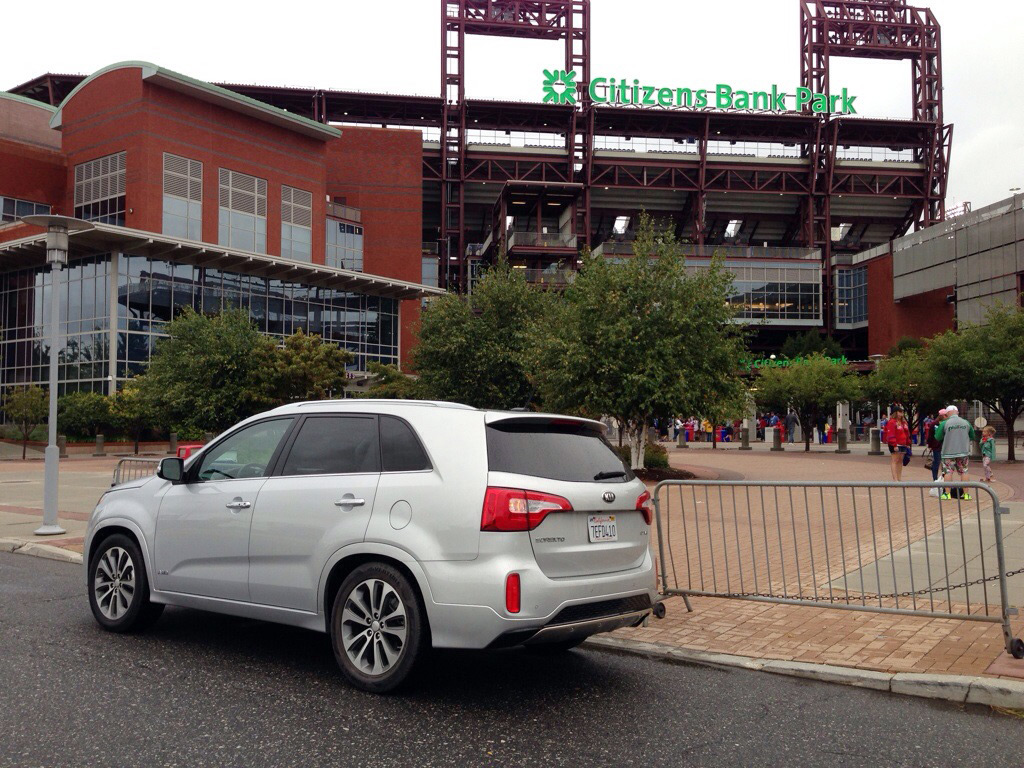 We managed to score some sweet Hall of Fame section seats on StubHub, giving us an amazing view of all the action, and an awning just in case the rain decided to come back (thankfully it didn't). Since we were in Philly, I had to order a cheesesteak. It wasn't quite up to the level of Pats or Geno's, but it still hit the spot.
The next morning, we made our way down to Baltimore to watch the Orioles play at Camden Yards. Since this was a night game, we had a bit of free time, so we hit up the Baltimore Star Spangled 200th Anniversary celebration at Inner Harbor. Tall ships, festival food, and an air show by the Blue Angels, it was awesome. The Orioles defeating the Yanks that night was a great way to end this epic baseball road trip.
With that, our 1000-mile road trip came to a close. Thankfully, we did not have any car issues along the way, but it was nice knowing that Esurance was there for us if we got into a fender bender or needed emergency roadside assistance. If you want that piece of mind on your next road trip, visit Esurance.com to learn more.
From quote to claim, Esurance is working to help you make smarter, more efficient choices with your home and auto insurance. Using state-of-the-art technology, they offer a seamless online and mobile experience along with intuitive tools that help take the hassle out of insurance.
Disclosure: This post is sponsored by Esurance, but all opinions are my own.