Tough Mudder Unveils Some Crazy New Obstacles For 2015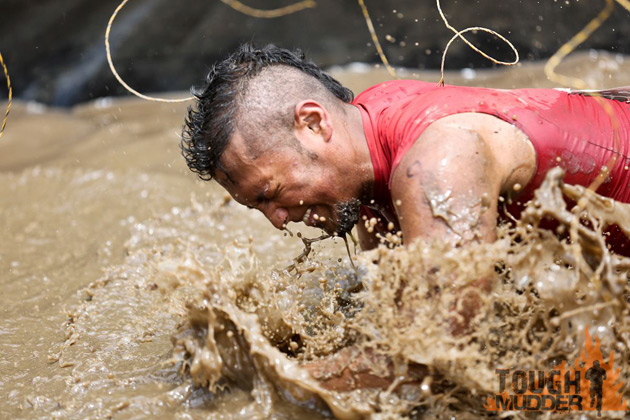 Since 2010, Tough Mudder has put participants to the test in 10-12 mile long military-style obstacle courses that are designed to test your all around strength, stamina, mental grit and camaraderie. And naturally, plenty of mud. For 2015, Tough Mudder takes things to the next level, with a number of new obstacles, redesigned and re-imagined by Tough Mudder's obstacle engineers, and with input of actual Tough Mudder participants.
We spoke with Tough Mudder's head obstacle designer Nolan Kombol this morning to learn more about the all-new obstacles and challenges that are in store for participants in 2015. And let me tell you guys, it sounds pretty crazy.. And awesome.. But mostly crazy.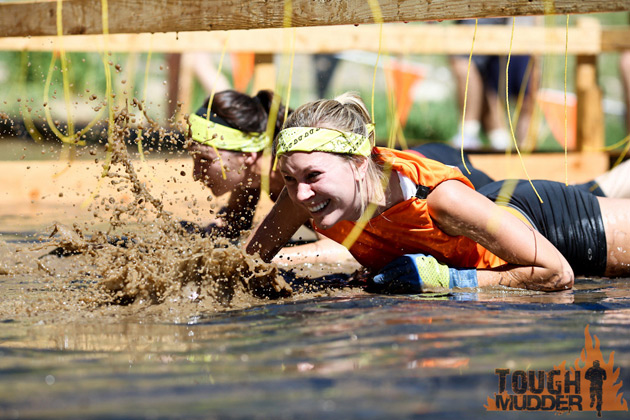 While the tried and true Tough Mudder formula hasn't changed for 2015 (it's still a 10+ mile course littered with world-class obstacles designed to test both physical and mental strength), 22 obstacles have received updates, essentially changing the challenges without making it more difficult. Many of these new challenges are teamwork focused, and you should be prepared to "expect the unexpected."
Some of Tough Mudder's new and re-imagined obstacles include the Arctic Enema 2.0, Liberator, Hold Your Wood, King Of The Swingers, Everest 2.0, Cry Baby, Hangover, Funky Monkey, Ring of Fire, and Human Hamster Wheel. You can see the full list of obstacles and descriptions here.
Two of the new obstacles that really have people talking are Cry Baby (where you crawl through an enclosed structure filled with a safe tear gas-like substance that's littered with hazards along the way) and Ring of Fire (where you climb up a 25-foot scaffold structure, latch onto a fireman's pole and plummet through a giant ring of fire and into an awaiting tank of water).
With the most innovative courses, over 1.5 million participants worldwide to date, and over $6.5 million raised for the Wounded Warrior Project, Tough Mudder is the premier adventure challenge series in the world.
Join this elite club, and redefine obstacles, redefine fun, and redefine your year.