Upcoming Game 'Bound By Flame' Gets A Release Date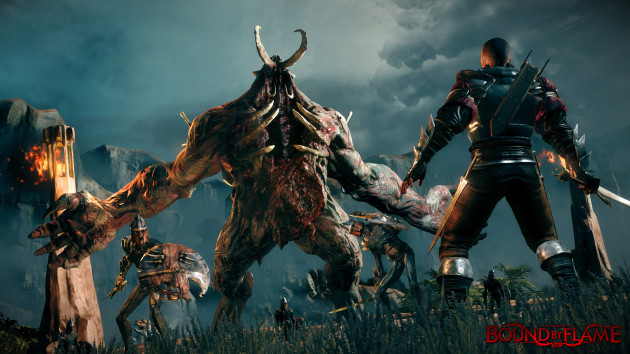 I do enjoy a good action-filled RPG. From games like Fallout and Elder Scrolls, there are few things better than being given lots of weapons and abilities and told to have fun in a huge sandbox. So that's why I have been anxiously awaiting the release of Bound By Flame.
It's now got an official release date of May 9th. The game will be available on PS3, PS4, XBox 360 and PC.
One of Bound By Flame's big features is a huge and varied beastiary. More monsters to kill means more fun, and less time looking at the same old faces slaughter after slaughter. All the battles are real-time, like you get with games like Skyrim, but thanks to a huge collection of enemy abilities, player equipment and skills, each battle is fun, dynamic and requires tactical skill.
If you're on the fence about the game, check out this quick trailer:

If that still hasn't changed your mind, peruse through these new screenshots from the game below: