Vintage Video Game Blinds Help Keep Your Bachelor Pad Looking Geek Chic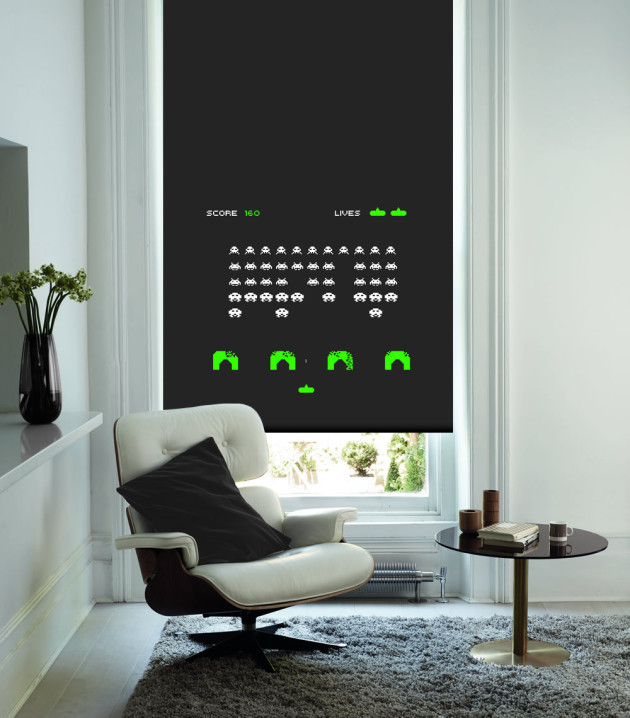 If you're a fan of classic arcade games, an old school gamer or just love that geeky pixel look, you're going to love this new collection of digitally printed roller blinds created by the team at English Blinds, which offers a great way to add some retro gaming fun to your bachelor pad.
These retro chic blinds pay homage to classic games of the late 70's and early 80's such as Space Invaders and Pac Man and are perfect to give your pad that 8-bit look. With a choice of alien characters and classic game action, dressing up your windows has never been some much fun!
Prices will start from $140, and they should be available for purchase shortly.