Waiting for Lightning / iTunes GC Giveaway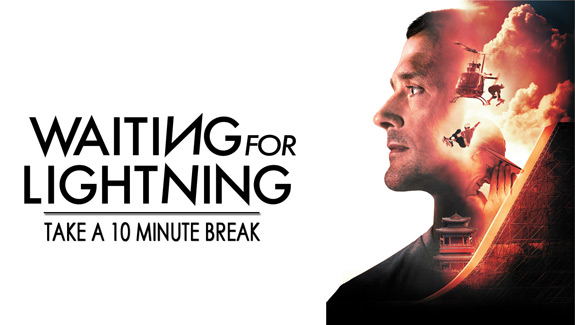 Waiting for Lightning is the inspirational story of visionary skateboarder Danny Way. The film follows the journey of a young boy from a broken home in Vista, CA, whose passion for skateboarding would one day bring him fame and a lifetime of accomplishments. Way's drive has no limits as exemplified by his creation captured on screen, a ramp of prodigious and dangerous proportions, across many cultural and ideological boundaries to attempt the impossible: jump China's Great Wall on a skateboard.
It's a film about how much abuse the body can sustain, how deep you have to dig to survive the challenges life presents, and how high and far dreams can fly. Danny Way has not only proven himself to be an incredibly talented skateboarder but he's also the sport's greatest innovator. In his quest for greatness, Danny Way continues to shape the very sport which helped save his own life.
Rob Dyrdek, Travis Pastrana, Laird Hamilton, Tony Hawk, Paul Rodriguez Jr, and many others are also featured in the movie. So whether you're a Danny Way fan, or a skateboarding fan in general, you're sure to enjoy Waiting For Lightning.
Waiting For Lightning is currently out in theaters, on demand, and on iTunes.
To celebrate the release of Waiting For Lightning, we're giving away five $15 iTunes gift cards, which you can use to rent the movie, download music, or spend any other way you see fit.
To enter, simply leave a comment below telling us who your favorite skateboarder is. We'll pick five winners at random on Friday December 21st at 12:00pm EST.
Good luck!