Why I'm Most Excited To Visit Alaska Again
Over the past decade with Guys Gab, I have been fortunate enough to travel the world and see the sights. And while it's hard to pick out a favorite destination, Alaska is definitely at the top of that list, as its absolutely beautiful, with stunning landscapes, incredible wildlife, delicious food, and cool adventures that you'd be hard-pressed to find anywhere else. On my last trip, I only began to scratch the surface of this wonderous state, so I can't wait to go back and spend some more time there.
This month, we're kicking off a monthly series of blog posts to help highlight and support the Alaska Tourism destinations that we love with conversations about all things Alaska, featuring some of our favorite blogger/influencer friends who also share my passion for this state. We'll be doing a monthly series of blog and social posts, giveaways (like the one at the bottom of this post), and live stream shows talking about different aspects of visiting Alaska. 
Alaska represents different things to different people. It's a land of spiritual wonder filled with exotic animals and indigenous traditions, rituals, and wisdom that can be experienced first-hand if you are willing to listen, watch and explore. Whether you have a singular goal – to see whales, walk on a glacier, see a grizzly bear, explore art created by First Nations peoples such as jewelry and totem poles, or you just simply want to relax with a cup of coffee and forget about work … THIS is the place to do it!
Some of our upcoming topics include:
March: How To Get The Most Out Of An Alaska Cruise
April: What Are Some Great Ways To Explore Alaska's Indigenous Culture?
May: Let's Talk About Natural Adventures In Alaska
This month though, we're going to be talking about what makes us most excited to talk about Alaska. Some of us have visited recently, while others have only explored the state virtually by watching the adventures of others. Collectively though, we all want to support the state's tourism efforts to recover from the challenges faced over the past years.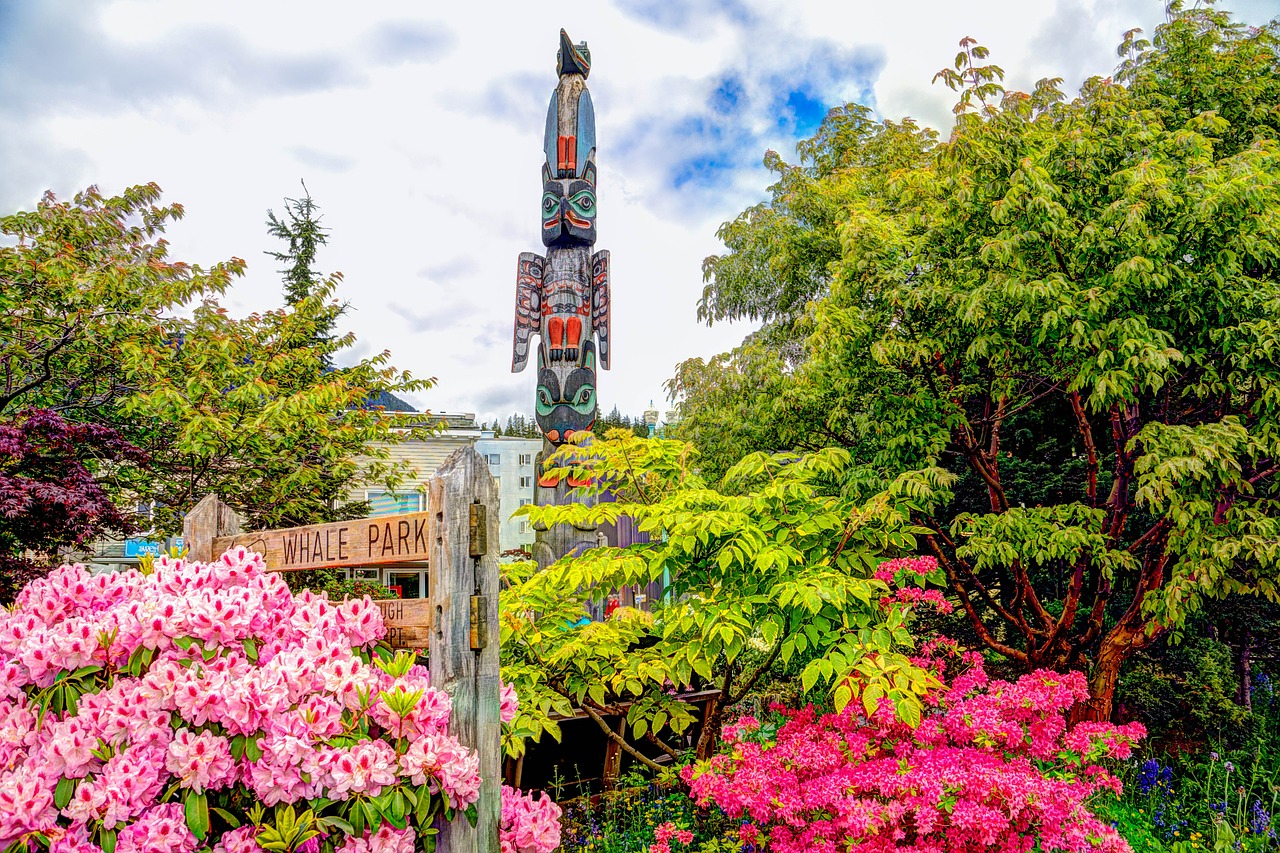 Exploring Cultures And New Experiences In Alaska 
Many people visit Alaska just to see beautiful landscapes and amazing creatures but Alaska also represents an opportunity to go deeper. There are tales of pioneers and indigineous communities that are more than just folklore, they are real people doing real things here. While most parts of the United States have relegated these sorta things to reservations and entertainment reflecting a fantasy of what life might have been like in the past … in Alaska it is authentic.
Places like Icy Strait Point are more than just fun places to stop on a cruise vacation and eat some crab and salmon while watching whales and going on a hike hoping to see bears. They are cultural embassies too. Not a people who live in history books but, a vibrant and hospitable community eager to share their culture with guests. Even towns like Skagway – though clearly recreating 1890's boom times for happy tourists – represent the very real and very current spirit of Alaska as a place where you can come and strike it rich if you have a bit of luck, make sacrifices and work really hard.
So for me taking a trip to Alaska is an opportunity to think about possibilities and try, do, taste, see new things that you just can't do anywhere else on Earth.
Submitted by James from ManTripping.com
Exploring Alaska by Land and Sea
Alaska is one of the top destinations on our bucket list that we haven't had the chance to visit yet. We had booked an Alaskan Cruise in 2020 for our 25th Wedding Anniversary that was canceled due to covid and we are ready to make that trip happen. We are huge nature lovers so being able to see Alaska by land and sea is something we are most excited about. 
We feel this is the best option to see both Alaskan wildlife as well as beautiful glaciers up close. Orca and whale watching at Glacier Bay, seeing brown bears and moose in their natural habitats, exploring Denali Park, kayaking next to glaciers and riding the White Pass & Yukon Route Railroad are all on our must do list for Alaska. We are so ready to visit the "Last Frontier".
Submitted by Daniel and Melissa from RoamingMyPlanet.com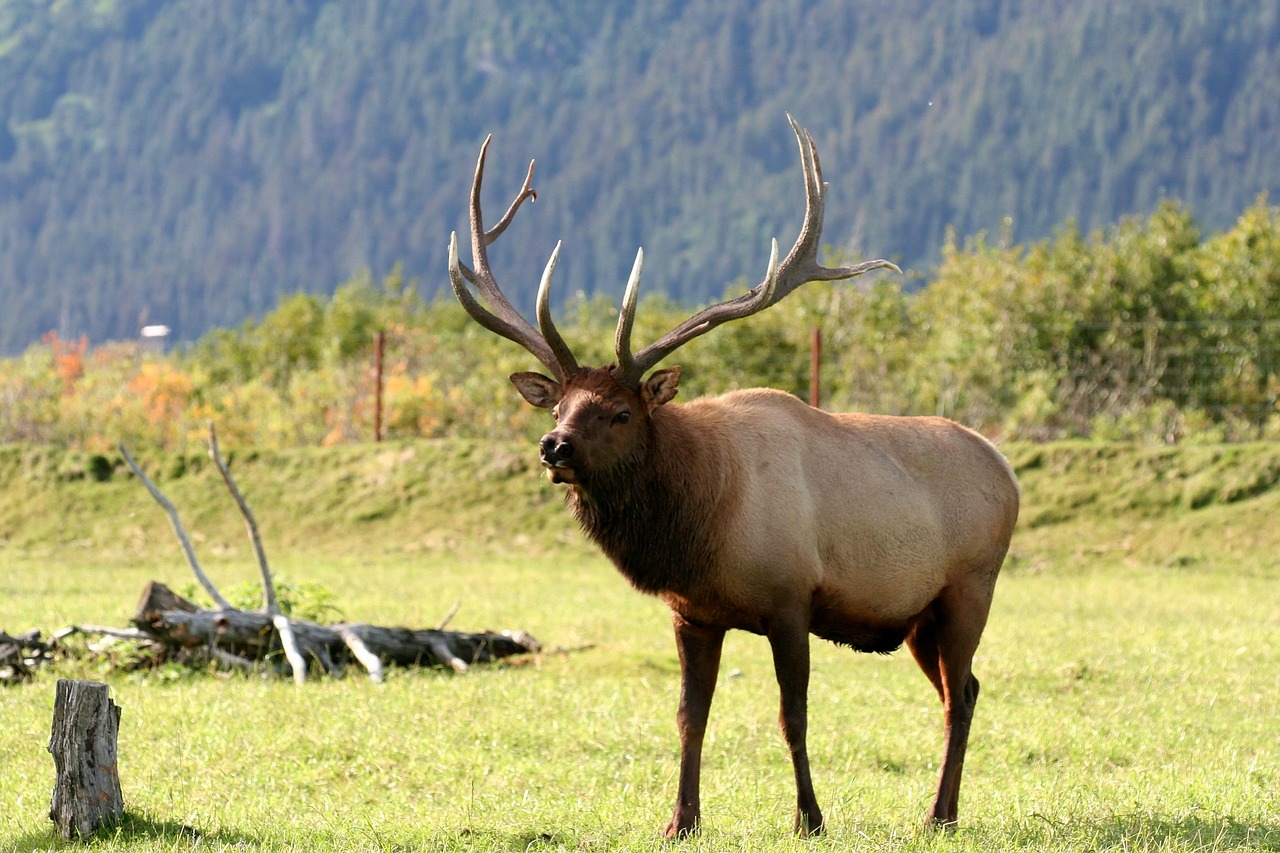 Up Close And Personal With Alaskan Native Wildlife
Alaska has always been a bucket list destination for me, and in September 2021 I made my first trip there. I road tripped through Anchorage, Palmer, and Seward. The thing that excites me most when talking about this trip or any Alaska vacation is getting outdoors to view Alaskan native wildlife in their natural habitat. Plus the landscapes where these animals roam is simply breathtaking.
Most Alaskan visitors hope to see the Alaskan Big 5 land animals – bears, moose, Dahl sheep, caribou, and wolves. Then there is the sea and marine life.  I can't express just how thrilling it is to take a Resurrection Bay Cruise and see an orca surface just off the bow, watch a moose and her calf grazing just off a bike path, reel in trout on the Kenai River, or watch brown bears fish for salmon in a stream.
Submitted by Nicky from LittleFamilyAdventure.com 
A Jaw-Dropping State Like No Other
Back in 2009, I did my first Alaskan cruise, my interest piqued after watching way too many episodes of Deadliest Catch and Ice Road Truckers and wanting to see this wondrous land for myself. I figured a cruise would be the best way to see a lot of Alaska at once, and it was a pretty amazing experience. Over the course of a week, I saw tons of amazing wildlife (bears, moose, bald eagles, seals, etc), breathtaking views of glaciers, mountains and more. 
I would love to go back and enjoy some legendary Alaska sport fishing and chase after salmon, halibut, cod, and rockfish, then go back to the lodge and tell tales of the one that got away.
The natural beauty that Alaska offers is unparalleled and the next time I go up there, I'm going to book a 14-day cruise and land tour, as those let you explore Denali National Park by train after the cruise and see even more amazing sights that you can't experience from the ship. I'm sure it's going to be amazing, and I really can't wait to do that!
Submitted by Sujeet from GuysGab.com
Escaping Our Borders Without Leaving The United States
I'm not sure which is more difficult to believe: That Alaska is part of the United States of America or that only 55 miles separates Alaska and Russia. When I dream of an Alaskan adventure, I feel a certain thrill from the idea of escaping the entire world while still being within the borders of our country. 
Generally, it is exhilarating to think about being in a vast, rugged, and "fresh" environment without freezing to death. Specifically, ice fishing, dog sledding and experiencing the Northern Lights all sound exciting. 
Of course, as a Bourbon expert and spirits journalist, I'm always on the hunt for new whiskeys and spirits. I've been impressed with the Rye and Bourbon whiskey that I've tried from Port Chilkoot Distillery in Haines, Alaska. Thus, I would explore more Alaskan libations against the backdrop of a glacier. Yes, I will take mine neat as I'll already be on the rocks.
Submitted by Tom from BourbonBlog.com
Alaska Cruising Is A Relaxing Way To Explore Nature
While there are natural wonders to explore in the interior of the state too, my favorite thing about visiting Alaska is how easy it is to get close to nature. I love being able to relax on my balcony with a hot drink and relax as we cruise past glaciers and mountains with the occasional sightings of whales, bears, and bald eagles.
Just make sure to bring a good pair of binoculars along with a warm jacket! Or if you want, I can help you pick a cruise line with telescopes available on deck or in the observation lounge so you can get the most out of your Alaska cruise experience.
Submitted by Heather from FlowVoyages.com
Enter For A Chance To Win A $100 Amazon Gift Card
Flow Voyages, our Travel Advisor partner has generously provided a $100 gift card code for one lucky winner so they can start shopping for gear to make their Alaska vacation even more amazing. She is even offering a $50 bonus onboard credit to anyone that has entered this giveaway and books an Alaskan cruise with her for the 2022 or 2023 season. 
Heather is a cruise specialist and can usually offer the same or better fares than what is listed on cruise line websites, plus her services are free to you! She can be reached at: 630-779-9301 or email: heather@flowvoyages.com
Now It's Your Turn To Tell Us Why YOU Are Excited About Alaska!