Why Urbanites Will Love The 2015 Jeep Renegade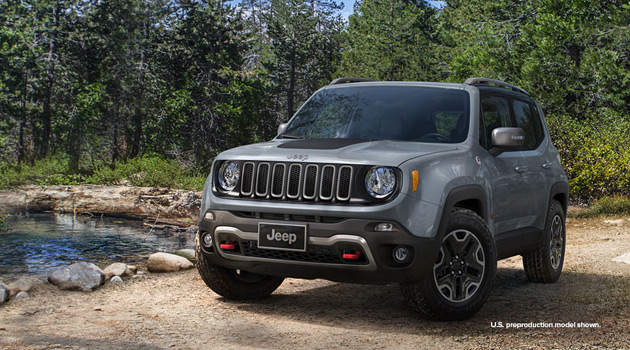 The first Jeep available to civilians hit American roads back in 1944. It was a rugged vehicle that came into existence to support Allied efforts during World War II. Today, the Jeep brand is synonymous with adventure, individuality, and the freedom to go where you please.
Jeep's newest offering — the 2015 Jeep Renegade — not only fulfills these cultural expectations, but due to a number of impressive design features, it does so in a way that will cause even parking-conscious city dwellers to swoon. From its impressive fuel economy to its innovative, open-air, dual panel roof, here are five reasons why urbanites are going to love the 2015 Renegade—even if they've never considered owning a Jeep before.
Its Size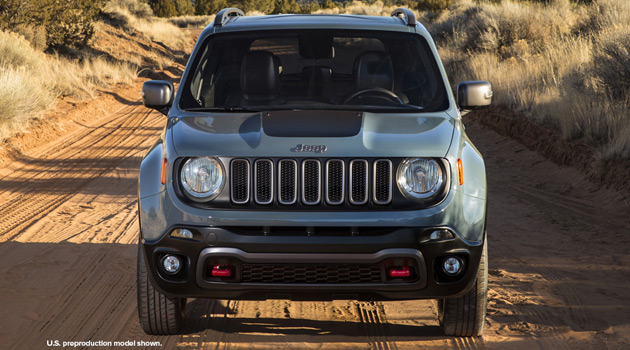 The Renegade is the first U.S.-market Jeep ever to be built abroad, and the reason is simple: The new Jeep Renegade will share a platform with the Fiat 500L, which means it's smaller than your standard SUV, but it still has plenty of room inside for actual people. For the urbanite who likes to take her friends with her on outings, but who doesn't like to stress out about parallel parking, the Renegade's Fiat 500L Platform coupled with the Renegade's roomy interior design is a dream come true.
At almost 167 inches long and 71 inches wide, it's smaller than a Camry, which makes for plenty of ease on narrow city streets that require deft maneuvering around cabs, bicyclists, and trash bins. However, that convenient size is deceptive, because the interior actually offers plenty of space. The backseat is actually large enough to fit three adults.
Its Off-Road Capacity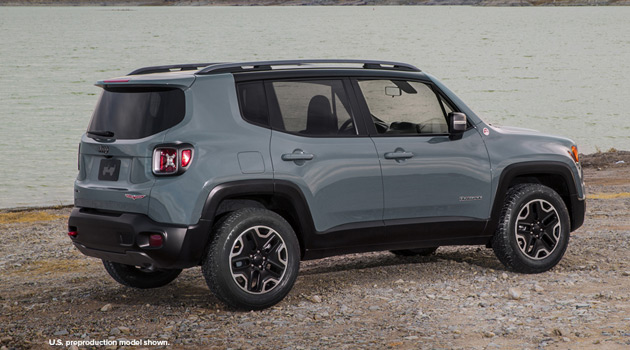 As a sub-compact vehicle, the Renegade was clearly designed for city use, but because it's a Jeep and will be sold at dealerships across the country, like dodgechryslerjeepofkirkland.com, the Renegade was also designed with off-road capabilities. Especially for city dwellers who live close to mountains, lakes, and other desirable outdoor destinations, it's a boon to own a vehicle that can perform well on the city's pavement Monday through Friday and on those rugged, dirt roads that come along with weekend trips. With up to 28-inch wheels, all wheel drive, and the ability to drive through up to 19 inches of water safely, this smaller Jeep really can handle your unpaved adventures.
Safety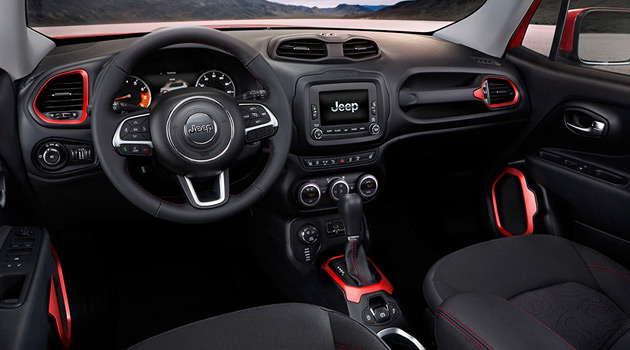 As with all Jeeps made in the modern era, the Jeep Renegade provides plenty of safety for you and your friends and family. Not only has the company made use of as much current technology and research as possible when designing the Renegade, but because it's a Jeep, this vehicle can also get you safely out of bad situations where a different vehicle might stall out or fail to have enough clearance. The Renegade has 70 advanced safety features, from collision warnings that put the brakes on for you to lane departure-warnings that offer corrective steering assistance. In other words, safety is a major feature in this new Jeep, and since most urbanites have seen more than enough fender benders in their day, that's a necessity.
Fuel Economy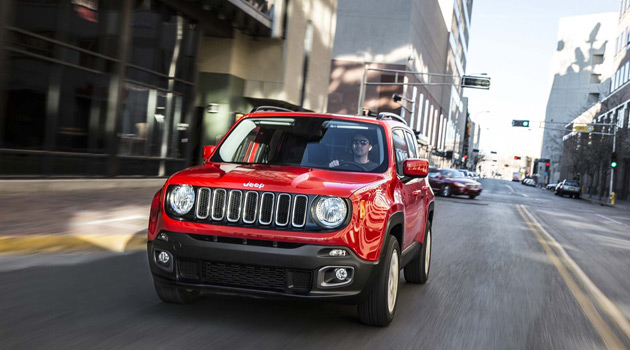 Gas prices aren't getting any lower, and there's no reason to hope against hope they might fall in the future. Instead, it's a good bet that they will continue their slow and steady climb, while drivers all across America continue to complain. Thankfully, the Jeep Renegade doesn't believe gas prices will get any cheaper either, which is why the fuel economy on this vehicle is so good.
Projected to get over 30mpg, the Renegade offers the city driver, who likes to head off into the wilderness, not a single fuel-related reason to take the bus. From commuting to camping, driving the Renegade is going to keep more of your cash in your pocket.
My Sky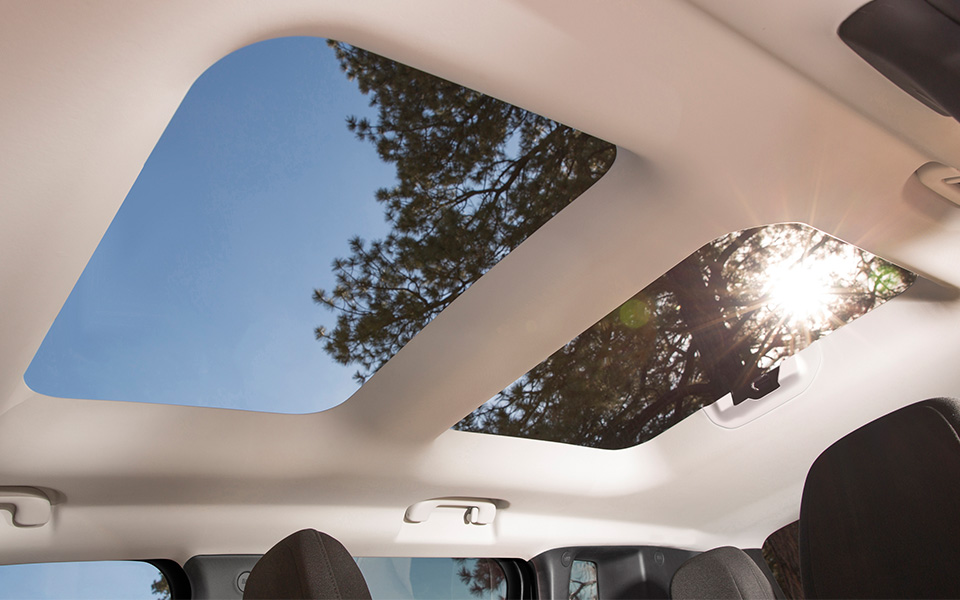 The My Sky open-air, dual panel roof is just one of the many impressive interior features that come standard on the Jeep Renegade. When in place, the two panels are fully locked for security and safety, but when the weather, sunshine, or moonlight call, they're easy to remove and store flat in the rear cargo area, which means you never have to plan ahead about whether or not you're going to want to take in the stars — of the city lights — while you're driving.
Truly a Jeep inside and out, the 2015 Renegade nevertheless offers plenty of options for the city dweller in an attractive easy-to-drive and park vehicle. From the safety features to its off-road capacity, the Renegade offers the best of all worlds to today's city driver.