Alfa Romeo Giulietta Quadrifoglio Verde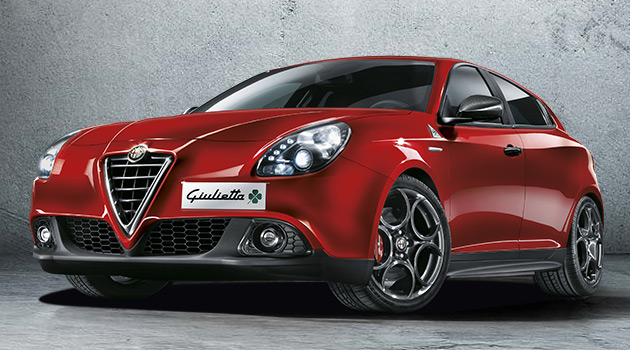 When people mention Alfa Romeo, the image which is conjured up is something approaching the sleek Alfa 4C or any of the other superb sports cars that Alfa Romeo has manufactured over the years. More and more people, though, are becoming aware of the fact that Alfa Romeo have been making huge inroads into the hot hatch sector, with the Giulietta being one of the most popular hot hatches on the road. Now, though, they've almost merged the two, with the new Alfa Giulietta Quadrifoglio Verde coming packed with the 4C's 237HP engine and Twin-Clutch Transmission.
Lost you already? Fear not. Put simply, the new Giulietta Quadrifoglio Verde (that's Italian for four-leaf clover, in case you were wondering) is a 1.75L turbocharged direct-injection gasoline powered car, which borrows some of its technology from Alfa's superb 4C sports car. As a result, power is increased from 232HP to 237HP. Revs are higher, too, leaving the torque at the same figure.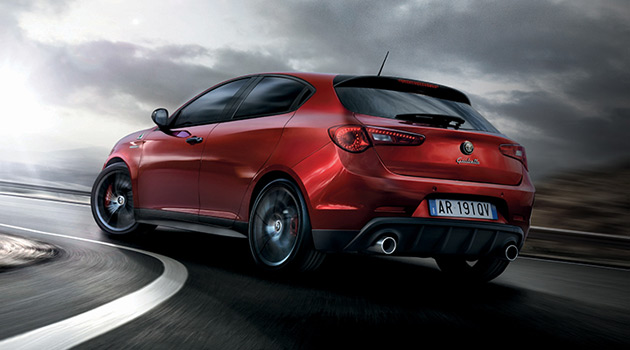 The real killer, though, is the 4C's TCT six-speed semi-automatic twin-clutch gearbox, set up for the super-quick gear changes you'd come to expect of the Alfa Romeo 4C. With a top speed in excess of 149mph and a 0-60 time which is quicker than its manual equivalent, it comes extremely, extremely close to rivalling the VW Golf GTI. In fact, the driving style and performance all-round is pretty impressive and will certainly give the other hot-hatches in its class a run for their money. After all, half of the fun of an Alfa is the driving style and this is something which has certainly not been lost on the new model.
The styling is all new, too, with larger exhaust tail pipes and larger alloy rims showing off the red brake calipers and 320mm brake discs. Some 'anthracite' finishing on areas of the trim gives it a nice sleek finish, and the inside is no less handsome either. Leather and Alcantara sports seats provide you with the perfect comfort to sit and admire the stunning white-stitched steering wheel and revised instrument panel. Once you've enjoyed that, you might even want to get on with some driving.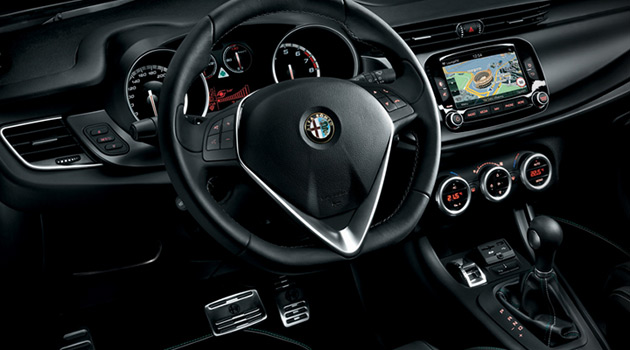 Alfa's eye for style and design is unrivalled. Compare it to the Ford Focus, Vauxhall Astra and Skoda Fabia, for example. There isn't even a comparison to be made in terms of style. Only the Renaultsport Megane even really comes close, but unfortunately that's got a Renault badge on the front. Put simply, there really is no comparison if you're looking for style and sleekness on the road. They say you can't call yourself a real gearhead until you've owned an Alfa, and it certainly looks to be the case that more and more gearheads will be flocking to the Alfa Romeo Giulietta Quadrifoglio Verde in order to get their hot-hatch kicks.