You'll Never Run Out Of Power Again With The 20,100 mAh Novoo AC Power Bank
This is a sponsored post on behalf of Omars Electronics, but all thoughts are our own.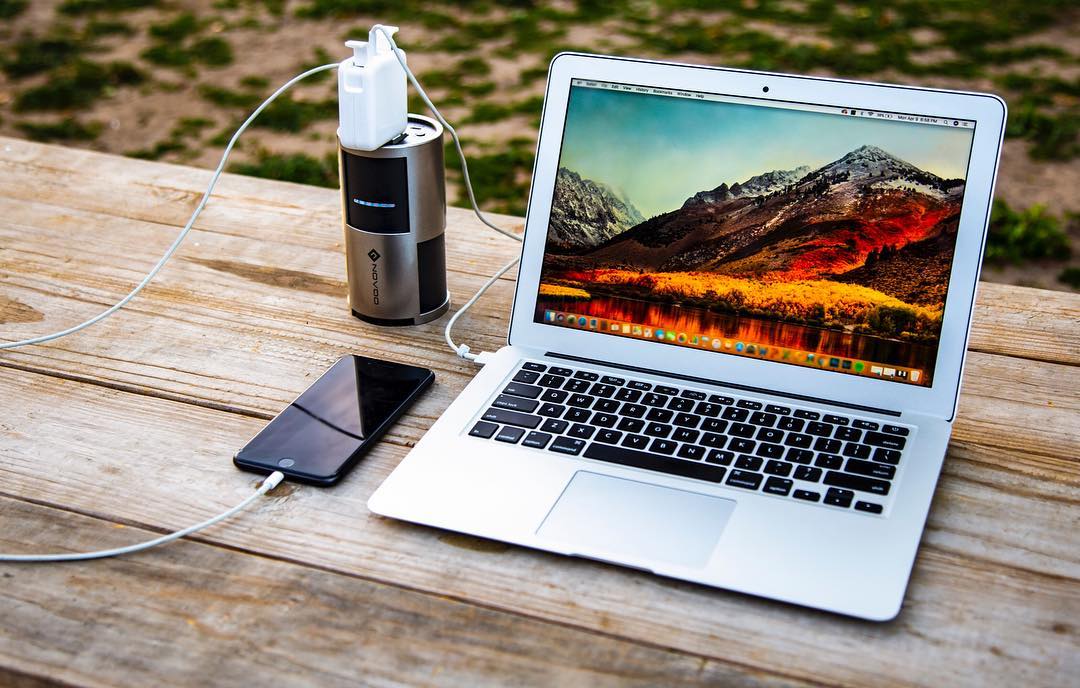 How many of you suffer from charge anxiety, worried about one of your devices (phone, tablet, laptop, etc) running out of juice when you're out and about? We've all been there, frantically searching for a free outlet to plug into and get charged up.
As someone who travels frequently, this is something I constantly struggle with, as it's easy to drain your battery on a cross-country flight while playing Candy Crush or watching movies… especially if the airplane you're on doesn't have a USB port or power outlet.
To combat this, I always travel with a "pocket power bank", which can charge up my phone or tablet in an emergency. But they're not good for much else, as these little power banks simply don't have a lot of juice, not to mention the fact that you can't charge other devices, like your laptop (assuming it doesn't draw too much wattage), DSLR, Bluetooth headphones, or drone.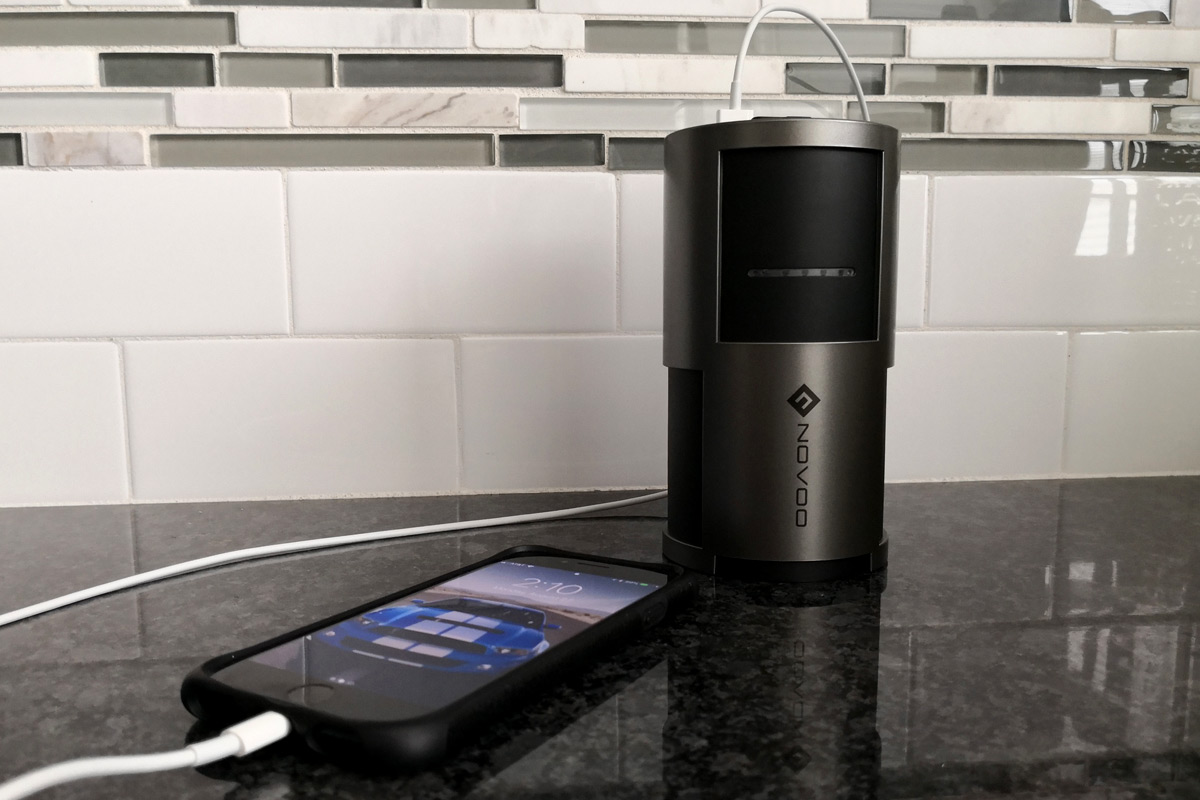 So what's the alternative? The 20,100 mAh Novoo AC Power Bank is your energy solution to keep your laptops, tablets, smartphones and other digital devices charged anytime, anywhere. Not only is that a CRAZY amount of battery capacity (enough to charge a smartphone more than five times), but you can charge multiple devices at once, and it supports three different types of ports: USB, USB-C, and an AC outlet.
It's that last one that had me perk up and take notice, as I am rarely able to get through a long flight without my laptop running out of juice. With the Novoo AC Power Bank, I can plug in my laptop when I'm running low on juice and keep on going. It's also handy if you're traveling abroad and don't want to buy a power adapter, or if you're camping out in the woods. Simply charge this bad boy up before your trip, and use it to recharge your devices instead.
This actually would have been a lifesaver when I visited London last year, as I totally forgot to pack a power adaptor in my haste. Both my laptop and GoPro ran out of juice while I was out there, and I had no way of charging them back up. But if I had the Novoo AC Power Bank with me, I would have been good to go. Talk about a rookie mistake!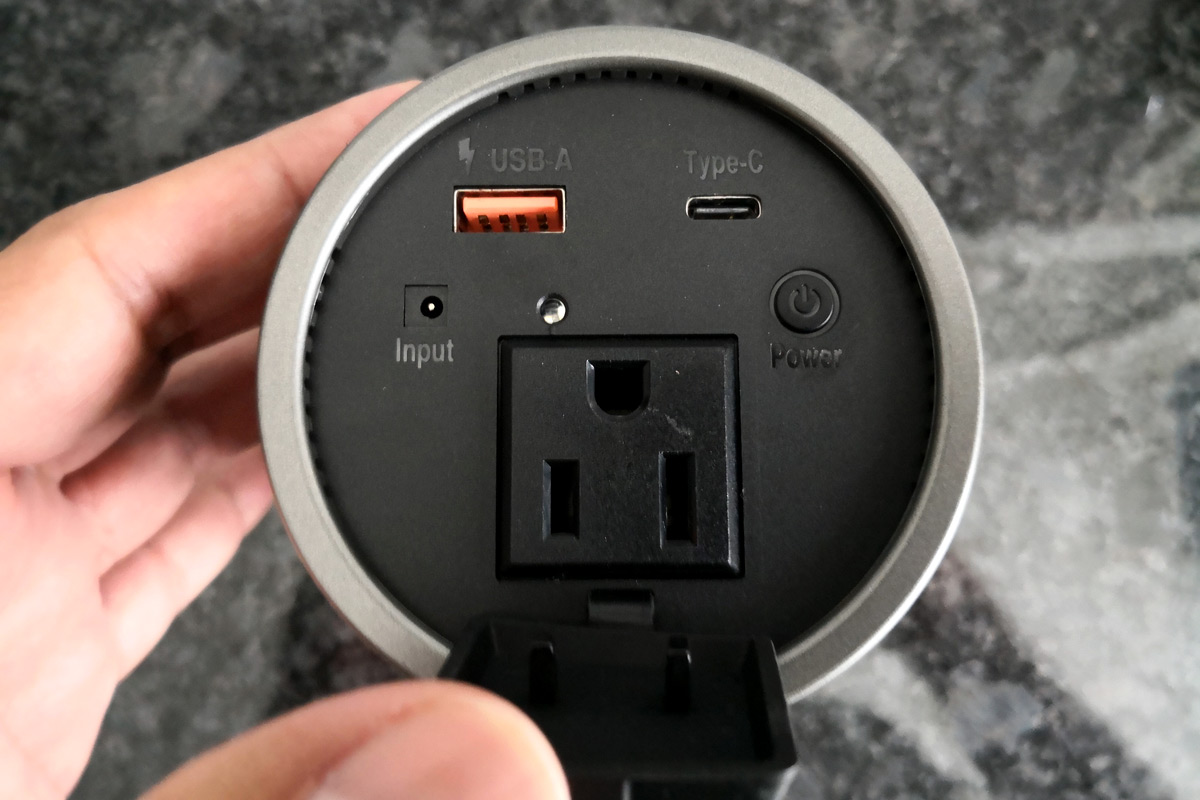 Best of all, the Novoo AC Power Bank won't take up a lot of room in your backpack, as it's only a little bigger than a soda can, measuring in at 80mm x 80mm x 155mm and weighing just 2.12 pounds. So what are you waiting for? If you're constantly worried about running out of power, pick up the Novoo AC Power Bank (using coupon code NOVOOESS for 15% off) and leave that charge anxiety behind.
While you're at it, make sure you check out the other sweet gear that Omars Electronics offers for power users, like their Omars 10-Port Hub (use coupon code OMARS10P for 15% off) and the Omars Beast – a crazy huge capacity 26,800 mAh 90 watt AC power bank (use coupon code NOVOOTPB for 10% off).
Last but not least, you can enter to win your very own Novoo AC Power Bank:
Win an Omars Electronics 20,100 mAh AC Power Bank

Good luck!