You've Heard Of The Selfie Stick, Now Meet The Belfie Stick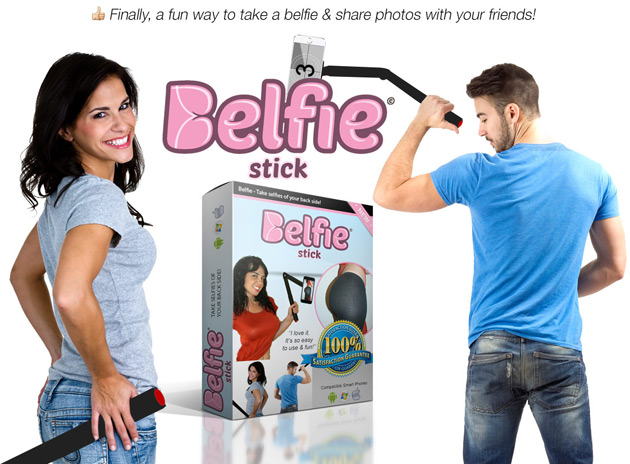 Looking for the perfect gift for that extra vain person in your life? Give them the Belfie Stick, a gadget that helps you take the perfect butt selfie.
Up until now, if you wanted to show off your perfect booty to anonymous strangers on Instagram, you had to find a mirror, and then hold, focus, and frame a photo over your shoulder, all without being able to see the shot. C'mon now, ain't nobody got time for that!
The Belfie Stick is much like those annoying selfie sticks you see tourists in Vegas using while they block the flow of traffic. Only the Belfie Stick is bendable, making it idea for taking photos of your behind. The Belfie Stick was created by the selfie experts at ON.com, a photo-based social-networking site.
"Our users are our biggest indicator of selfie trends being that it's the type of photo they post most often," ON.com's chief technology officer Kevin Deegan said. "We've noticed a huge spike in users taking butt selfies in recent months so the natural next step was for us to develop a device to assist our users in taking one."
So yeah, that's how the Belfie Stick came to be. If you want to up your belfie game and take on belfie royalty like Kim K, Miley Cyrus, and Jen Selter, you can preorder the Belfie Stick here for $79.99.