1800 Tequila Releases A Limited-Edition 'Colección' For $2,000 A Bottle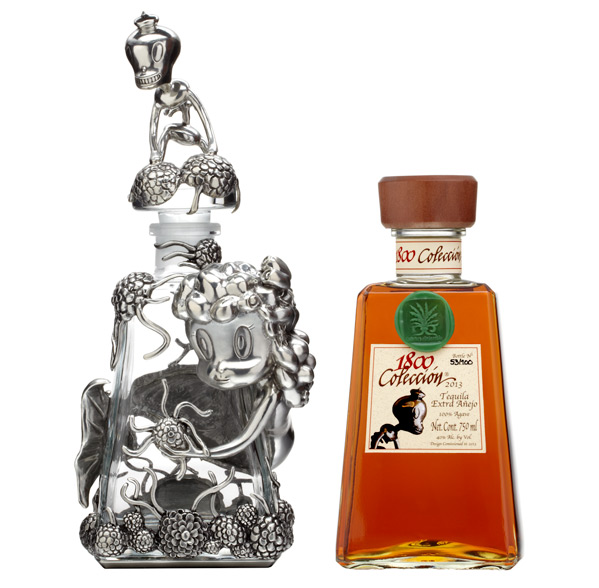 If you're a tequila connoisseur with seriously deep pockets, 1800 Tequila's newest offering might be just what you're looking for. 1800 Colección is a perfectly aged, highly limited edition extra añejo tequila. Available in a limited batch (only 40 bottles created), each hand-numbered bottle is packaged alongside a unique, one-of-a-kind pewter decanter designed by celebrated artist Gary Baseman. The design is inspired by the tragic love story between a Mexican warrior and a magical mermaid. All for just $2,000 per bottle.
Using the same methods that create the award winning 1800 Tequila, the liquid for 1800 Colección is crafted in Mexico's esteemed tequila producing region of Jalisco in the town of Tequila. The result is a culmination of generations of knowledge, innovation and expert craftsmanship passed down through 1800 Tequila Mexican tequileros. Blue agave is harvested upon optimal maturation and is hand-selected and steam-cooked in stone ovens for several days. It is then double distilled in copper pot stills to create a remarkably smooth liquid. The final step requires aging the tequila in charred French oak barrels for more than three years, giving the spirit its rich, complex character.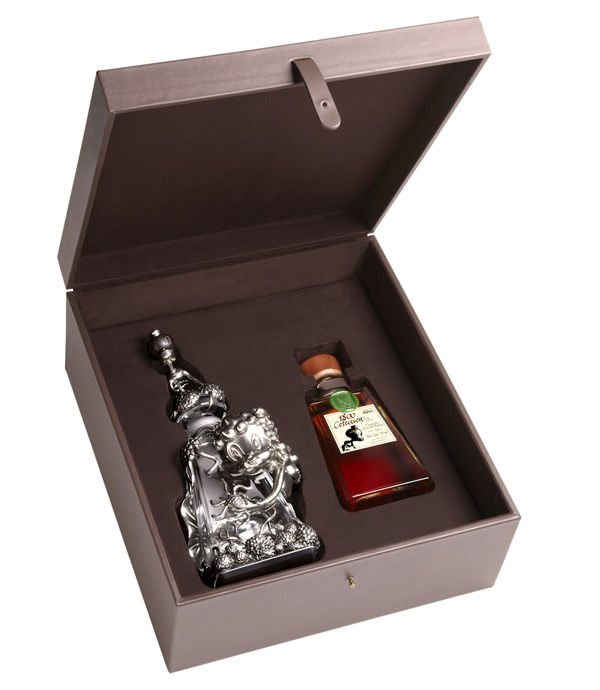 The launch of 1800 Colección showcases the brand's commitment to art and innovation, especially through creative packaging. 1800 Tequila commissioned Gary Baseman, a famed Los Angeles-based artist known for his dynamic pop art imagery, to create a stunning sculpture to encase the exceptional liquid. Gary Baseman designed a pewter decanter he calls "Sirena Del Deseo" (translates to "Mermaid of Desire"), which tells the tragic story of true love and the fight to achieve it. This tale, about a Mexican warrior who perishes in the sea after traveling into the ocean depths in search of his enchanted mermaid, was the brainchild of Baseman, who was inspired by a trip to Mexico to witness the 1800 Tequila production process. The handmade decanter, which took close to three years to create, exhibits Baseman's artistic philosophy of the beauty of the bittersweetness of life.
"I am incredibly honored to have had the opportunity to work with 1800 Tequila to create an iconic decanter to celebrate such a special spirit," said Baseman. This design exemplifies my appreciation of Mexican culture, craftsmanship and creativity. I hope that tequila aficionados everywhere will have the opportunity to experience 1800 Colección and that this special decanter will become coveted by art collectors and tequila lovers alike."
1800 Colección is packaged with Gary Baseman's decanter and will be available February 2015 in select retailers across the country. This limited edition tequila is an extraordinary extra añejo and is best enjoyed neat or over ice.