2012 Toyota FT-86 II / Scion FR-S Concept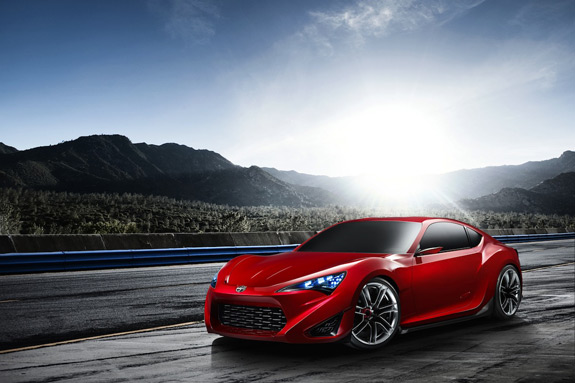 The Toyota FT-86 sports car is a joint venture between Toyota and Subaru, and it's been in the works FOREVER. But finally there appears to be a light at the end of the tunnel!
The Scion FR-S Concept made it's debut at the New York Auto Show today, and I'm excited! Auto enthusiasts have been waiting for a compact rear-wheel-drive sports car, and Toyota is finally giving us just that!
At 163.7 inches long, 69.3 inches, a wheelbase of 101.2 inches, and 49.6 inches high, it's thankfully compact, smaller in length, width and height than the Nissan 370Z. It's expected to have a 2.0 liter, four cylinder boxer engine making between 200-250 HP, with RWD and a manual six speed transmission.
What more could you want? How about some more pictures? 😀
And here's a video:

What do you think?