2014 Toyota Venza Is A Go-Places Family Machine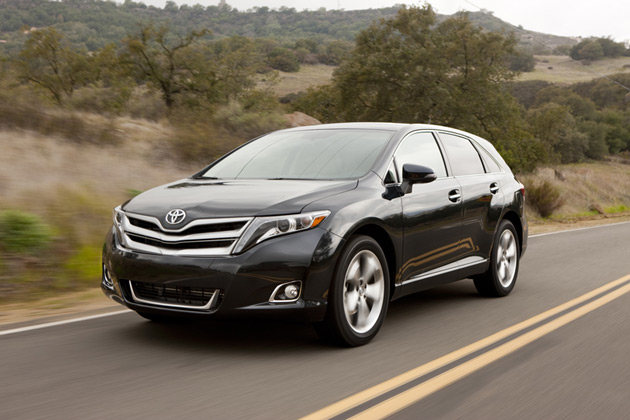 If you read past the "family machine" part of the title and are still here with me, that means that you're either very bored or you're a realist who's interested in an opinion on a family-oriented vehicle. Either way, welcome to the 2014 Toyota Venza. Exciting? Not in the usual sense. Practical? In every sense. Boring? Definitely not.
Think of the 2014 Venza as the smaller sibling of the 2014 Toyota Highlander, which we've talked about before. It's a highly ergonomic family hauler that has good versatility and capability. Where the Highlander is a true SUV-styled crossover, though, the Venza is a station wagon-styled one, which means it's a bit smaller and more maneuverable.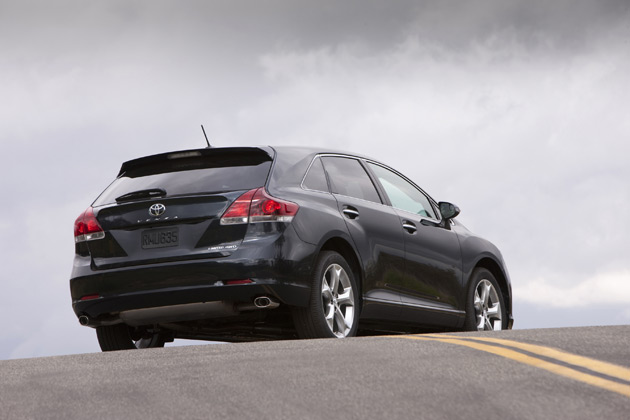 Our family consists of myself, my wife, two little girls (aged 3 and 4), and two full-sized dogs. All of this plus the associated accoutrements fit inside the 2014 Toyota Venza with ease. Our test model had all-wheel drive and was in the premium Limited package with the 3.5-liter V6 and six-speed automatic. This package hit all points very well and sells for about $41,000. This includes some great-looking wheels, a lot of built-in kid-friendly things like window shades, and some serious comfort items for the long road ahead.
The three things about the 2014 Venza's interior that are most prominent are the big seats, huge cargo space, and large storage bins. Once you've spent time in it, though, the small touches like the smart phone cubbies (with routing for cords), pull levers to drop the rear seats to expand cargo, and the placement of nearly every daily-use item in the car speaks of real thoughtfulness on the part of Toyota's engineers. It's hard to imagine a more ergonomic interior than the Venza's, though the Highlander is also very good at this.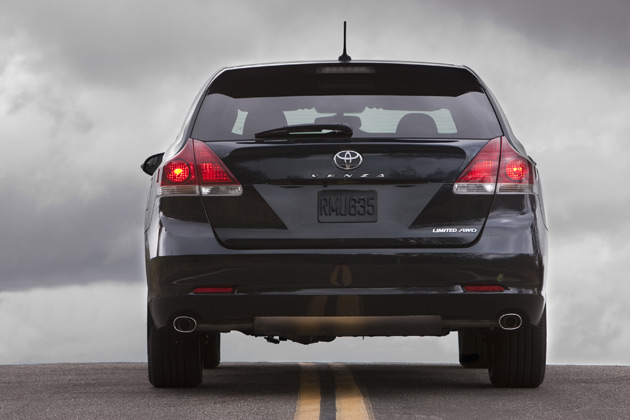 On the outside, of course, the Venza is a station wagon. You either love or hate those. I personally am a big fan of station wagons. One of my dreams has been to buy an old 4×4 van chassis and put an old school Pontiac station wagon body on it, complete with a suspension raise and a beefy V8 growler. Of course, my dream car is a 2CV and I've always wanted to own an A-Team lookalike GMC van. So take my thoughts on wagons as you will.
For a station wagon, though, the styling of the Venza is nicely done, even from the perspective of those who aren't wagon fans. This being a crossover and its chief rival being the Subaru Outback, it should be easy to note the references seen in its curves. The look is mostly about being a wagon without necessarily looking like one, adding emphasis to the "crossover" part of the equation.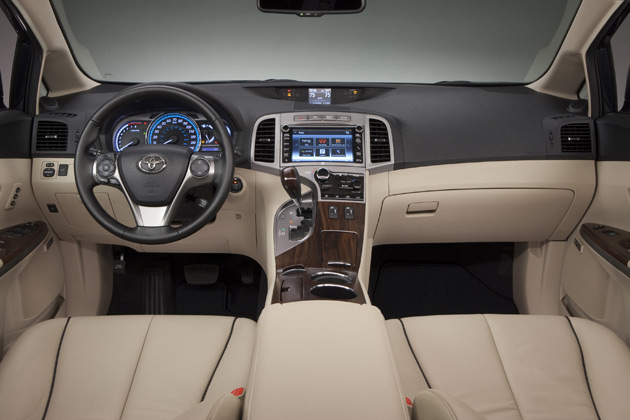 Under the hood, the 2014 Toyota Venza has two engine options: a 2.7-liter inline four that produces 181 horsepower or a 3.5-liter V6 that produces 268 sets of hooves. Both are workhorse engines from Toyota's lineup of vehicles, but for "get there and do it" performance, you'll want the V6. The EPA gives the four-cyilnder a combined rating of 23 mpg while the V6 has a 22 mpg combined EPA number, so you don't sacrifice much economy for the upgrade. The six-cylinder also means towing is an option, adding 3,500 pounds of capacity with a proper kit.
Out on the road, the 2014 Venza is a near-perfect daily-use vehicle for the family that wants to get places, no matter the weather or condition of the roads. It has great acceleration with the V6 (roughly 7 seconds on the 0-60), but no much spirit in its handling. This being a family car, it's not aimed at sport so much as it is comfort, which it nails squarely. All in all, the 2014 Toyota Venza is a good ride as a family-centric vehicle.