The 2015 Subaru XV Crosstrek Is A Surprisingly Good Compact Cross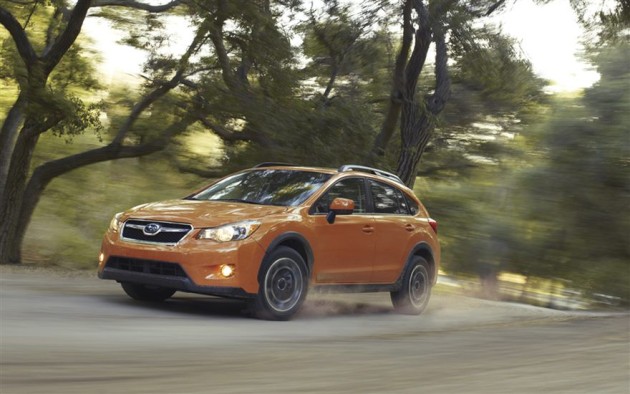 In the fast-growing compact crossover class, the 2015 Subaru XV Crosstrek is unusual for its combination of excellent features. The Crosstrek is roomier than its size might suggest, it's more capable than nearly any other crossover you can name, and it's extremely fuel efficient. This is a winning combination, but that's not to say that the Crosstrek is perfect for everyone.
We spent a week in the XV Crosstrek's 2015 model year rendition, following on a week in the hybrid version last year. We were generally unimpressed with the Crosstrek Hybrid, which had a barren interior and sluggish drive. There is none of that in the 2015 XV Crosstrek.
At its core, the Subaru Crosstrek is an all-wheel drive car, being based on the similarly-sized Impreza model. But unlike the Impreza, the Crosstrek has a more crossover-ish build along with higher ground clearance, slightly larger body, and better off-pavement credibility all of that brings. The Subaru XV Crosstrek isn't going to ford rivers and tackle forest trails with ease, exactly, but it is more than ready to get through the dirt, mud, and snow that might block your way on some days plus get you to the lake or the off-pavement camping space you long for on the weekend.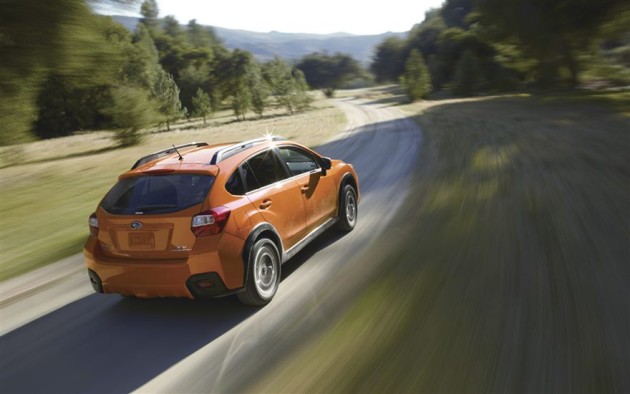 The 2015 Subaru XV Crosstrek is a solid little machine whose interior upgrades and improved technology options for this new model year bring it to a new level of competence. There are three trim levels for this five-seat wagon-style crossover, starting with the 2.0i and running up to the 2.0i Limited. We drove the middle-level 2.0i Premium model and found it to be everything we could ask for in a low-cost compact crossover. Ours rang in at just over $26,000 with delivery, but included $3,000 in upgrade options that may not be on everyone's list.
Standard equipment in the 2015 Crosstrek includes 17-inch alloy wheels, roof rails, Bluetooth connectivity, a rearview camera, and a 6.2-inch touchscreen infotainment display with smartphone integration and USB port. The Premium package adds heated mirrors and front seats, a cargo cover and cargo tray, and six-speaker audio. Our test model also had an additional $2000 option package which added keyless access, multimedia upgrades for infotainment, and the exclusive Sunrise Yellow paint scheme.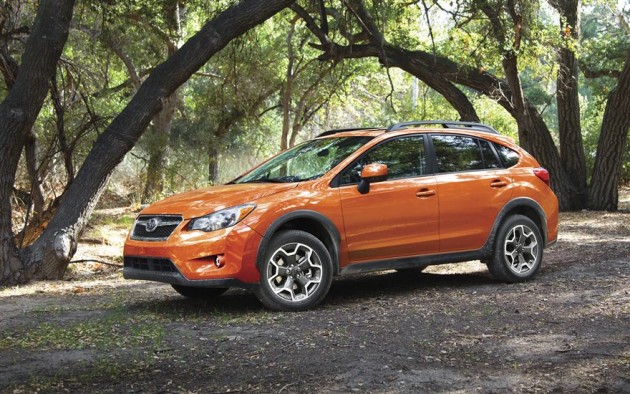 The interior of the 2015 XV Crosstrek is well done and made up of good materials. It's not the quietest cabin on the road, nor is it the most luxurious, but it's great for the price point. Seating is comfortable and the back seats are remarkably adult-friendly for the segment. Adjustments are all good and the cargo area is of a good size, though by no means class leading. On the other hand, the Crosstrek is one of the smaller crossovers (in terms of footprint) in this class and is more maneuverable as a result, making it a great around-town drive.
Under the hood is a 2.0-liter boxer-style engine whose horizontally opposed layout outputs 148 horsepower and 145 pound-feet of torque. A five-speed manual transmission is standard in the Crosstrek's first two trims with a Lineartronic continuously variable transmission (CVT) as an optional upgrade ($1,000). The Crosstrek is, of course, all-wheel drive as standard.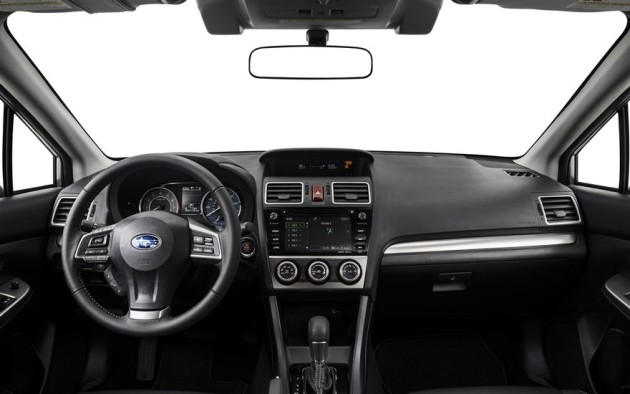 There's no question that the 2015 Subaru Crosstrek is not going to win any checkered flags with its lackluster acceleration. It's ten second wander into the 60 mph zone is pretty lazy for this class. But it makes up for that in driveability with a good highway feel, a great amount of confidence in any weather or driving situation, and the ability to clear and absorb most road changes without a flinch. Despite commercials showing the contrary, most crossovers in this market are no better than most sedans at those things whereas the Crosstrek glides over it all easily.
In the end, the well-tuned suspension, confident driving appeal, and 34 mpg on the highway rating are what truly make the 2015 Subaru XV Crosstrek a compact crossover worth putting on your shopping list. Cool color options and its high scores on crash tests just ice the cake. You can't ask for much more than the 2015 XV Crosstrek delivers.