2015 Toyota Camry Hybrid Is All-New, Still Efficient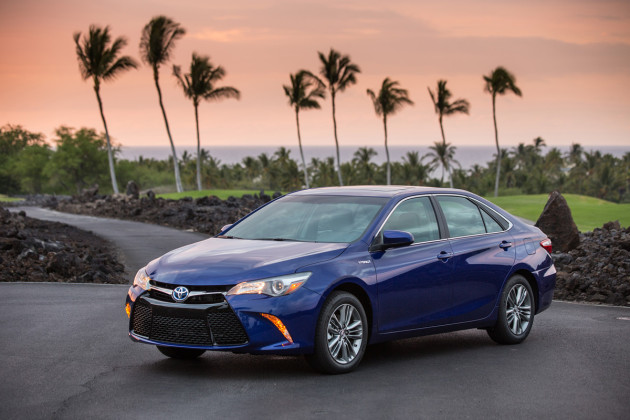 The Camry is often the butt of jokes in the automotive industry, but things have changed. We first saw this when Toyota invited us to see those changes first-hand in Denver last October. We were impressed with the car then, including the Camry Hybrid. Now that we've had a full week in the 2015 Toyota Camry Hybrid, we can confirm our initial impressions for that popular hybrid option for the car.
Toyota says that somewhere between 10-12% of Camry sales are of this hybrid option. Given its efficiency and better handling characteristics, it makes sense that the "hybrid premium" would not deter buyers here. The new 2015 Camry Hybrid retains the benefits it had while adding far more premium style inside and out. The new, sporty trim level for the Camry Hybrid is the SE, which piqued our interest as "sporty" and "Camry" are rarely paired, let alone with "hybrid" in the mix.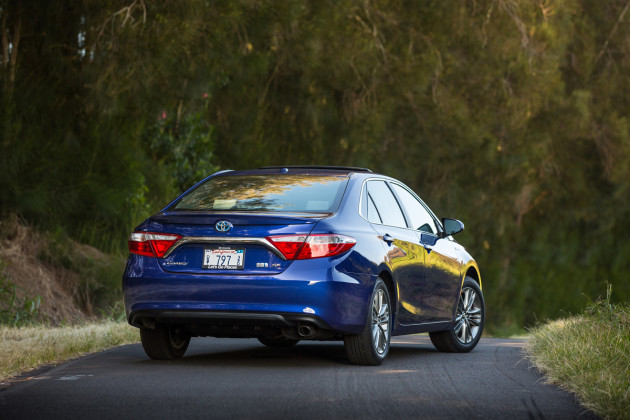 What we found during our week in the 2015 Camry Hybrid SE is that there are so many improvements, it might be hard to cover them all.
The exterior of the new Camry is far better-looking, losing the drab flat door panels, boringly smooth hood, and door stop curb appeal. Character lines accentuate the wider stance and slick shape, making this new Camry much more visually dynamic.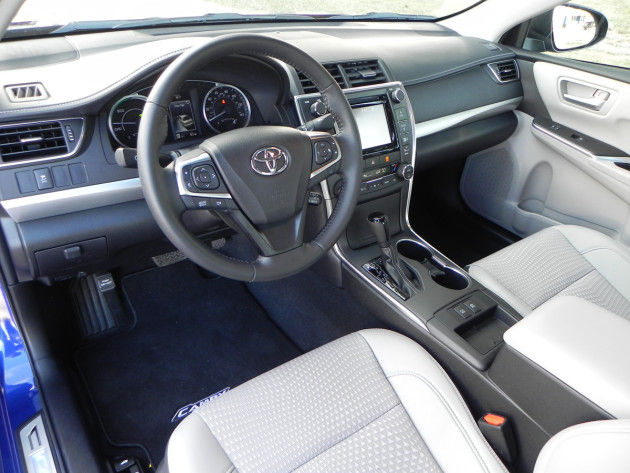 Inside, the signature wealth of space that marked the Camry remains, but materials quality and dashboard design have all been upgraded to bring a more upscale feel. Head, shoulder, leg and cargo room are still excellent, though the Camry Hybrid still has a smaller trunk due to the hybrid's batteries.
Out on the road, the 2015 Camry Hybrid SE is smart and so responsive that many would not believe this is a Toyota Camry were it not emblazoned on the floor mats. The SE package for the Camry Hybrid has a sport-tuned suspension that is well-tuned to the great weight balance the hybrid already has. Larger wheels and very comfortable cloth seating finishes the upgrades in this package. Pricing is also good, starting at about $28,000 and rising to $32,000 and change as we drove it, including delivery.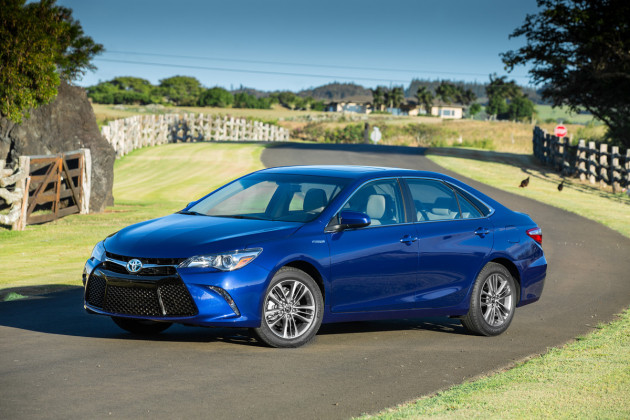 The new 2015 Toyota Camry Hybrid is dynamic and well-rounded, and most drivers will enjoy the new SE package. Fuel economy remains at 40MPG combined.