5 Questions To Ask Yourself Before Buying A Car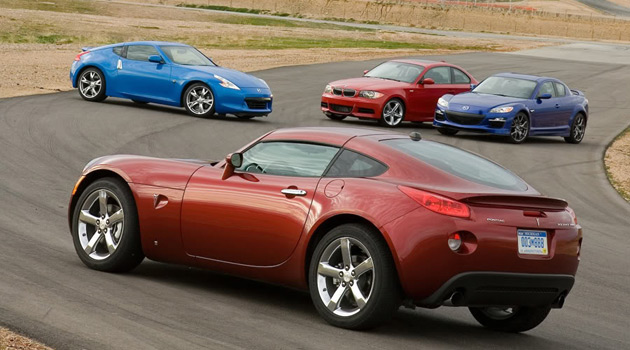 Are you planning to buy a car? Whether it's your first time or you're looking to upgrade your ride, the first thing that you should be doing is asking yourself these 5 handy questions. By doing so, you'll be able to make an informed purchase and ensure that you'll be investing your hard earned cash on the right car.
Is the price fair?
Have you set a budget? It's easy to walk into a car dealership and be swayed by all the shiny new cars on display and walk out with a vehicle that you can't afford. To help you set a budget, be sure to examine your finances as well as the length and conditions on your bank loan.
To save money, check with dealers around your area to find out if there are any rebate programs or bonus offers, usually present at the end of financial year sales or when they are clearing out previous year models. You can potentially save a lot of cash simply by setting aside some time for research.
Do I trust the dealer?
Car salesmen have a pretty terrible reputation as untrustworthy, often being unfortunately labeled as crooks who try their best to sell overpriced cars or get you stuck in deals that benefit themselves.
It's really important to find a great dealership that you know will dispense genuine advice when selling you a car to ensure that they have your best interests in mind. To look up a dealership, social media has made it incredibly useful to find out what they're really like, thanks to sites like Yelp where you can read reviews left by customers.
To get you started, here are some dealers that are at least worth checking out if you're located in the  Auto Trader (US), Auto Canada (Canada), and DVG (Western Australia).
What kind of snazzy features does the car come with?
We live in an age where the electronics and digital media features of a car are almost as important as what's under the hood. Be sure to find out if the dealer is able to sweeten the deal by throwing in optional accessories such as built in GPS, upgraded speakers or even a touch screen console.
Newer car models even come with built-in apps such as Spotify which will come in handy if you're tech savvy and rely on the internet for music as opposed to an FM radio. If you live in a colder climate, consider getting heated leather seats which make a world of a difference come winter time!
Is the car fuel-efficient?
For the environmentally (and budget) conscious, big gas guzzling cars may not be very appealing, especially in an age where oil is starting to cost more and more. Be sure to check the manufacturer's website and read user reviews on the mileage you're able to get per gallon, which could lead you to save thousands over the lifetime of your car.
Hybrids and even cutting edge electric vehicles are just some of the choices you can make if saving money and the environment are on top of your list of important things to look for in a car.
Will it impress the ladies?
For us guys, a car is more than just a means for us to get around town. First impressions count and you'll usually want to avoid picking up a date in a beat up old car that belonged to your grandpa. Now you don't have to always resort to a sports car to impress the ladies taking the effort to select a car that's reliable, comfortable and has a decent paint job will go a long way in raising your profile. In summary, pick a car that your date will want to get into and not run away from.
We hope this helps and good luck if you're looking to buy yourself a new ride!
This post was made in collaboration with DVG