6 Essential Items Every Man Should Have In His Wardrobe
Everybody knows how difficult it is to keep up with the latest fashion trends, especially if you're too busy to even pick up last week's laundry. Even if this is the case, it doesn't mean that you have to look like a bum when you leave the house. What's important in never going out of style is to be efficient in your choices of essential fashion articles. There are items and accessories in every guy's wardrobe that are just classic trend-repellent staples. So forget about which trend is which, here are 6 essential items that allow you the simple comforts of a well-dressed life:
1. White Shirt
The classic white shirt is the most versatile piece of clothing in every man's closet. A good ol' white shirt goes well with suits and jeans of any color. It's a priceless fashion staple that can very much be used in both casual and professional settings.
2. Blue Jeans
Every guy should own at least one pair of blue jeans. It's the Western man's go-to trousers that never go out of style, whether it's the classic blue jeans, the slightly faded jeans, or the dirty denim. Versatility is also the charm of the blue jeans. Even a really old pair would look well with nearly anything, from t-shirts, to blazers, from loafers to sneakers.
3. Leather Jacket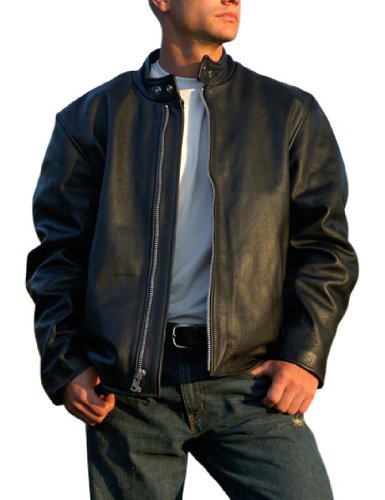 The black leather jacket has been a badass fashion staple of every adventure-driven guy on earth. It almost doesn't matter whether you go for the zippered, studded, or quilted look because it's almost never a bad idea to leather up. You can also go for the slim, tailored, button down leather blazers if you opt for a more tone down look.
4. The Classic 2 or 3-Piece Suit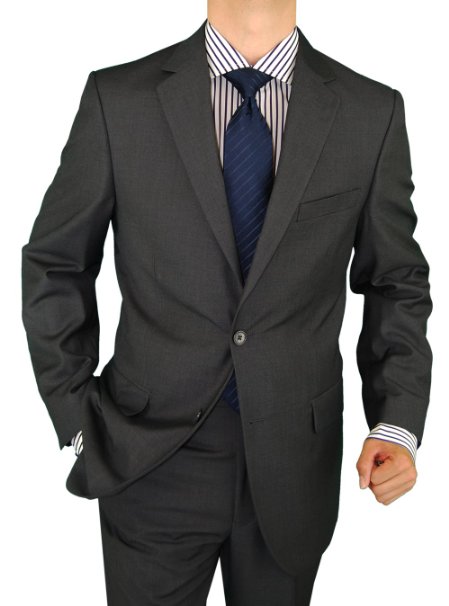 Unless you are a lawyer, a banker, or Harvey Specter from Suits, a single suit should do the job. Although the tie style might change from season to season, a classic black and grey suit should last a long time. Since a suit is definitely among the most expensive clothing articles you would own, it's always a good idea to go for a high-quality item. It doesn't mean that you have to spend impossibly big bucks; there are many independent stores that sell small-label suits that give big brands a run for their money.
5. Black Leather Shoes
Needless to say, sneakers are go-to footwear for almost every guy on the planet. But if there's one pair of shoes that aren't sneakers inside your closet, it should be a trusty pair of black leather shoes. Equally formal and casual, black leather shoes are dressy yet versatile enough to give you an overall classy look. While a good pair is typically more costly than a pair of sneakers, a good pair of black leather shoes can be readily resoled and refurbished for years to come.
6. A Simple Stainless Steel Watch
Forget all the trendy digital watches with flashy colours and graphic designs. A simple stainless steel analog watch is all you need to look stylish. Whether you are dressing up for a casual or a formal meeting, a stainless steel watch does the trick and complements pretty much anything in your closet.
Jessica Josh is an Australian freelance writer and blogger. She writes about design and about companies like http://www.limedrop.com.au