6 Futuristic Home Automation Gadgets To Try In 2014
As smartphone and wireless technology become more advanced, so does home security. Gone are the days of deadbolting the door and asking the neighbor to check up on your house while you're on vacation. With a host of gadgets and clever apps, you can monitor almost every aspect of your home from anywhere as long as you've got your smartphone on you.
August Smart Lock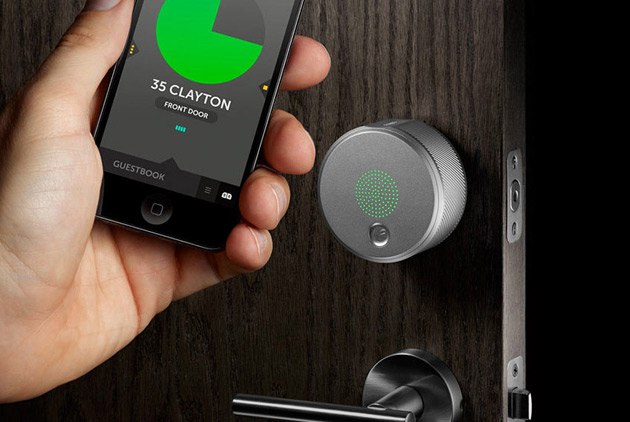 The concept of the August Smart Lock is simple and brilliant: Open your front door using your smartphone instead of keys. To use it, you download an app to your smartphone. From there, you have the ability to allow someone else to unlock your door. Cooler still, you can limit their access to certain times of day or certain durations of time. The lock is battery operated and connects through Bluetooth, so power outages or disconnected wi-fi signals will not inhibit your ability to get into your home.
DoorBot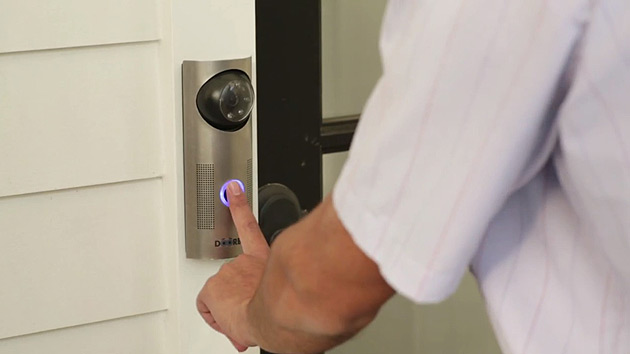 For anyone who travels a lot and is uneasy leaving an empty house, DoorBot is a smart purchase idea. When someone rings your doorbell, DoorBot alerts your phone. You can see who's there, and through the DoorBot device you can talk to whoever is at the door. You have the option of using a battery or plugging it in, and it connects to your phone via wi-fi.
Nest Protect & Nest Thermostat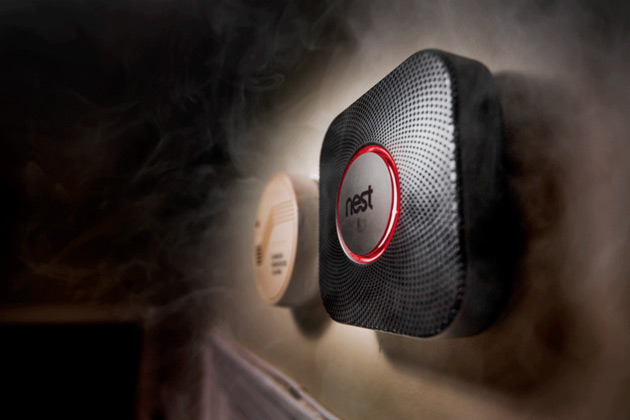 To keep the inside of your home safe from carbon dioxide and carbon monoxide, try the Nest Protect. It's a smoke alarm that connects to your smartphone, lets you know when your batteries are low, and shuts off with a wave of your hand. It tells you clearly what's wrong and what room the problem is in, and it constantly monitors carbon dioxide levels. Nest also makes a thermostat, which connects to your iPhone or iPad via wi-fi, then allows you to control the temperature in your home from wherever you are. It also includes other cool features such as an auto scheduler based on your personal temperature changes, automatically changes its temperature to energy-saving levels while you're gone, and tells you how much energy you've used from month to month.
SpotterSensor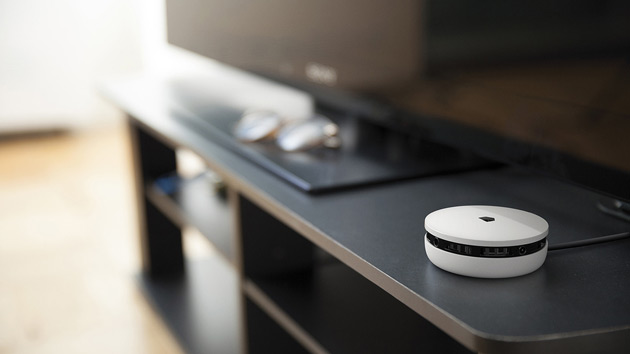 To keep an eye on anything and everything inside your house, the SpotterSensor is a great idea. It links up to your smartphone via wi-fi and notifies you about anything from the temperature in your home to the humidity levels to your washer and dryer. You can use it as a baby monitor or to monitor motion within your house. It's easy to install, and you can mount it inside any room in your house.
SmartThings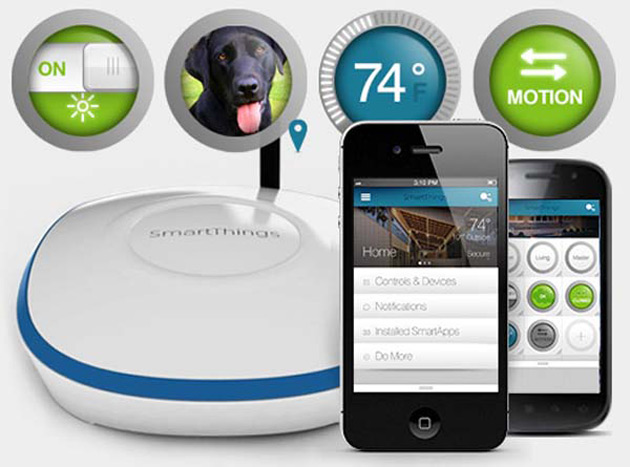 SmartThings comes as a kit for monitoring your entire home, inside and outside, from your smartphone. It will tell you when someone enters or leaves your house, when something valuable moves unexpectedly, or if there's motion detected outside your home. Since different areas of the country have different crime rates and security needs, SmartThings is a great idea no matter where you live because of its versatility. If you're looking at new homes for sale in Houston, it's a good idea to start out with reliable home security even though the city is generally quite safe. Adapt your usage of SmartThings to your own personal needs.
Vivint Home Automation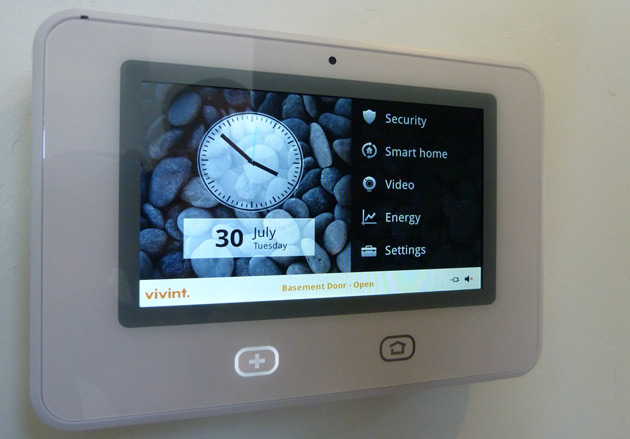 The Vivint system is pricey, but it's reliable because it's professionally installed and monitored around the clock. Your options include door and window sensors, alarms, smoke and carbon monoxide detectors, smart door locks, and more. It's the culmination of almost any home security need you might come across, and you can purchase different options at different times as your needs dictate or your budget allows. You can control everything from the installed panel, or via your smartphone or computer.
Whether you're inside your home or away on a long trip, these home security gadgets will keep many aspects of your home safe. Keep everything from your temperature to your valuables monitored and secured, don't worry about lost house keys again, and receive alerts to your phone when the laundry is done or when there's movement outside your front door.
Abigail Clark is an upcoming freelance writer. She graduated from The University of South Florida with a bachelors in marketing, minoring in journalism. When she isn't up to her neck in coupons, she is enjoying the outdoors fishing. She loves doing reviews for technology, home products and beauty products. If you would like her to do a review for you, look her up on Twitter @downtownabby17.