Any Old School Infocom Gamers Out There?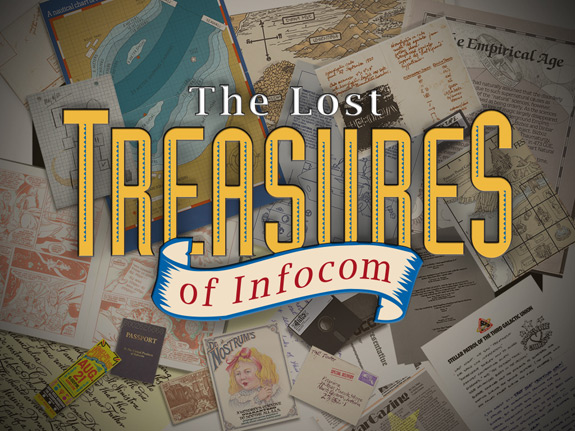 For some reason, I never really got into Infocom games like Zork, Leather Goddess of Phobos, and Hollywood Hijinx. I was a loyal Sierra supporter, and grew up playing King's Quest, Space Quest, and everything else they put out.
But I had plenty of friends growing up who were OBSESSED with these Infocom games, and seeing this would probably kill their productivity.
The Lost Treasures of Infocom brings these classic works of interactive fiction to life for the first time on iPad, Phone & iPod Touch. This collection of 27 adventure games spanning fantasy, sci-fi, mystery, horror & more, places you in the center of immersive, richly-detailed interactive worlds full of interesting locations, engaging puzzles & surprising twists & turns. You're more than just a passive reader as you engage directly with the story by typing actions through your keyboard. Use your imagination to come up with creative solutions to puzzles with multiple solutions as you progress through each adventure and bring these stories to life!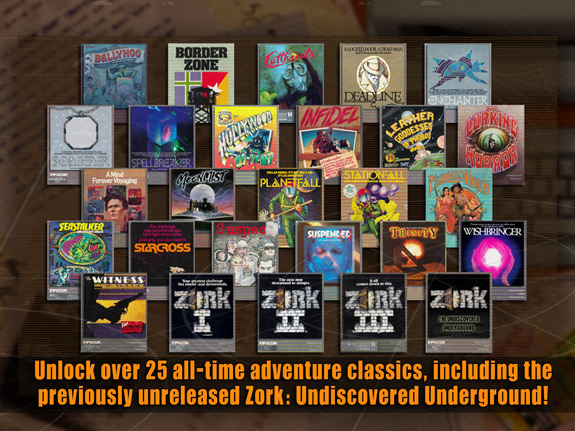 The Lost Treasures of Infocom has been designed specifically for iOS, with a customized interface designed specifically for tablets and smartphones. Each of the games, packaging, and in-box items have been faithfully reproduced for fans of the series, along with hints and maps. The classic hit Zork I: The Great Underground Empire is included FREE.
With over 350 hours of gameplay, a whole new generation of gamers can discover the wonder of The Lost Treasures of Infocom.
You can purchase additional 5 game bundle packs at $2.99 each, or own the entire game collection PLUS all game maps AND the exclusive, never-published bonus adventure Zork: The Undiscovered Underground, for just $9.99.
Click here to learn more about The Lost Treasures of Infocom.