Review: Nintendo Wii U Basic Set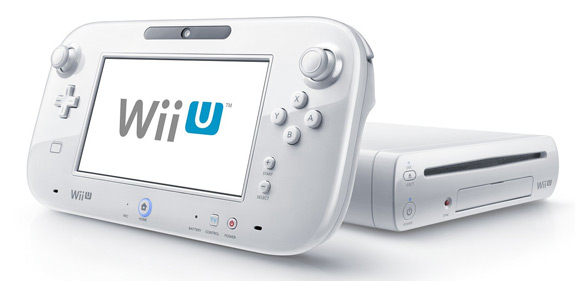 My Wii U finally arrived last weekend, and I wanted to post my impressions of it, especially in light of Wired's harsh review of it.
I went with the Basic set, which comes with the Wii U (8GB) and Wii U Gamepad Controller for $299. Mainly I chose this option because I felt the Wii U just looked better in white, and white is only available in the basic version.
So far, I just have Scribblenauts Unlimited. Nintendo Land and the new Super Mario game should be arriving today. I'm looking forward to playing the new Mario. As for Nintendo Land, I figured why not, it could be fun.
I'm impressed with the graphics. The Wii U comes with an HDMI cable, and I'm getting the best picture quality possible with my current 720p LCD TV.
Size-wise, I was surprised that the console itself is quite a bit larger than the Wii was. If anything, I would have expected it to be the same size as the previous Wii, if not smaller.
If there's one thing that I dislike, or that I'm still trying to get used to, it would have to be the Wii U Gamepad Controller. With it's 6.2″ touchscreen screen, I find myself viewing the Gamepad screen more than my TV. I understand that the Gamepad and TV are supposed to go hand in hand down the road with future games, but at the moment it's becoming more and more of a distraction. Maybe I lack coordination, but if I'm playing a strategy game and I'm expected view maps on the Gamepad and my character on my TV, it's going to take me some time to get used to this setup.
Setup was easy, I didn't even need to read the instructions. But upon setting everything up, I did need to install an update which took a little under an hour to complete. Some users have had issues connecting their Wii U to their WiFi networks, but I experienced no trouble at all.
One feature that really impressed me was how you can setup the Wii U Gamepad to control your TV. While I find this feature innovative and convenient, it's something I'll probably never use it. The Wii U Gamepad is just too big and bulky to use as a TV remote, and also, it's not sold separately at the moment. If it were to become damaged, I'm not sure how much a new one would cost nor how to go about getting a replacement.
The Wii U interface is quite similar to the previous Wii, so there's no getting used to it. You still have your channels, and 3rd party applications such as Netflix.
As time goes on, I can definitely see the Wii U evolving into something special, assuming Nintendo continues to support the platform. Nintendo has a history of promising it's customers new games, then delays them, and then cancels them altogether. So hopefully they continue to support the console for many years to come.
With the PS4 rumored to be released next year along with XBox 720, I'm still amazed that Nintendo chose to release their new system as quickly as they did.
If you're planning on giving a Wii U to someone for Christmas, good luck finding one!