Win A Linkin Park / Medal Of Honor Warfighter Pack!
Enter now for your chance to win a great gift pack from Linkin Park and Electronic Art's Medal of Honor Warfighter! One lucky winner will receive a copy of Medal of Honor Warfighter (in their choice of either PlayStation or Xbox format), Linkin Park's new CD Living Things, a Linkin Park t-shirt, and a Medal of Honor / Linkin Park digital badge.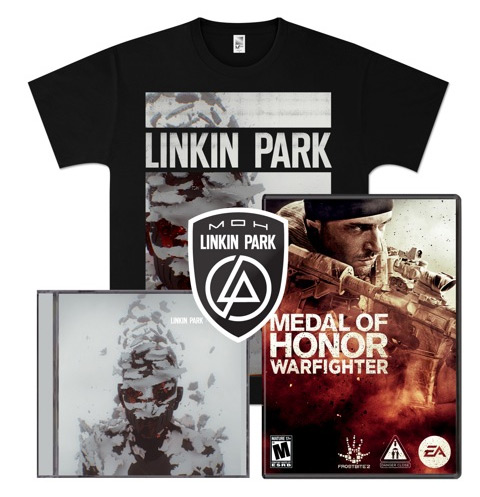 Be sure to LIKE http://bit.ly/UnlockToRock on Facebook in order to unlock exciting exclusive game content, including tips and tricks from Linkin Park.
Linkin Park is one of the most influential bands of today – with over 50 million albums sold, platinum album sales in 34 countries and 5 continents, 2 Grammy Awards, 5 American Music Awards, 4 MTV Video Awards, 6 MTV Europe Music Award and 5 Number One albums.
Linkin Park has teamed with Electronic Arts to contribute the song Castle Of Glass from their latest top-selling album Living Things to the soundtrack of Medal of Honor Warfighter, and you can watch the video below:
Medal of Honor Warfighter is inspired by real world events, real operations and real warriors. The game offers the best-of-the-best soldiers from around the world to battle it out to determine who will reign supreme. Players will step into the boots of elite warfighters and apply their unique skill sets to track down a real global threat, in actual international locations, sponsored by true enemies. It doesn't get any more authentic and action-packed than Medal of Honor Warfighter, available now.
To enter the contest, simply e-mail us and tell us what your favorite Linkin Park song is. We'll pick a winner at random on Monday, November 19th at 12:00pm EST. Contest open to U.S. and Canadian residents only.