Anyone Remember The Nike Andre Agassi Shoes?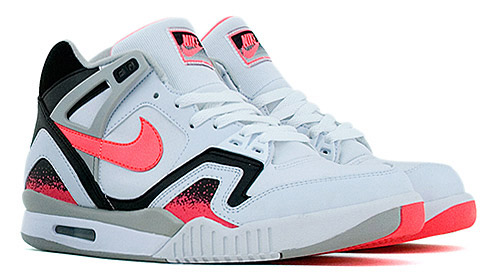 CJ's BTTF post from yesterday got me thinking about some of the shoes from my childhood that I lusted after, and the Nike Air Tech Challenge shoes were at the top of my list.
Andre Agassi had the coolest tennis gear, but there was no way my parents were dropping $100 on a pair of "pink shoes". That was a lot of money for shoes, especially in 1989!
When I was searching for info on the shoes, I found out that Nike had brought back the shoes in 2008, and called them the Nike Air Tech Challenge II Retro.
WTF?! How did I miss that?? Check out this video:
I'm now on the hunt for a pair of size 12s.. If anyone's got a lead on them, please let me know!