Applebee's Has The Best Burgers In Town!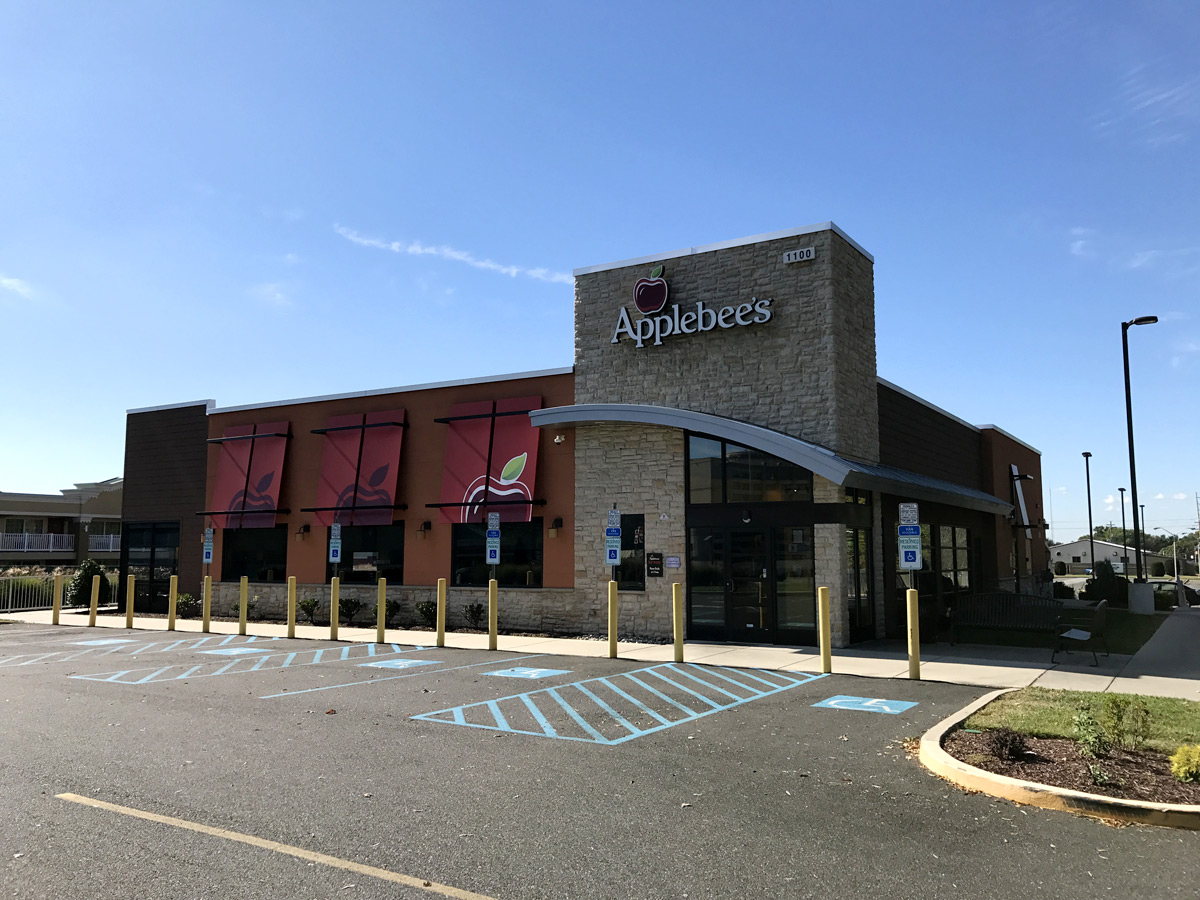 Now I don't know about you, but I love me a good burger. It's all about the flavor of the meat, the freshness of the bun, and the toppings. And believe it or not, some of my favorite burgers are from Applebee's Grill & Bar.
That's right, Applebee's has some of the best damn burgers around, something I discovered last year when an Applebee's opened up right around the corner from my house. And I've been coming back ever since!
So what makes their burgers so delicious? Their burgers feature a unique combination of ingredients seared into the burger patty during the grilling process and then piled high with toppings. It's really something else, and I can't figure out why more restaurants aren't making their burgers like this.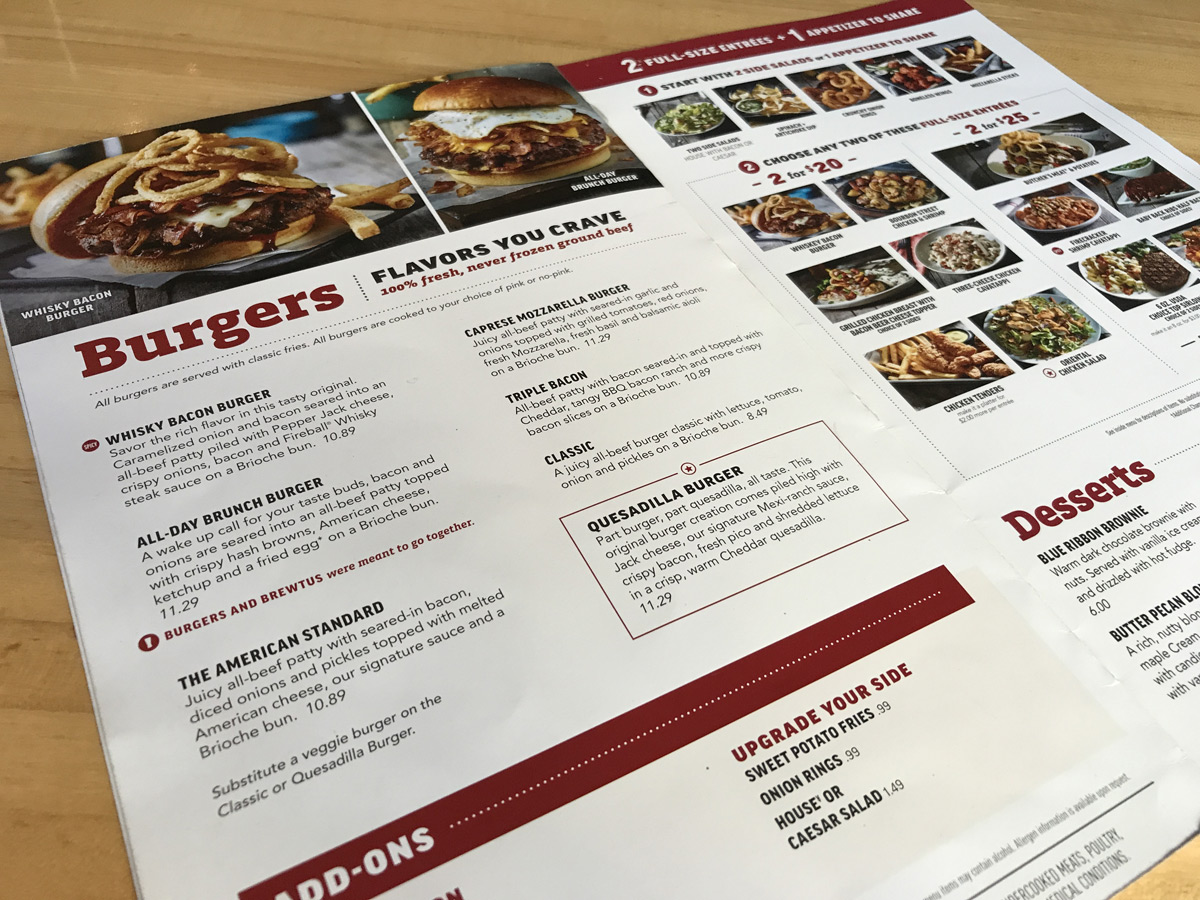 As you can see in the photo above, they've got a variety of burgers to choose from, with at least one offering sure to tickle your fancy. The American Standard is one of my favorites, a play on the bacon cheeseburger that takes things to the next level with a ton of flavor, plenty of bacon, and their delicious signature sauce.
For those looking to take things up a notch, their Whisky Bacon Burger is aweseome, with fried caramelized onions and Applewood smoked bacon seared into an all-beef patty and topped with Fireball Whisky-infused steak sauce, Applewood smoked bacon, crispy onions, and pepper jack cheese. YUM!
And after a hard night of partying, there's nothing like the All-Day Brunch Burger to get you back on track, with bacon and onions seared into an all-beef patty and topped with fried egg, crispy hash browns, American cheese and ketchup.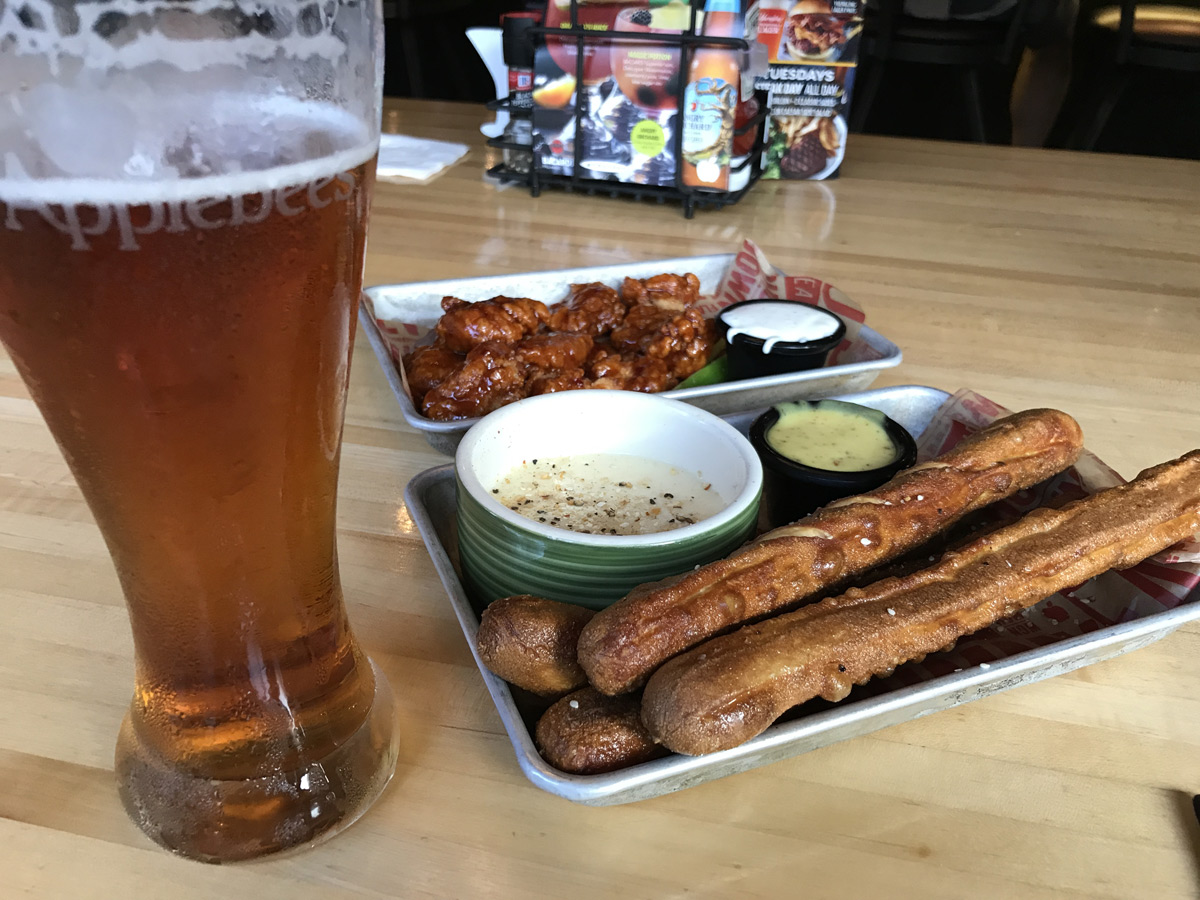 In addition, Applebee's has some great appetizers as well. I'm absolutely in love with their Brew Pub Pretzels with Beer Cheese Dip, it's insane. The Spicy Sweet Asian Chile Boneless Wings are another favorite of mine, and they're half-priced if you come during happy hour (3-6pm).
Speaking of savings, on Mondays Applebee's offers up their Cheeseburgers or Bacon Cheeseburgers for just $6.99, with all other burgers just $7.99. Needless to say, my wife will come home complaining of a hard day at work and not feeling like cooking on many Monday nights.. 🙂
And finally, make sure you save room for dessert, because their Triple Chocolate Meltdown is to die for. It's a magnificently moist chocolate cake, with a fudge-filled center that will erupt upon first bite, served with vanilla ice cream and hot fudge. It's so worth the extra calories!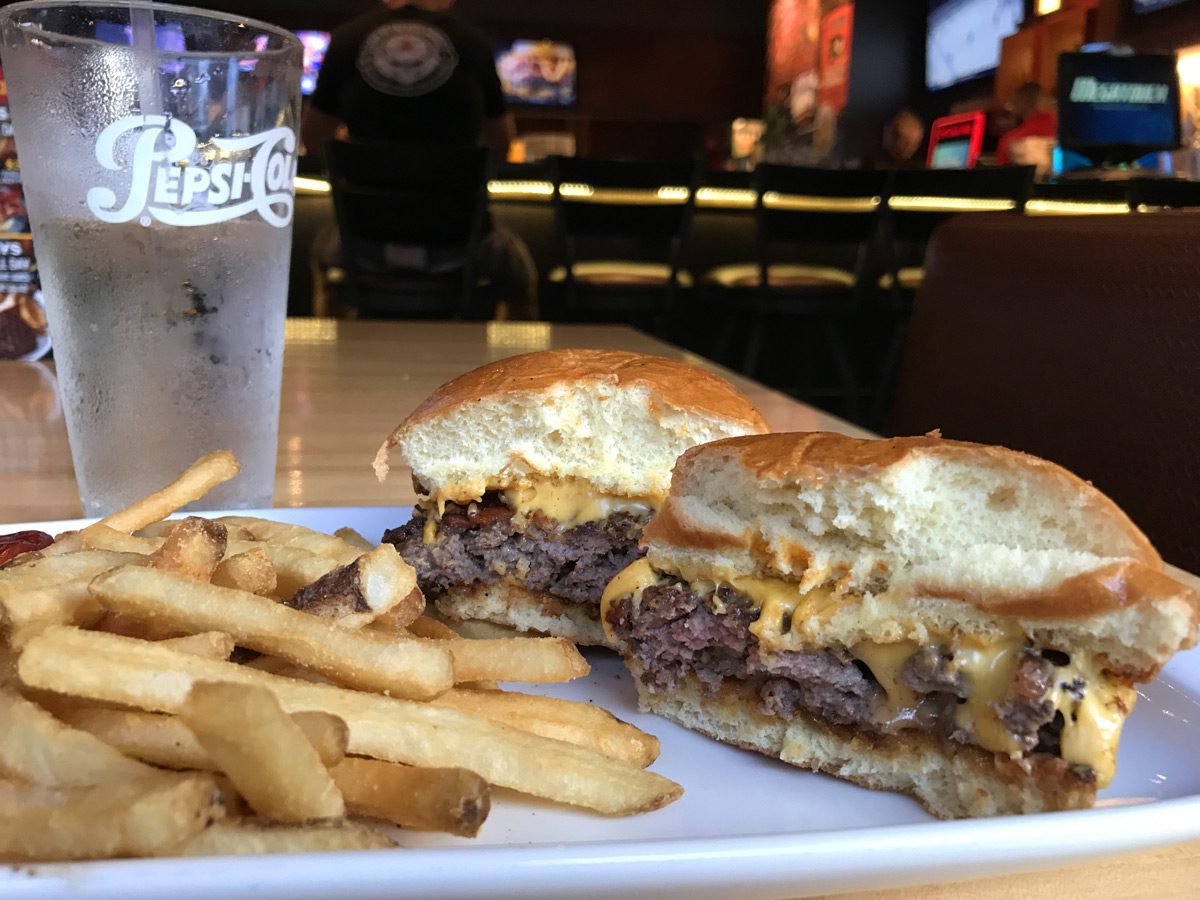 Overall, I can't say enough great things about Applebee's Grill & Bar and their delicious burgers. So if you are a burger aficionado like me, I highly recommend visiting your local Applebee's and trying one of their burgers for yourself. Trust me, you'll be glad you did!
Are you ready to experience the magic of Applebee's burgers? We've teamed up with Applebee's to give one lucky Guys Gab reader a $50 Applebee's gift card. To enter, simply leave a comment below telling us which Applebee's burger you're most excited to try out.
We'll pick a winner at random on Wednesday, October 11th at 5pm EST. Contest only open to US residents. Good luck!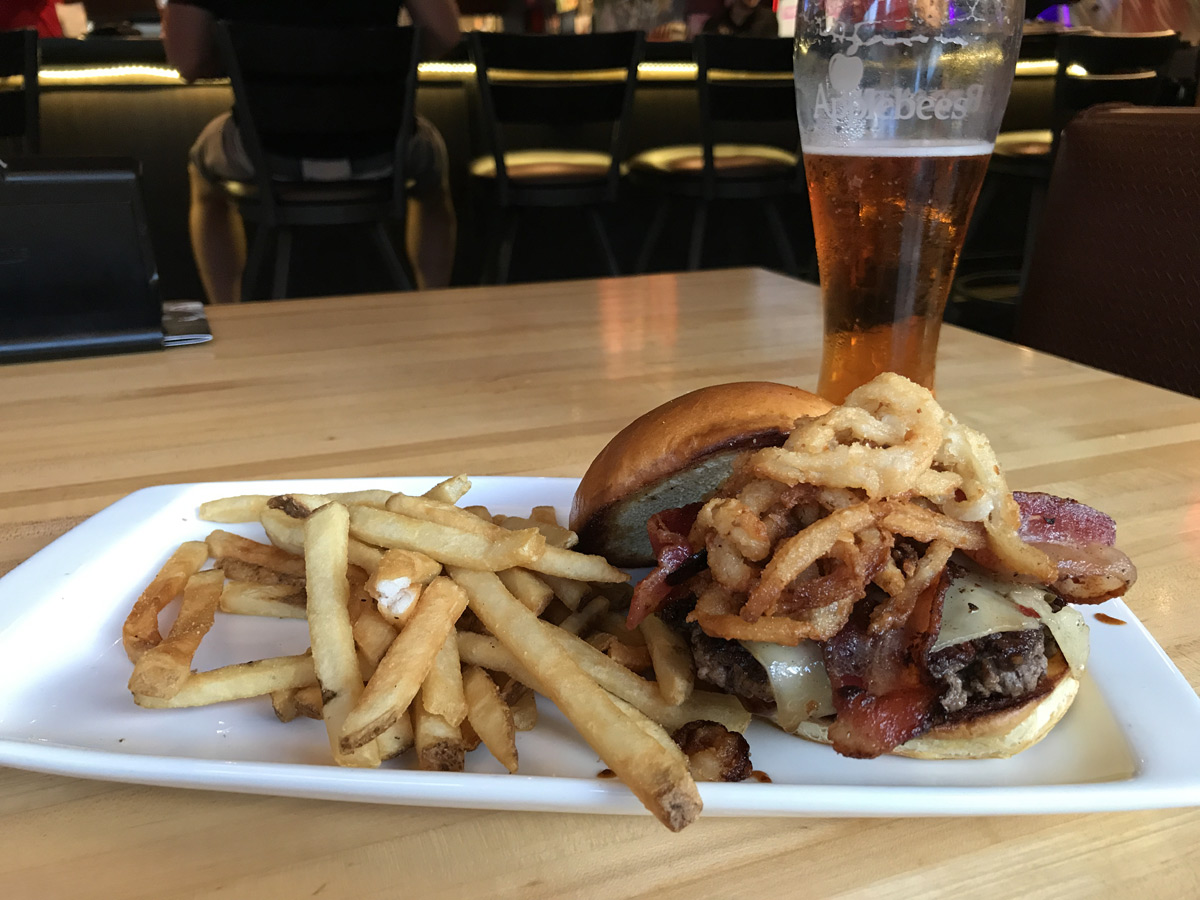 —
Disclosure: This post is sponsored by Applebee's Neighborhood Grill & Bar, but all opinions are my own.